Vote Takes Place on 13th July for The JQ Neighbourhood Plan
Reading Time: < 1 minutes
The referendum relating to the adoption of the proposed Jewellery Quarter Neighbourhood Plan will be held on Thursday 13th July 2023.
The question that will be asked for the referendum is "do you want Birmingham City Council to use the Neighbourhood Plan for the Jewellery Quarter to help it decide planning applications in the neighbourhood area?"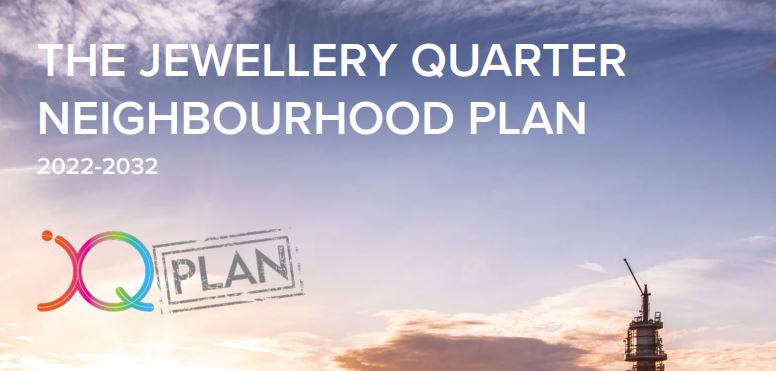 Download a factsheet written by the JQ Neighbourhood Plan team to learn more about the plan: JQ Plan Fact Sheet (digital)
There is also a large amount of information about the JQ Neighbourhood Plan online on the Birmingham City Council Website.
If you cannot find the information you are looking for or have questions you can email jqneighbourhoodplan@gmail.com or CityCentreDevelopmentPlanning@birmingham.gov.uk.