JQ Life - the official magazine of the Jewellery Quarter.
Final issue - we get an insight into the mind of Alex Claridge, owner of The Wildnerness restaurant, who describes his fondness for the JQ's heritage and architecture and why we need to protect it. Learn about Haunted places in the JQ, the best place to get a Sunday Roast and check out the festivities for Christmas. We're also interviewing the Hughes Jewellery Dynasty and the Imposter Restaurant Group.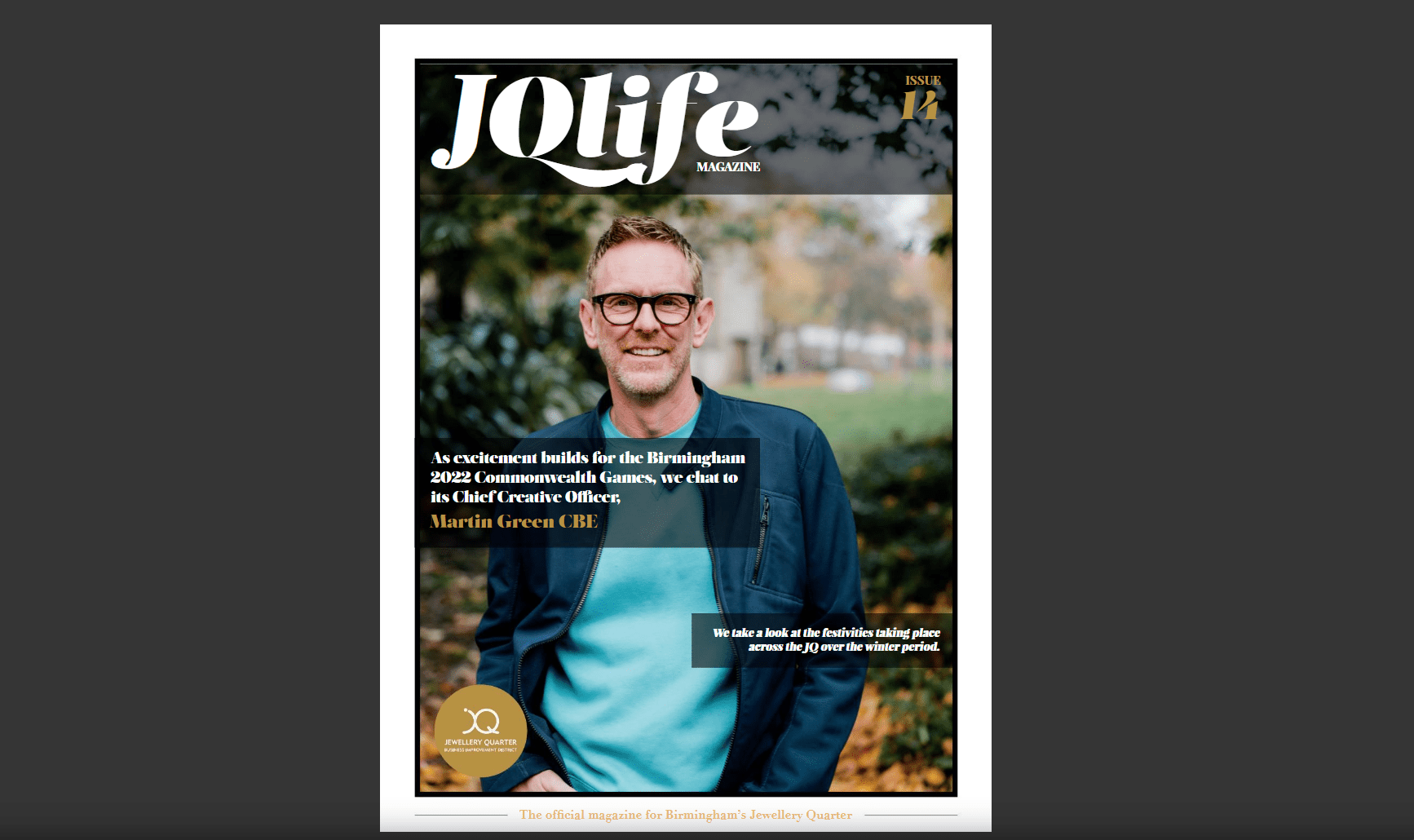 JQ Life – Issue 14
In issue 14 you can discover the latest events in the JQ community, we catch up with Martin Green CBE, the Chief Creative Officer for the Birmingham 2022 Commonwealth Games, and get an insight from A Wardle & Co in how they helped cast the Queen's Baton.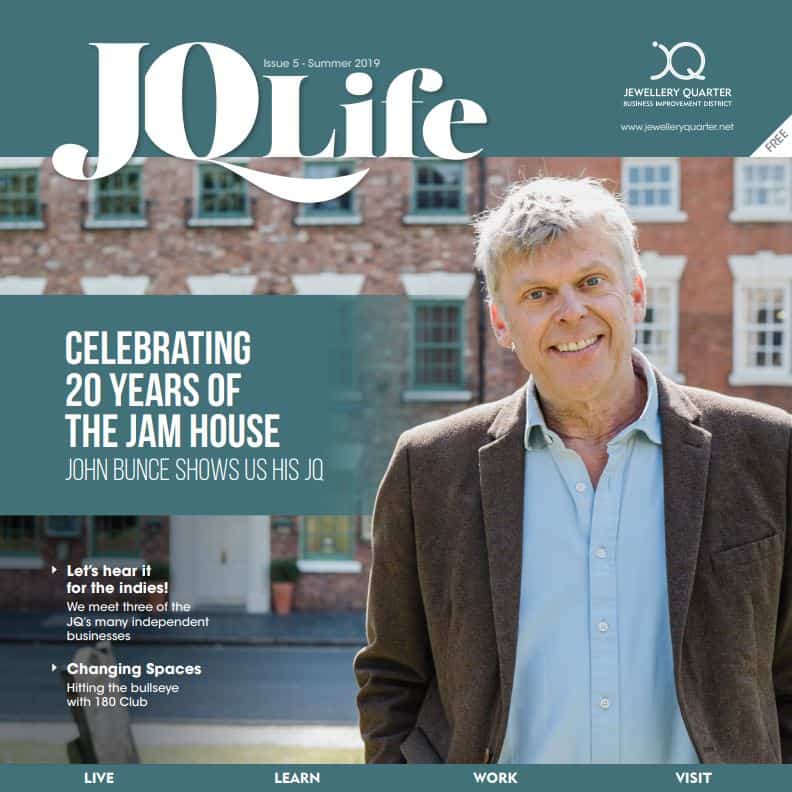 Whether you're a resident with a story to tell or a business looking to advertise, we'd love to hear from you.