JQ Life is the official magazine of the Jewellery Quarter.
In our latest issue - meet Karlus G. Tailor, one of the faces of the Jewellery Quarter, as he introduces his fascinating business. Explore the development schemes that will be welcoming thousands of new residents and hear how businesses have changed their spaces to accommodate for the new COVID-19 way of life.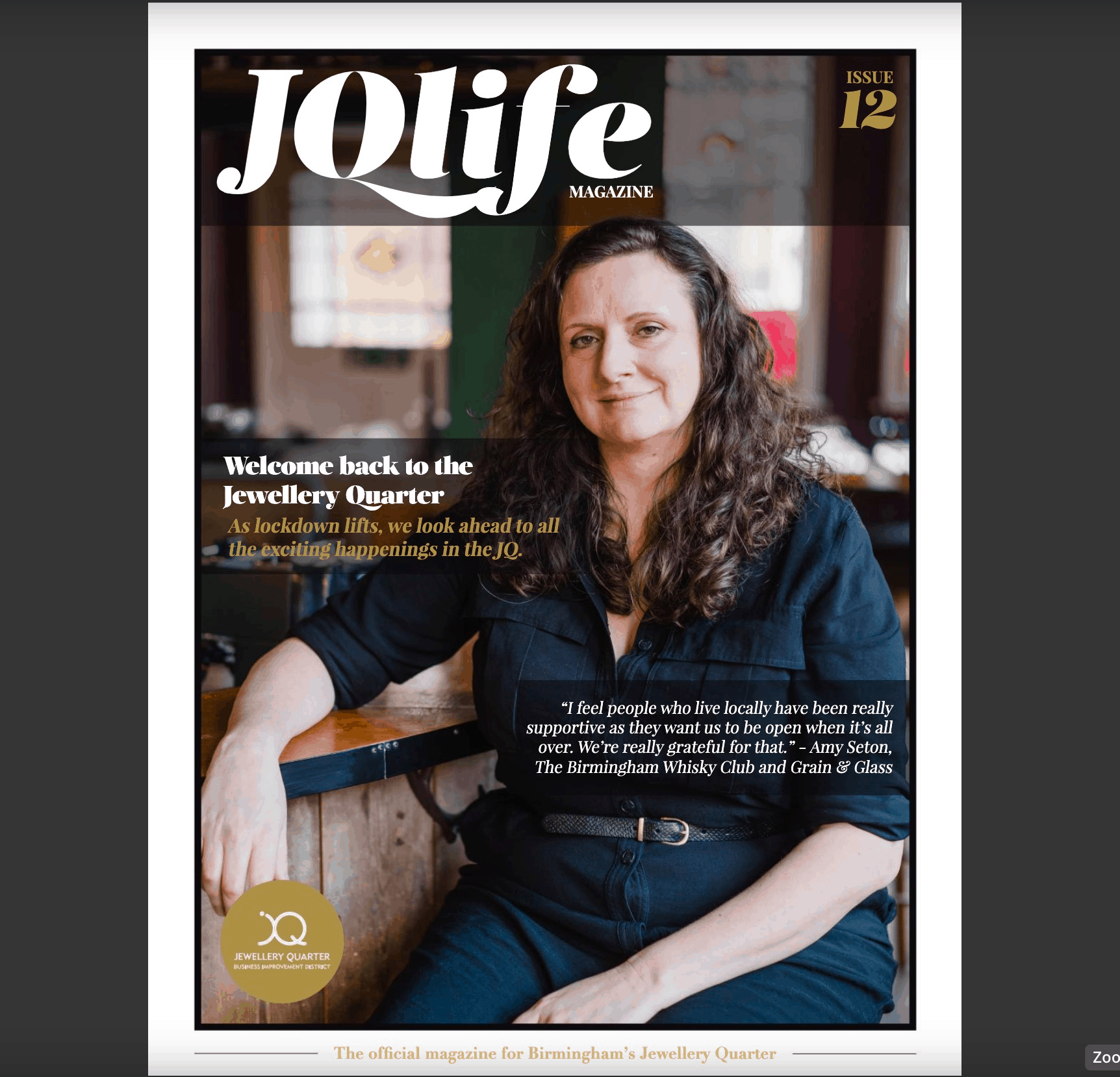 JQ Life – Issue 12
Welcome back to the Jewellery Quarter – As lockdown lifts, we look ahead to all the exciting happenings in the JQ.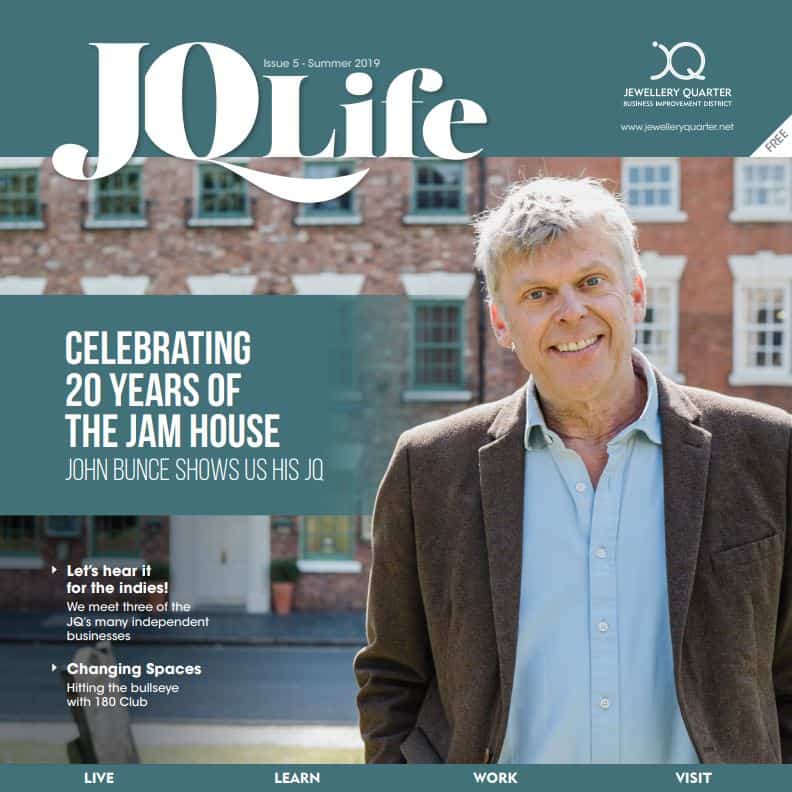 Whether you're a resident with a story to tell or a business looking to advertise, we'd love to hear from you.