Walking in a JQ wonderland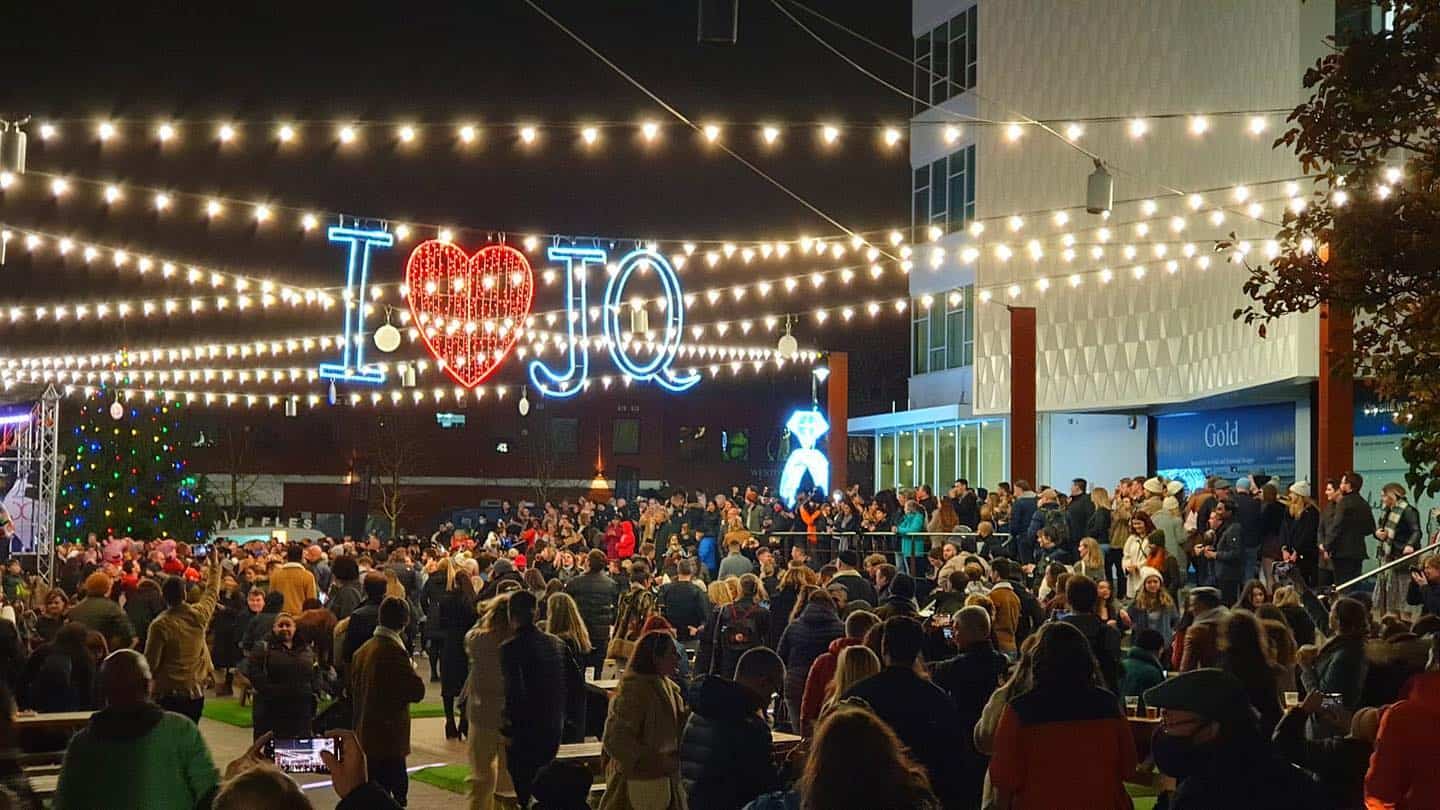 Over 100 jewellery themed Christmas lights are lighting up the streets of the Jewellery Quarter this year. The city's largest lighting feature is also housed in the JQ - an impressive 3m x 3m illuminated diamond ring - making it perfect for that Christmas selfie. There are also two 30 foot Christmas trees and over 75 festive windows for you to admire.
The lights switch on will be on Thursday 17th November 2022 from 5pm til 8pm with live music, fireworks and special guest Masterchef: The Professionals winner Chef Dan Lee. There's also a chance to help those less fortunate with a drop off point for donations to Ladywood Food Bank.
JQ Christmas Window Trail
Discover the Jewellery Quarter in a unique and festive way by exploring over 75 Christmas window displays! With discounts to be used, and prizes to be won by voting for your favourite, download our trail guide or pick one up at a local venue!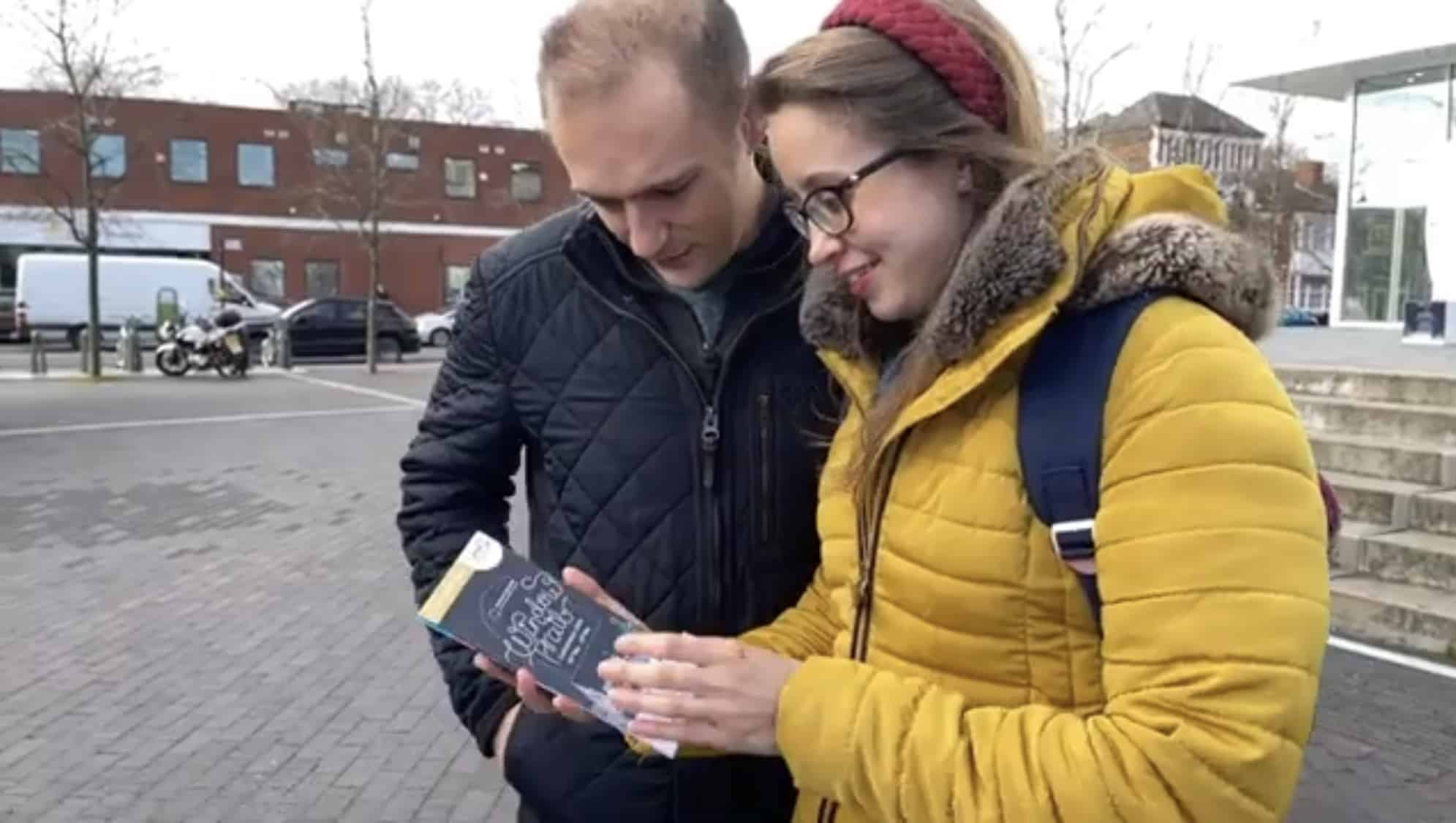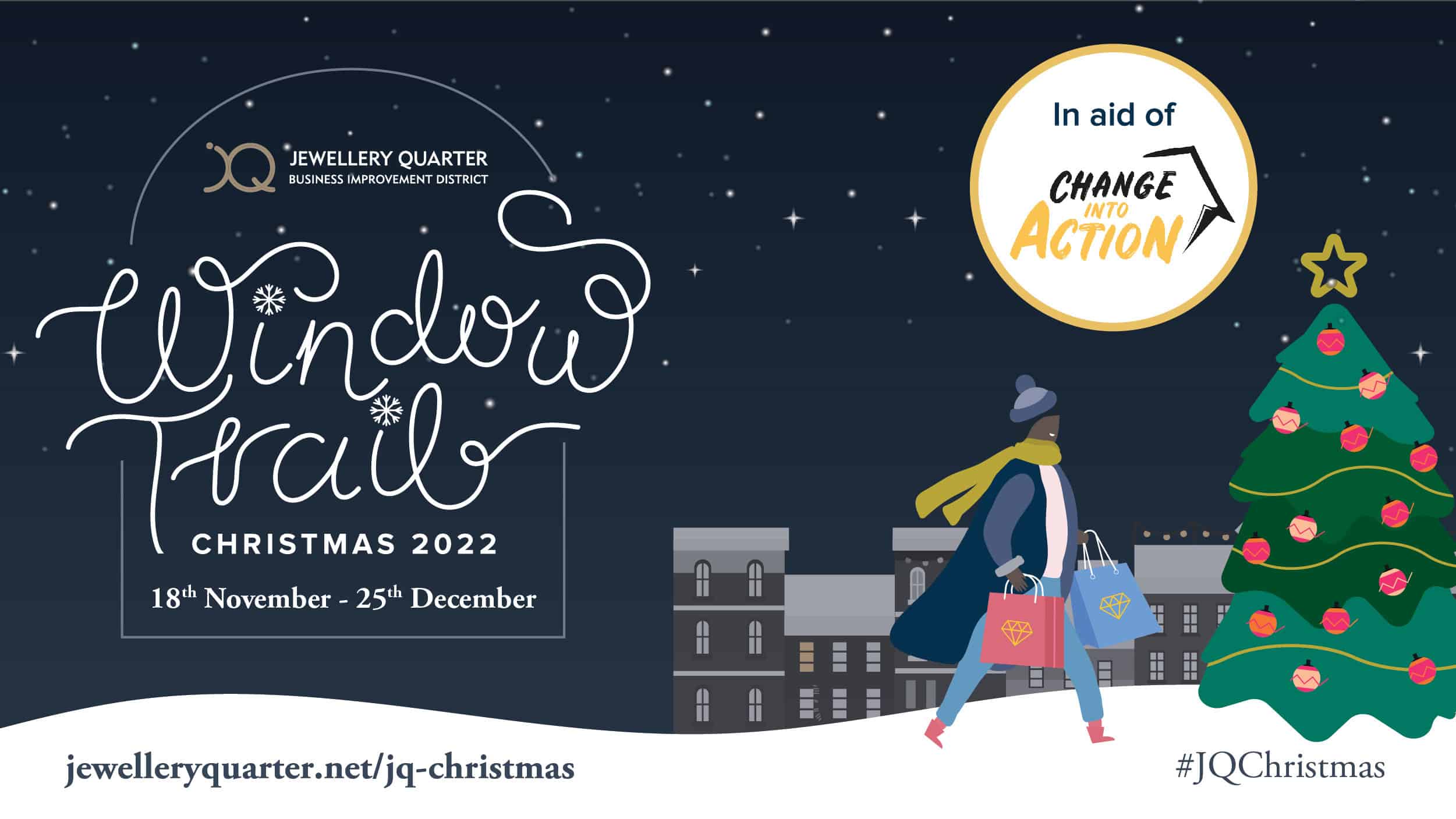 Supporting Change into Action
This year the JQBID will be supporting Change into Action, the alternative giving scheme that supports specialist charities in helping rough sleepers across the West Midlands. Donate by simply scanning the QR codes on each of the windows.
Eat in the JQ this Christmas
There's a host of wonderful places to eat and drink in the Jewellery Quarter and lots of them are cooking up special festive menus for Christmas this year.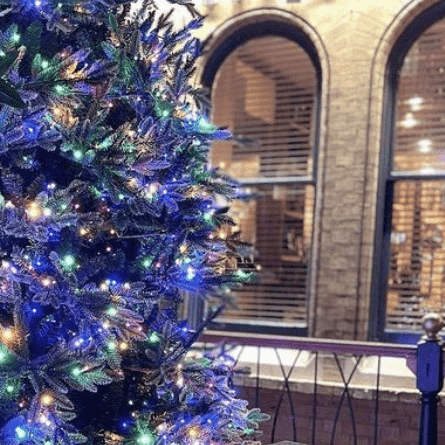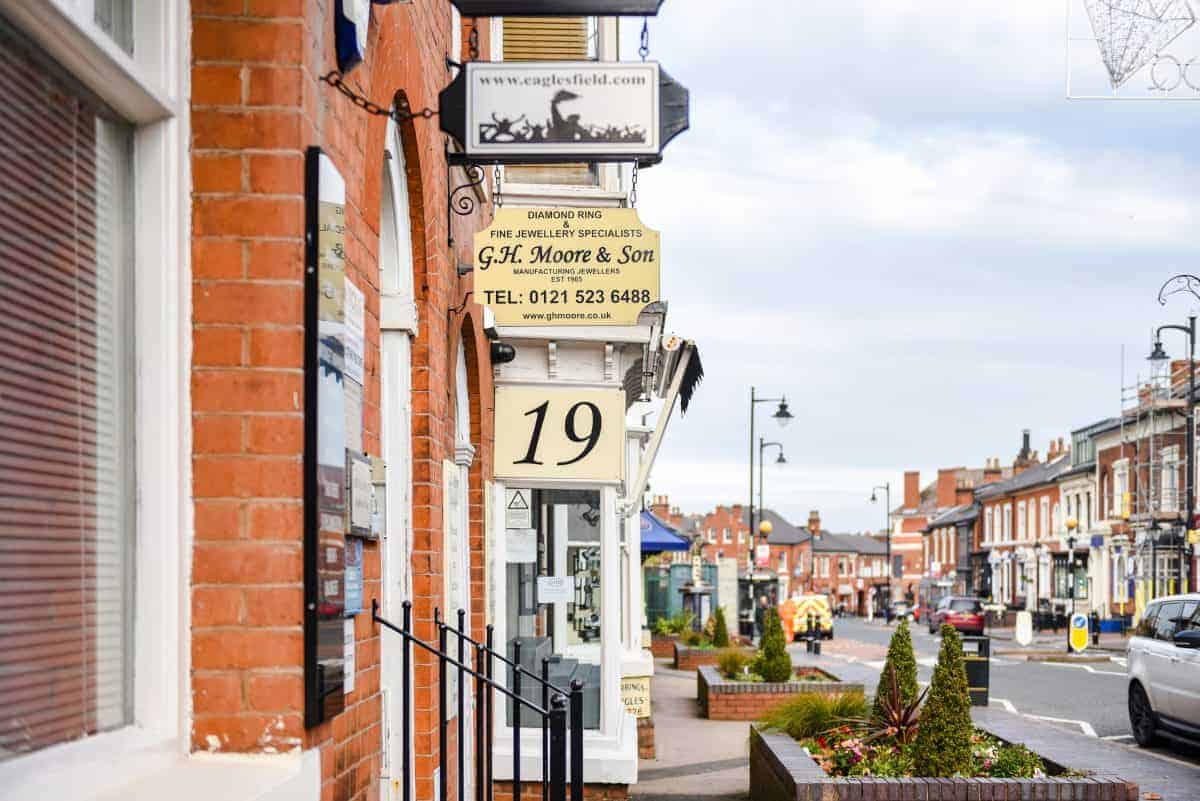 Shop for Jewellery this Christmas
There are so many fantastic Jewellery Quarter Shops to choose from its tough to know where to start. Now's the time to discover them all. 
Alternative Christmas Gift Guide
Looking for present ideas this Christmas? Shop locally in the JQ this Christmas and support the businesses that makes the Jewellery Quarter so special - it's not just Jewellery that you can find here.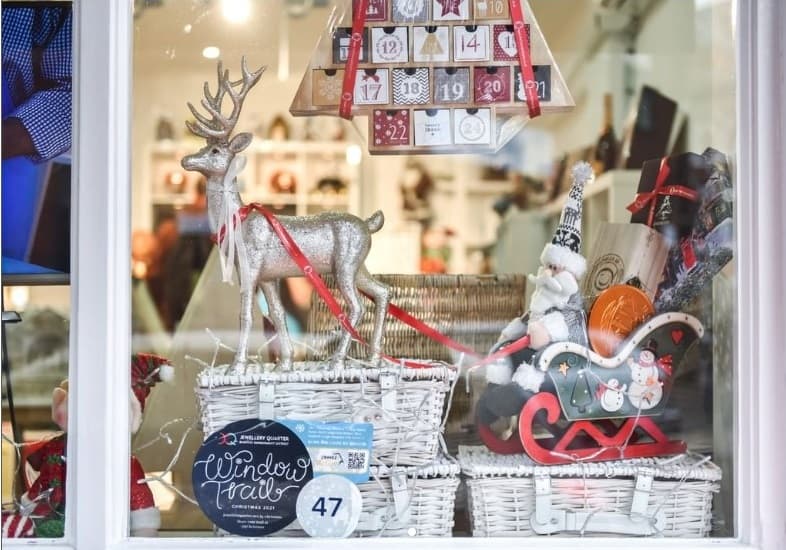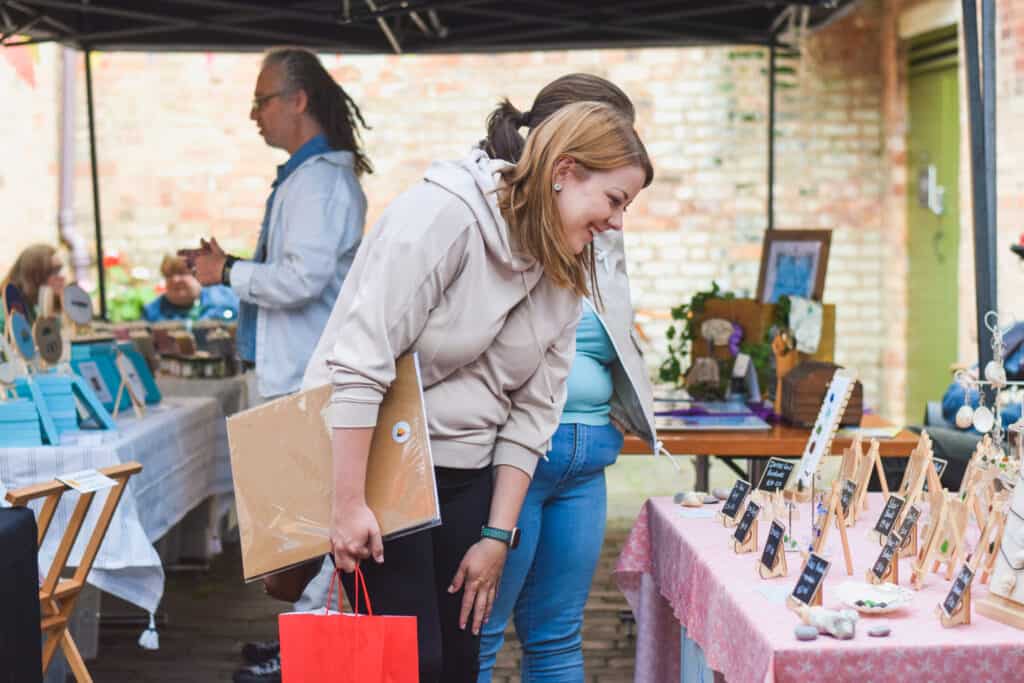 Days Out and Things To Do
Discover a winter wonderland in Birmingham's historic Jewellery Quarter, where there is always something to see and do.