What is a BID Levy Payer?
The BID's activities are principally funded via a BID levy charge set at 2% of rateable value (RV). This charge is payable by all non-domestic properties within the BID area and is collected by Birmingham City Council.
The funds are then passed to the Jewellery Quarter Development Trust (JQDT), an independent Community Interest Company (CIC) that operates the JQBID. The JQBID then uses the funds in six core work streams that help improve the business environment of the Jewellery Quarter. These six work streams form the core of our BID Renewal Proposal.
If you are a BID Levy payer, we recommend that you sign up to our BID levy communications. You'll receive one quarterly newsletter (in print and via email) as well as our monthly email bulletins.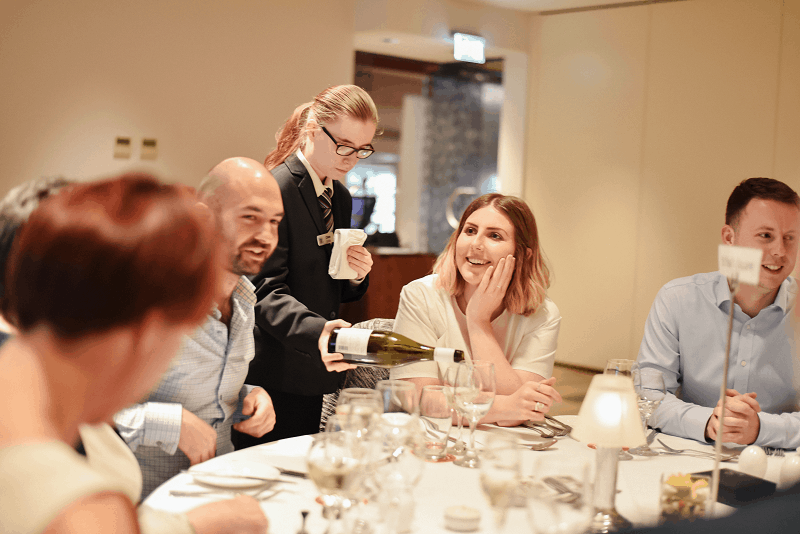 The BID Renewal Proposal is our promise to our BID Levy Payers and sets out what we plan to achieve over the course of the BID term. You can download the proposal here. It has been summarised below in our six work streams.
1. Attractive, Clean & Vibrant
Businesses want to be located in an attractive and well-managed environment which will raise their business profile and benefit their staff, clients and visitors.
Projects include: The JQ Clean Team, Annual Floral Displays, Christmas Lights scheme
Businesses want to continue to ensure a safe and welcoming working environment for their staff and clients.
Projects include: The JQ Ambassador Team, Adopt a Station Project, Representation at Birmingham security meetings
Businesses want a Quarter that is more progressive and eco-friendly with a sustainable working environment for employees and greener spaces for visitors and investors.
Projects include: Subsidised recycling scheme for BID Levy payers
4. Marketing & Promoting the Quarter
Businesses want to make the most of the Quarter's revived reputation and profile to increase footfall and make it the place to do business nationally and internationally.
Projects include: Marketing campaigns, JQ Life Magazine, JQ Festival
5. Investment, Growth & Networking
Businesses want to attend networking events and information sharing sessions to connect with their peers to share ideas and best practice. Businesses also want to be in an area where that is recognised nationally - and internationally.
Projects include: Business newsletters, Partnership with West Midlands Growth Company, Networking meetings
6. Maintaining Heritage & Legacy
Businesses want to actively ensure that the rich heritage of the area is preserved through projects and events. Similarly, businesses want to leave their own legacy for future generations.
Projects include: Public realm improvements, Facilitating the Townscape Heritage Project, Sponsorship of Birmingham Heritage Week.
Marketing & Sponsorship Opportunities
There are a number of ways that the JQBID can help increase your business's brand exposure. From sponsoring our events, to being featured in our newsletters and magazine, there are numerous opportunities available to your business. Download our guide here for more information.
Our communications with you
We highly recommend you signing up to our newsletters using the form at the top of this page.
We communicate with our BID Levy Payers on a monthly basis. Each quarter, you will receive one quarterly newsletter (in print and via email) as well as two monthly email bulletins. The quarterly newsletter will update you on current projects and initiatives within the above work streams. The monthly bulletins will provide you with that regular dialogue to communicate latest news, events and updates from across the Quarter.
We like to keep our BID Levy Payers as up-to-date as possible, but appreciate that our communications may be too frequent for some. To change the frequency or to unsubscribe, please let us know by emailing info@jqbid.co.uk