Visit the Jewellery Quarter
To plan your perfect visit to the Jewellery Quarter, download our Visitor Guide with information on what to do and see as well as a detailed map of all JQ attractions, galleries and museums.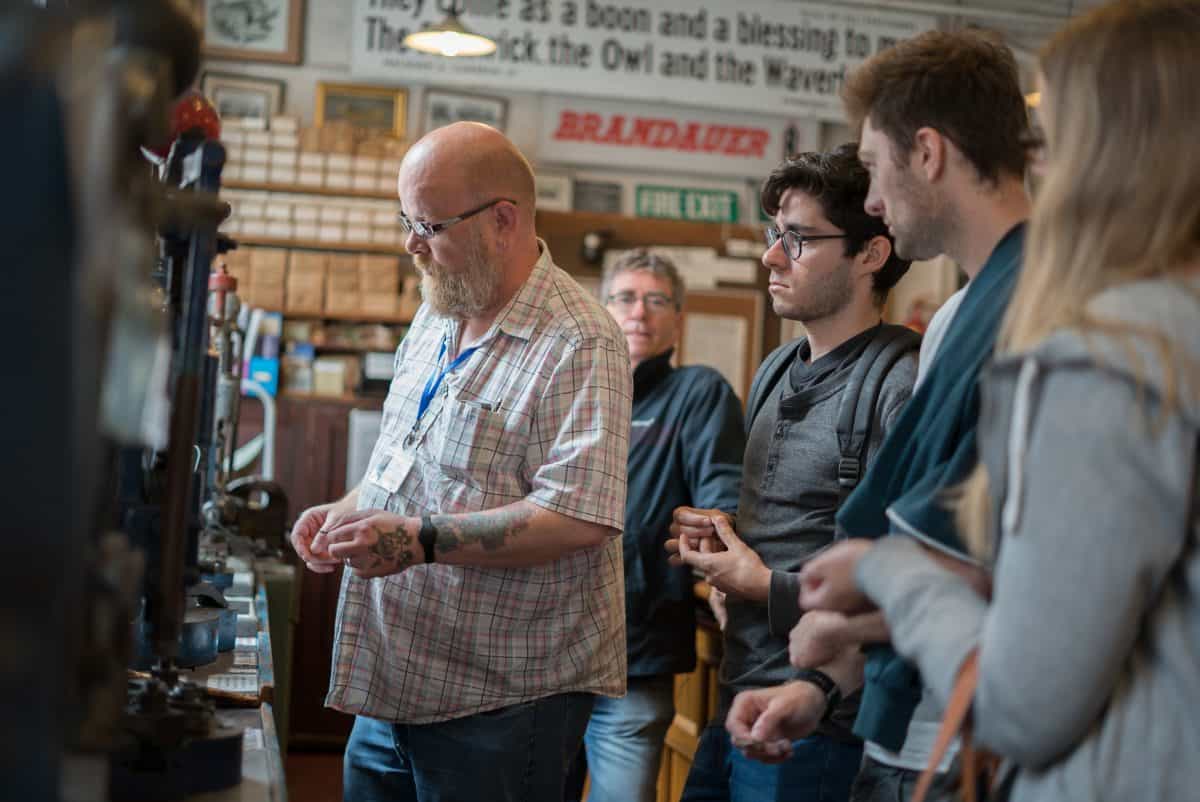 The Jewellery Quarter is steeped in a rich history and is a true wonder to explore. Delve deeper at local museums and visitor attractions, take a guided tour of the area, or simply enjoy the vibe at our local cafes, bars and restaurants in between some retail therapy. Visit our Learn & Explore webpage to plan your visit and discover more.
The Quarter contains Europe's largest concentration of manufacturing jewellers – producing more than 40% of UK jewellery output. Combining the very best of traditional craftmanship with innovative designs and high-quality materials, they create beautifully crafted custom jewellery.
But the Jewellery Quarter is more than just its namesake. Home to over 150 independent specialist retailers and craftspeople, you'll find drink merchants, florists, chocolatiers, hair and beauty salons, tattoo parlours and so much more. Your trip to the Jewellery Quarter will provide you with a unique, independent shopping experience, just a stone's throw from Birmingham City Centre.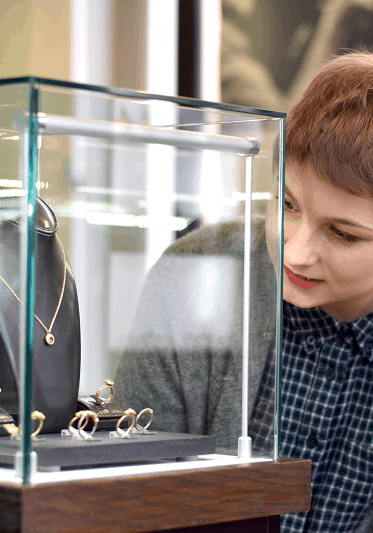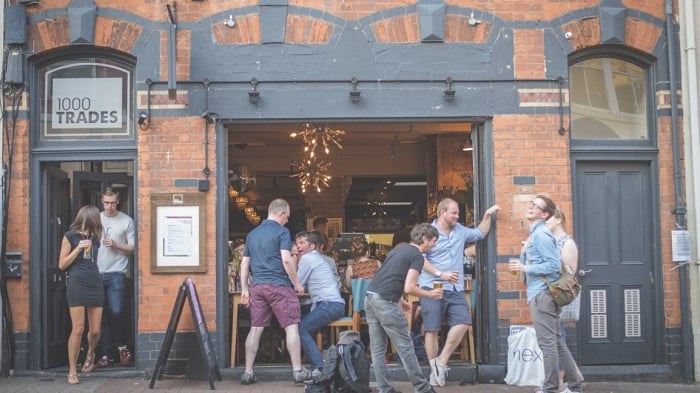 Swanky bars, micro-breweries and traditional pubs. The Jewellery Quarter can offer a nightlife that's a refreshing alternative to the busy Birmingham city centre.
The JQ food and drink scene has flourished in recent years and has seen an influx in many fine dining restaurants, many of which are vying for their Michelin star. The Quarter is also home to various beer gardens, rooftop terraces as well as a gallery-come-tapas-bar.
With a range of cuisines and prices, there is sure to be something for everyone to enjoy.
The infamous JQ Ale Trail also provides those beer drinkers a chance to explore the large range of pubs, including a visit to two JQ breweries. Explore the Ale Trail here.
The Quarter also provides you with many hotels to suit all budgets. Boutique hotels such as Frederick Street Townhouse or St. Pauls House provide you with that unique experience, whereas a number of budget hotels can help if the shopping trip has taken its toll on your purse strings. Travelodge and Ibis are both centrally located. A full list of hotels can be viewed in the JQ Visitor Guide.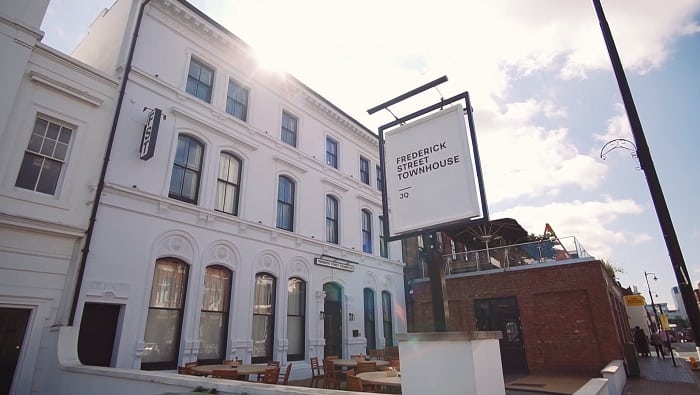 You can visit the Jewellery Quarter by train, tram, bus and car.
The Jewellery Quarter has a dedicated train station situated on Vyse Street. Trains run approximately every 10 minutes with the stop connected to major towns and cities within the UK including Stratford, Solihull and London.
West Midland Metro services operate at frequent intervals. A one-way trip from New Street station (7-minute journey) only costs £2 for adults. For the Metro's full schedule, visit their website.
The Jewellery Quarter is accessible from the city centre via the following routes – 8A, 8C and 101 (stops closest to Warstone Lane) also the 16, 74 buses (stops on Great Hampton Street). Visit the National Express West Midlands website for up-to- date timetables.
From the city centre (New Street Station), the Quarter is just a 20-minute walk. Birmingham's canal ways also provide the perfect route for cycling – please visit the Canal and River Trust website to view the cycling route through the Jewellery Quarter.
The Jewellery Quarter is well-signposted from the city centre via the brown tourist signs on all major routes. From the north-west / north-east – take the M6 or M1. From the south-west / south-east – take the M40 or M5.
Please be aware that the Jewellery Quarter in inside the Clean Air Zone.