The JQ Festival 2023 - Saturday 22nd July
Experience the energy and heritage of Birmingham's Jewellery Quarter with our FREE annual Summer Festival. Enjoy live music and performance, independent makers markets, demonstrations, arts and heritage tours and delicious street food and drinks.
Music festival in St. Paul's Square, crafts market in the Golden Square and live theatre in Wartsone Lane Cemetery. Plus special events happening all over the Jewellery Quarter.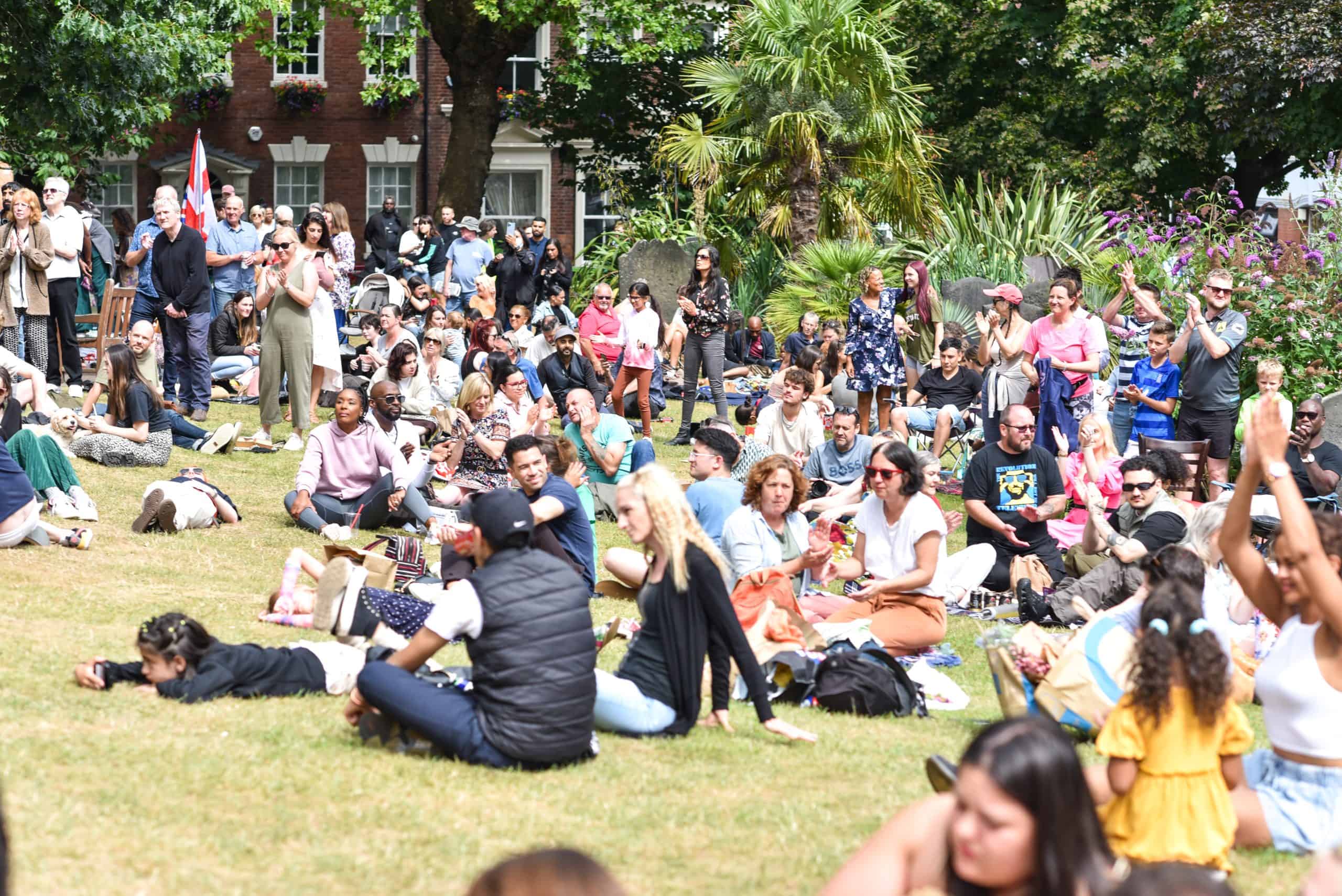 Returning after a hiatus during the COVID pandemic, the JQ Festival was back in 2022, and once more the JQ was full of music, tours, street food and markets. Golden Square, St Pauls Square and Warstone Lane Cemetery were the main hubs for the day.
With blazing sunshine, a mini Glastonbury on St. Paul's Square as well as a day dedicated to JQ heritage, the JQ Festival returned for its fifth year running!
In 2018, the JQ Festival was bigger and better than ever with three locations full of fun and excitement. We welcomed back family fun favourites - The Helter Skelter and Circus Mash - as thousands of visitors descended on the JQ over three fantastic days.
In its third year, 2017 saw 14,500 visits over the course of the weekend with 91% of visitors telling us that they would recommend the event to friends and family.
The 2016 JQ Festival was blessed with fantastic weather. It expanded on the previous year as we introduced St. Paul's Square as a new Festival hub as well as welcoming a large marquee to the Golden Square.
Take a look at the inaugural Jewellery Quarter Festival in 2015.