Hockley Mint upgrades Jewellery Quarter facilities with solar panel installation
Reading Time: 2 minutes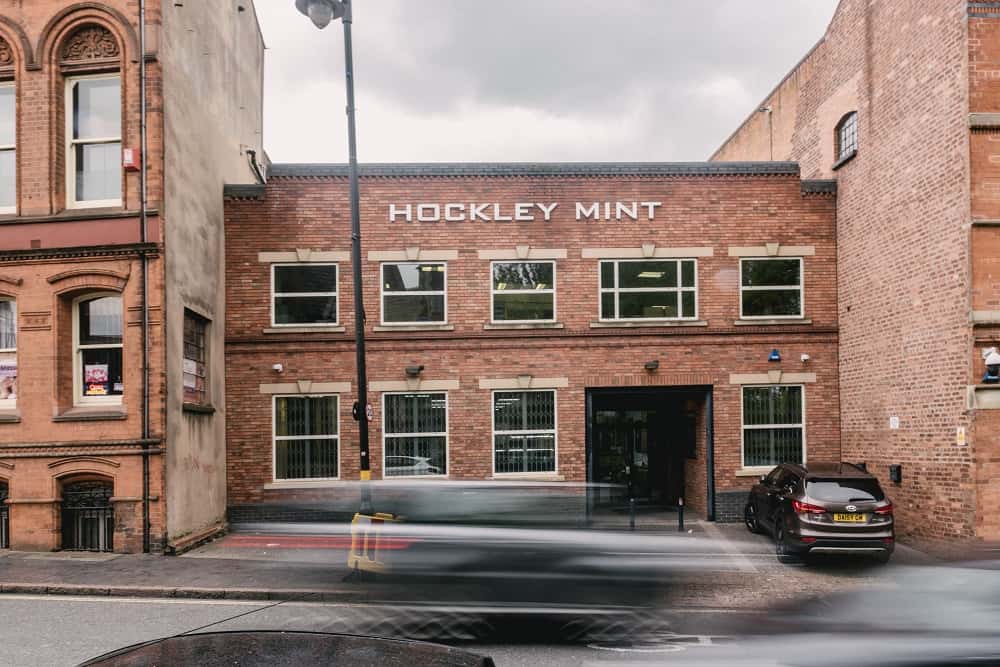 British casting specialist and fine jewellery manufacturer Hockley Mint has upgraded its facilities in Birmingham's Jewellery Quarter by installing solar panels as part of an ambitious £500,000 investment strategy.
Launched in February 2023, the project required the complete refurbishment of six areas of the roof that cover Hockley Mint's 25,000 sq. ft site to prepare them for solar panelling. As of June 26, 2023, more than 460 individual panels are in the stages of being installed in a process that will take approximately six weeks. On an optimal day, the completed layout of solar panels will generate enough power to accommodate the manufacturer's energy needs in their entirety.
Hockley Mint Managing Director Gary Wroe says: "This project has been 18 months in the making, and we are now seeing it come to fruition. By prioritising the integrity of our building, refurbishing the roof, and now installing solar panelling, we are making strides towards achieving our sustainability goals. As an Employee Ownership Trust, operating in a more environmentally friendly capacity is important to the team and will allow us to improve long-term profitability, benefiting everyone equally."
Despite the initial investment of approximately £500,000, Hockley Mint predicts cost savings of £250,000 over the next three years. This is supported by further energy efficiency measures, including replacing all outdated metal windows in favour of modern double glazing.
In November 2022, Hockley Mint announced plans to bolster its sustainability initiatives and commit to various strategies to improve its environmental impact. This includes using 100% recycled precious metals sourced from within the United Kingdom as standard across its plain wedding rings collection and improving the efficiency of its manufacturing processes to save energy.
The business also collects and recycles its rainwater, provides its UK and Ireland sales teams with hybrid cars as standard, and has implemented a new stock order management system to make order forms, invoices and other documentation digital rather than relying upon paper.
Hockley Mint has been a Member of the Responsible Jewellery Council (RJC) since 2013 and was recently Re-Certified until May 2025. It was also an early proponent of Fairtrade Gold, and in 2016, it launched the UK's first Fairtrade Ambassador Scheme to encourage retailers to stock, promote and sell Fairtrade gold wedding and bridal jewellery. Elsewhere, the business is a leading voice in the 'Created in the UK' initiative, which seeks to make jewellery crafted in the United Kingdom identifiable with a dedicated hallmark and point-of-sale marketing.
Gary Wroe adds: "Sustainability has been at the forefront of our customers' minds for some time. We've listened and always consider ways to negate our environmental impact and operate more sustainably. Installing solar panels is another step in the right direction to future-proof Hockley Mint and uplift our existing supply chain."
The installation of solar panels at Hockley Mint will not disrupt its usual business and is expected to be completed in the coming weeks. Further insights into its use of renewable energies will be provided in due course.