NEW ENTRY: JQ Open Studios Blog #7
Reading Time: 3 minutes
From now until the 22nd July, Tina Francis will be exploring the various businesses who will open their doors in this year's Jewellery Quarter Open Studios Trail. You can also follow the official @JQOpenStudios Twitter and join in the conversation with #JQOpenStudios. For further information about the Jewellery Quarter Festival 2016 please visit the webpage by clicking here.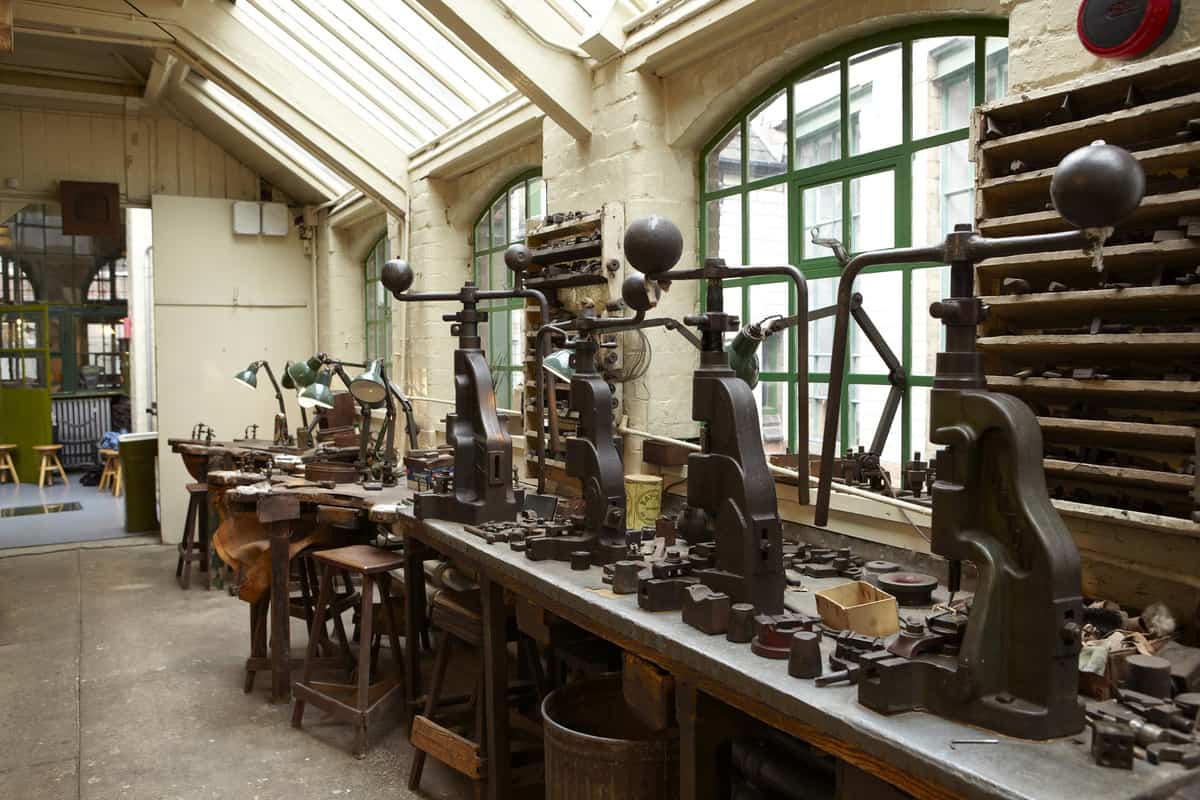 29th June 2016 – New in the Old Town
We're really looking forward to welcoming you to the Jewellery Quarter over the weekend of 23rd and 24th July for the Jewellery Quarter Festival and also of course Jewellery Quarter Open Studios! We welcomed over 8,000 of you last year and for those that have not been back since there have been quite a few changes.
Last time Artisan Alchemy Gallery on Caroline Street was just a shell with information about the workshop spaces and gallery on show. This year the gallery is fully open and the workshop spaces let. Artisan Alchemy is a contemporary gallery exhibiting bespoke furniture and fine jewellery, which may seem like a strange combination but works really well with the clean furniture lines being echoed by the jewellery pieces on display. The tree like shelving that you can see from street level adds a real touch of drama.
If you like drama in your display then head to Guildsman Gallery on Spencer Street and before looking at the jewellery and speaking to the makers be dazzled by their chandelier. Last year Guildsman Gallery was a new space with a maker bench and imagination, this year it provides a permanent venue for makers of the finest quality contemporary jewellery and silver ware. It really is an exciting space exhibiting some of the best crafts people and artisans in the country, run by designer makers with years of experience if they cannot answer your question they will definitely know someone who can. There is some great silverware on display here from award winning designers alongside some carved gem stone work which exhibits a sympathetic knowledge of the gem itself.
Regular visitors to the Jewellery Quarter will be familiar with Artfull Expressions on Warstone Lane there have a been a few changes over the past year but this gallery still showcases the work of over thirty designer makers mainly local to the Jewellery Quarter but also from around the UK. Take your time here because there is so much to see and so many questions you will want to ask about the work. Worry not because over the Jewellery Quarter Open Studios weekend there will be makers on hand to answer your questions along with demonstrations.
What is really inspiring about all of these galleries is that the owners are all designer makers themselves and so have years of knowledge between them, a quick add would put it nearing 150 years of experience! There are not many places that you can visit in the UK where the craft, skills and knowledge has been passed down through the generations but where those skills are being used to create products that really are contemporary and continue to amaze.
Next time we will be looking at chocolate, theatre and auctioneers!
To view previous blog entries please visit the official Open Studios Trail 2016 page by clicking here. For more about JQ Festival 16 please click the banner below: