JQBID launches Festival Programme 2015
Reading Time: < 1 minutes
With the launch of the JQBID's first official Jewellery Quarter Festival we are pleased to reveal the weekend programme, click the Newspaper cover to view.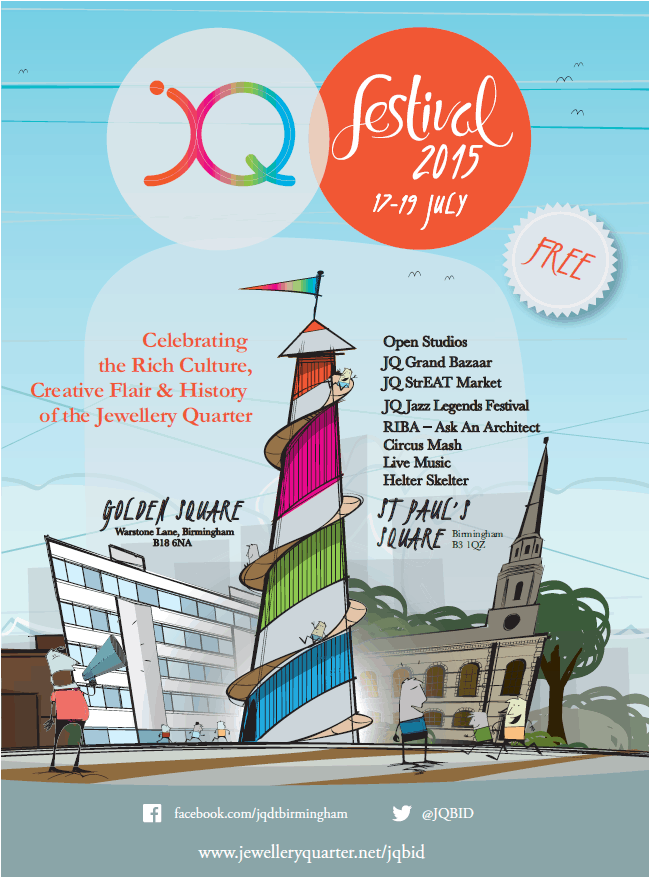 Click here to view the programme PDF version here.
You can pick up your very own JQ Newspaper at the Festival this weekend!
For all of the information you need about this year's JQ Festival please visit the festival page.