EC Williams – Built on lucky bricks
Reading Time: 3 minutes
Read more articles from JQ Life Issue 8 on our website.
EC Williams started life in 1923 when Jewellery Quarter based electroplater, Charles Edwin Williams, set up his own electroplating business. Born and raised in Hockley, Charles, known as Ted, was a true JQ native, and so building a business in the area he knew and loved was important to him.
Canny readers may notice the difference between Charles' initials, CE Williams, with the company's name, EC Williams. This was no accident, but rather a clever move on Ted's behalf, as businesses used to be listed alongside private residences in the phone book, and this way he could avoid getting calls from customers at home!
Since inception, EC Williams has stayed a family business, being passed from Ted to his nephew Kenneth Holder, and then on to his daughter, Christine Skouby, who still works there today alongside her husband, Henrik Skouby – the current managing director.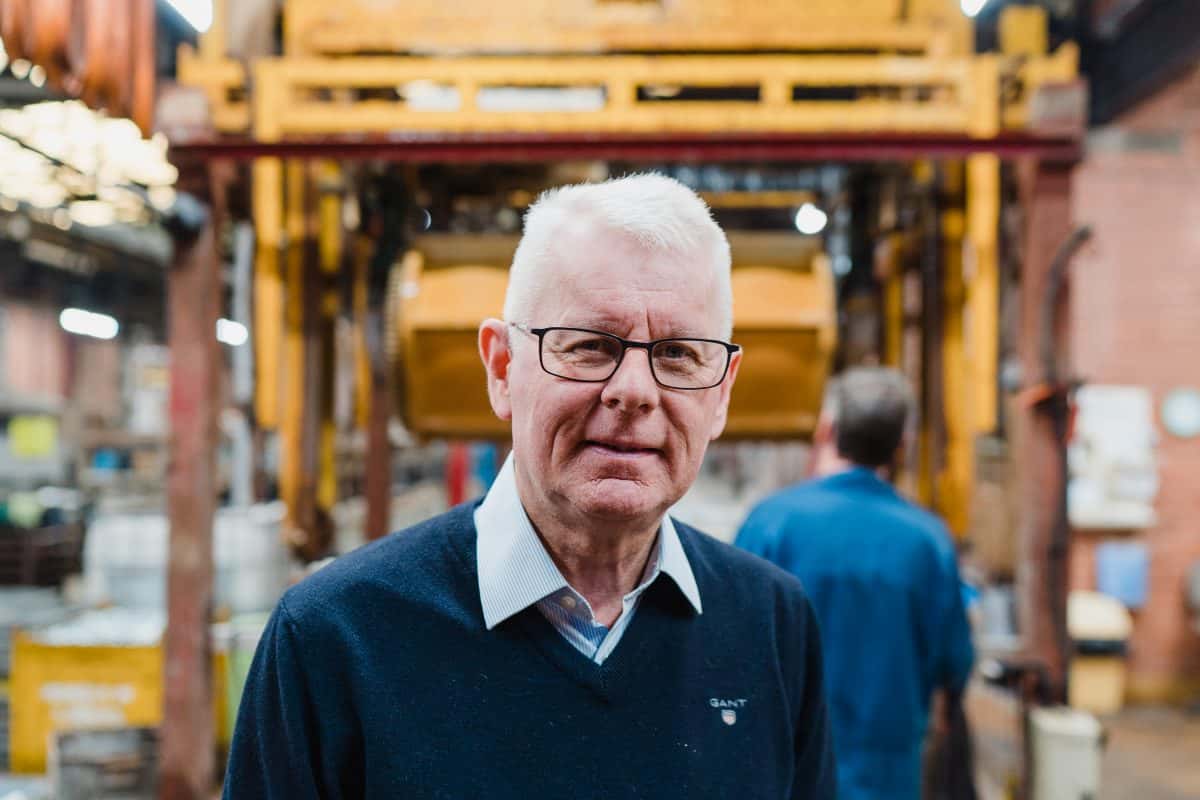 This family connection is clear even now, with the initials 'E C W' visible in the brickwork outside, and 'K A H' within their reception area.
"Uncle Ted always used to tell my father that EC Williams is built on lucky bricks, and so these bricks were kept from the original factory when it was reconstructed," says Christine.
The factory has changed a lot throughout the years, with premises moving and growing, and the building you see now constructed in 1974. Much of this growth was made possible post-war, when Birmingham City Council had the need to sell off many of their assets. Buildings that were leased at the time were purchased by  Mr. Williams, and used to create his factory.
In the early days of EC Williams, silver-plating was the name of the game. Other businesses in the Jewellery Quarter would construct items from whatever metal they had available to them, and this would then be brought along to EC Williams to be silver-plated. They were also heavily involved in plating cutlery for fine dining in hotels across the country.
After the Second World War, there was a shift in production in the West Midlands with engineering taking the stage. EC Williams changed along with the times, and their main business became plating components for the engineering trade.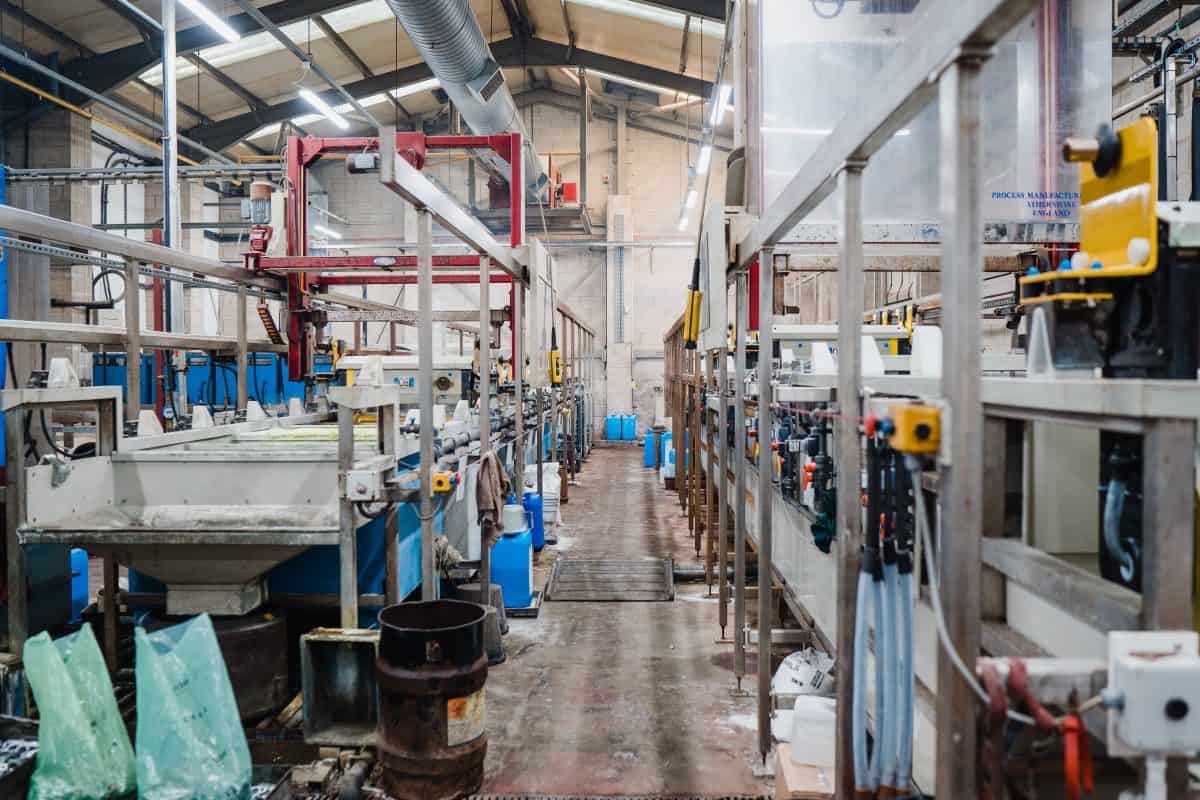 What is electroplating?
Electroplating involves coating a metal surface with another metal. EC Williams currently coats with a number of different metals, from silver to copper, zinc and nickel. Once a process that involved many stages, much of the work is now done on an automated line that involves:
Cleaning
Plating – using an electric current to plate one metal to another.
Drying
Packing
On any one day, thousands of items come through the doors of the factory to be plated!
What have EC Williams plated?
"Would you like to keep your hanger?" EC Williams have plated the metal components for coat hangers for Marks & Spencer.
Don't pass GO! – Are you the little dog or the top hat? The all-important pieces for the Monopoly game have been plated by EC Williams!
Baby you can drive my car – The cars we drive have thousands of individual parts, many of which will have passed through EC Williams' doors.
Fit for a Queen – EC Williams have, in the past, specially plated the shot for the Queen when she'd go shooting. The shot was layered with nickel and brass so that they look like gold! Nothing less for Her Majesty.
You can find out more about EC Williams and the work they do at www.ecwilliams.co.uk.