Fellow Organise Successful Jewellery Auction from Family Home
Reading Time: 2 minutes
The Fellows "family" have come together in the current unprecedented climate to pull one of their most successful Jewellery auctions of 2020 out of the bag. Fellows Auctioneers' Jewellery Auction, which took place on Thursday 26th March, achieved a hammer total of £210,000, and was operated in full from the home of the Whittaker family in rural Shropshire. Operating 45 miles north-west of the company's main office in Birmingham, Managing Director Stephen Whittaker was auctioneer, with twin daughters Alexandra and Nicola Whittaker running the bidding platforms, and Jayne Whittaker (formerly Jayne Fellows), clerking.
Buyers at Fellows have become accustomed to securing their desired items over the internet, this auction was no different. The final hammer total was more than Fellows' February Jewellery auction. There were approximately 400 people signed up for Fellows' own bidding platform (Fellows Live) alone. Staff from Fellows assisted the sale from their own homes as they managed bids which were still being placed on the day, operated telephone bidding, along with promoting the auction on the company's various social media channels. The Fellows "family" worked hard to ensure that all government guidelines were observed, using technology and years of experience to continue to offer a professional auction experience to their bidders.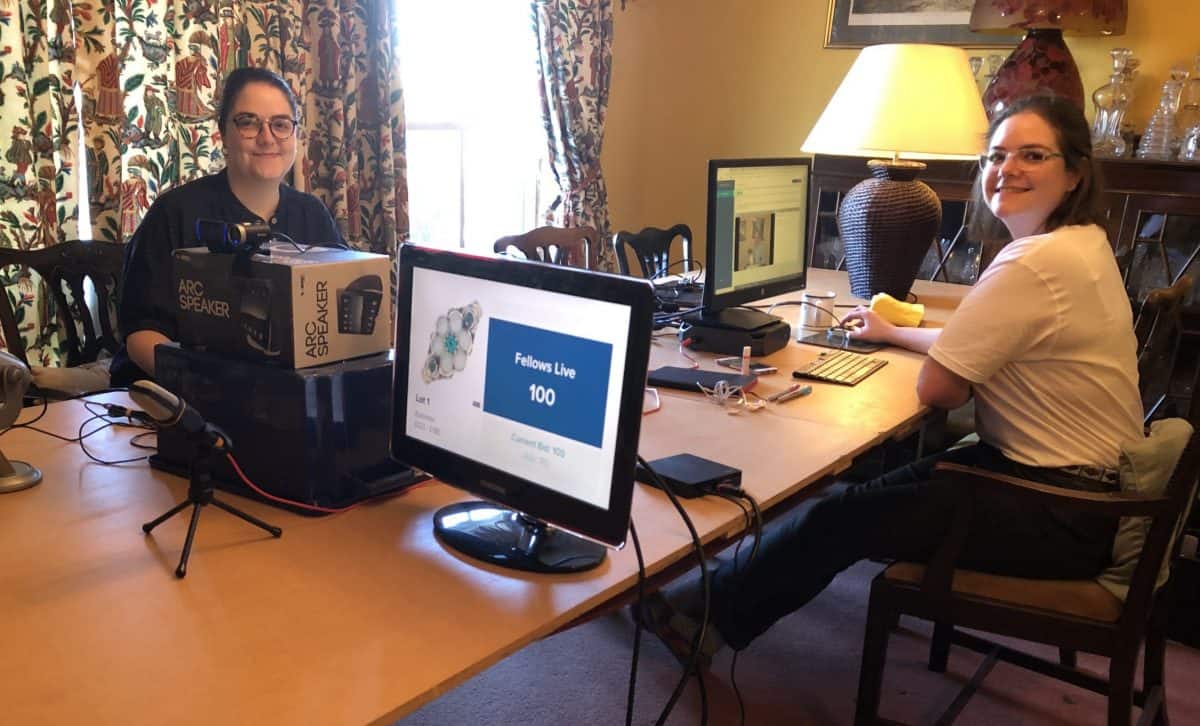 A family-run business of 144-years, Fellows have held an auction from home for the second time in the history of the company. With the company having to close their doors and work remotely due to government guidelines, the sale was operated behind closed doors. The auction lasted seven hours with only one 15-minute break. Over 700 lots of alluring jewellery went under the hammer throughout the day. Stephen Whittaker, Managing Director of Fellows Auctioneers, said:
"Today was a first for Fellows Auctioneers in that we held a jewellery auction from home. This was just the second time in our history that we have held an auction away from our saleroom. The first was an estate sale over 30 years ago! Luckily for us, we have significantly embraced the use of technology in the intervening years. My wife and daughters assisting from home helped create a thriving auction atmosphere and our dedicated staff worked remotely to ensure we held yet another successful sale. I am extremely grateful for their ongoing support from their own homes during these times. It's delightful that people seem to be taking advantage of a welcome distraction to what is happening in the world by bidding on our auctions from the comfort of their own homes."
Fellows have a lot more jewellery and watches on offer to provide some much-needed escapism. The auction house currently has timed auctions of Online Jewellery and Watches online. Bids can be placed on both of these auctions now.