Work begins on Jewellery Quarter development
Reading Time: 2 minutes
Work is underway at a commercial and residential development in the heart of Birmingham's historic Jewellery Quarter.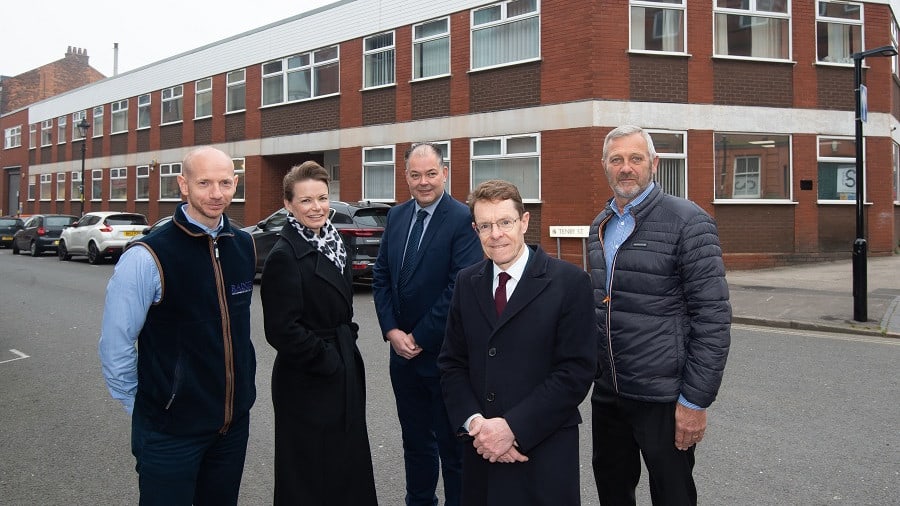 Warwickshire-based Rainier Developments is creating a new home for family-run jewellery business Charles Green & Son, which was established in 1824, along with 37 one-and-two-bedroom apartments and other commercial space.
A minimum of 20 per cent of the homes will be affordable.
A £6m funding deal from the West Midlands Combined Authority and the Greater Birmingham and Solihull Local Enterprise Partnership was secured to bring forward the development.
Work has now started to create a manufacturing studio, which will replace buildings from the 1960s, with the development expected to complete in the final quarter of 2023.
Andy Street, West Midlands mayor and chair of the WMCA, said:
Brownfield first regeneration is imperative given the sites that we have in our region and this scheme is a great example of just that.

It is helping a well-established company by creating modern and more appropriate business premises and at the same time creating much-needed housing, of which a proportion is affordable.
He added:
I'm pleased that the WMCA has been able to help make this happen by providing a £5.3m loan.
The WMCA is providing the loan through Frontier Development Capital, a fund manager working closely with property developers to arrange investments from the WMCA's Collective Investment Fund and Revolving Investment Fund, while a further £720,000 of grant funding has been provided by the GBSLEP.
Richard Mees, chief executive of Rainier Developments, said:
This really is a scheme of partnership – a partnership between ourselves and Charles Green & Son, and then with the funders and authorities. We have all been working with the aim of achieving a positive future for Charles Green & Son, but also providing much-needed homes.

By their very nature, these sites are rarely straightforward and it takes that level of co-operation for them to work, so we are very pleased that work is now underway and I think it proves the power of local partnerships in the West Midlands.