Quarter Life Magazine – Issue 1 – Out now!
Reading Time: < 1 minute
The first issue of Quarter Life – a new magazine for the Jewellery Quarter – is out now!
The magazine, which is part of the marketing strategy outlined in the Jewellery Quarter BID Prospectus, will be of interest to all the people who live, learn, visit and work in the area. It will also become an informative guide for visitors who may not know what this wonderful area has to offer.
The Quarter is already known for its thriving jewellery trade so in the first issue we wanted to highlight its equally thriving leisure sector. See our 8-page guide to the places to eat, drink and stay in the Quarter.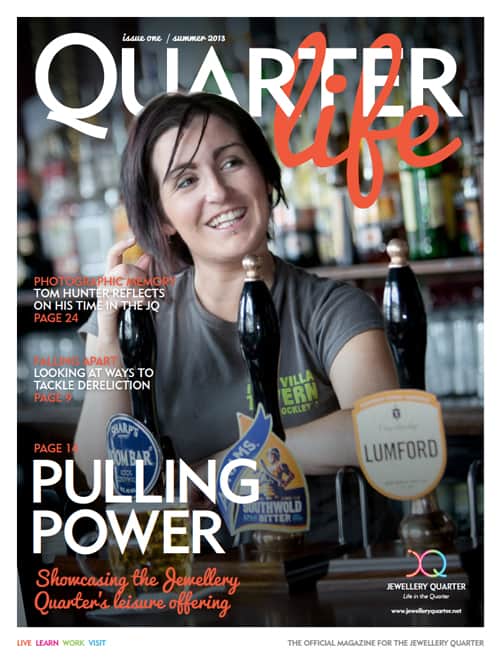 Click the image above or here to download the magazine. Enjoy!
Free copies will be available at various locations around the Quarter and the publication will become part of Marketing Birmingham's press pack about the city.
We're already working on ideas for the next issue, which will focus on the JQ's retail offering.
Do you own a gift shop, fashion store or jewellery shop in the Quarter? If so, we want to hear from you. Email laura@barquespr.co.uk to get involved.