Put The Kitchen Scissors Down – How To Care For Your Lockdown Hair With Hazel & Haydn's Dale Hollinshead
Reading Time: 2 minutes
This guest blog post is written by Dale Hollinshead, owner of the award-winning Hazel & Haydn salon in the Jewellery Quarter.
---
We've all been there – the temptation to make drastic changes to our hair by ourselves is at an all-time high – but stop. Step away from the box dyes and kitchen scissors and let award-winning stylist and owner of Hazel & Haydn, Dale Hollinshead talk you through his essential top tips for hair care at home.
"Whilst we are all stuck at home here are some handy tips to look after your hair. Some are super simple like limiting the amount of heat you use. If you're not going out, give your hair a break and if you are on Zoom all day I can teach you some heatless ways of making yourself look presentable."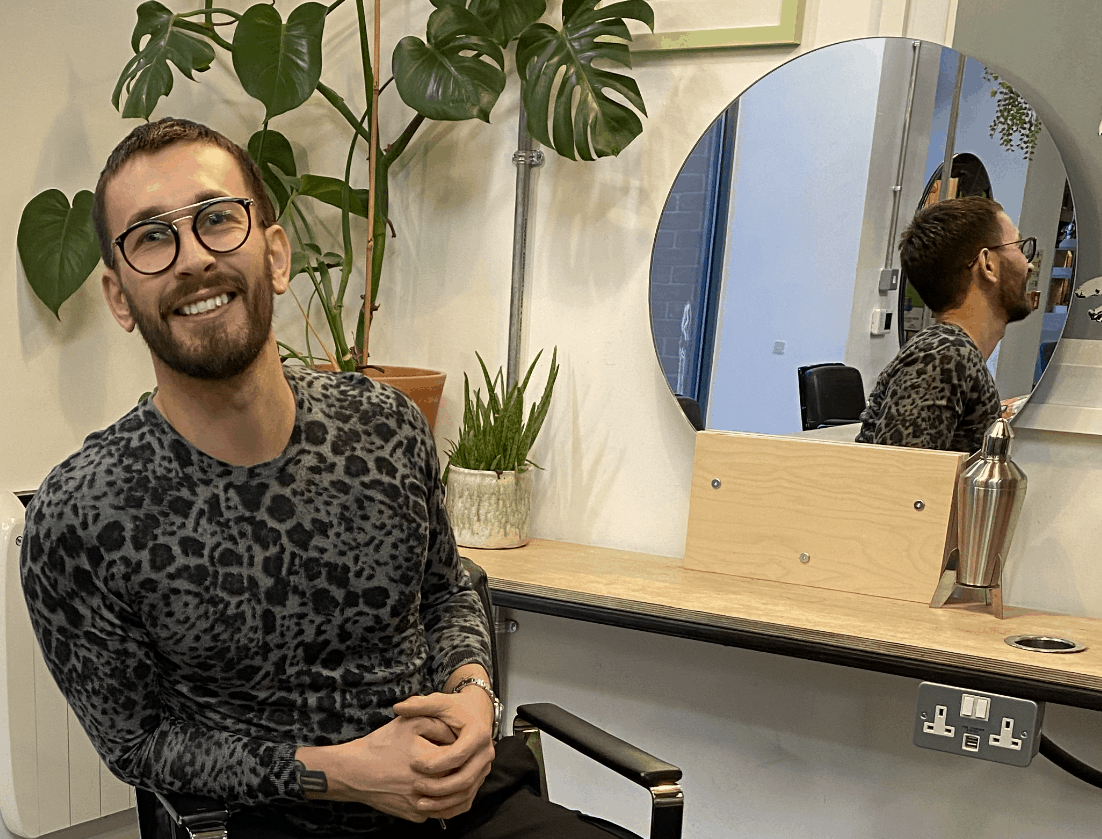 Dale's Top 5 Tips
1. Use good shampoo and conditioner, by that I mean good quality and that's suited to your hair. If you are using a good product but the wrong one you won't benefit.
2. Regular treatments. Treat your hair to regular conditioning treatments. We love night serums that soak into your hair whilst you sleep and have vanished by the morning but leaving hair amazing to look at and feel.
3. Colour Fresh by Wella Professional is an amazing product to use at home to refresh the colour you had done in the salon. It will give you 30% grey coverage and takes only 5-20 mins in the shower! Easy.4 Wella's Colour Fresh Create Masks have loads of different tones to choose from meaning there is something for everyone – and you don't have to skin test!
5. Lay off the heat! You don't need to use it! When you really need to, make sure you use a great protector. I like Ciment Thermique by Kérastase. You apply this once and it will last in your hair for five days until you wash it out."
Check out Hazel & Haydn's Instagram for regular tips, inspiration and updates on the salon.