JQBID's Christmas Window Trail set to highlight Change into Action
Reading Time: 3 minutes
This year's Jewellery Quarter Christmas Window Trail will shine a spotlight on the city's homeless, raising much-needed funds for charities helping rough sleepers across the region. With its launch coinciding with the JQBID's biggest ever Christmas Lights Switch On that took place last Friday, the Christmas Window Trail showcases 75 local businesses from across the world-famous jewellery district.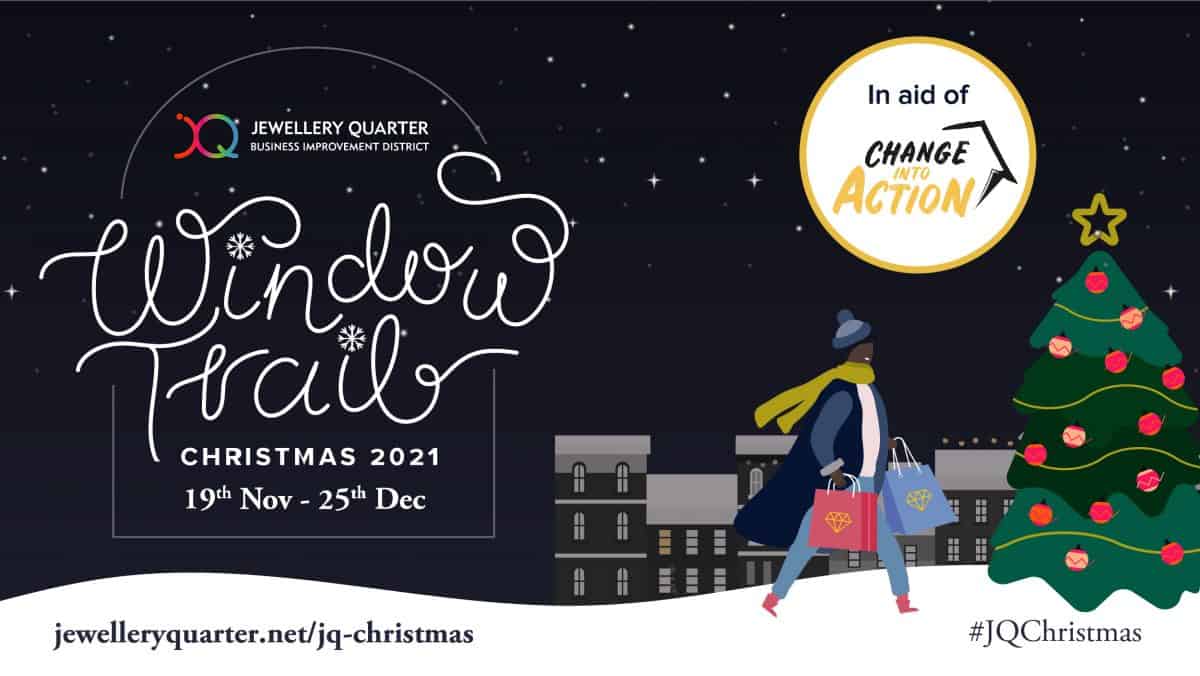 As part of the trail, retailers are offering exclusive discounts and visitors can follow the trail and vote for their favourite window via the BID's website and social media. But behind the festivities, organisers say this year's Christmas events have a serious message too. Focussing on helping the city's homeless, they will be raising money for Change into Action, an alternative giving scheme that supports specialist charities and street teams working to change the circumstances of rough sleepers.
The Jewellery Quarter hit the headlines across the world in 2019 after a mural by street artist Banksy appeared on the railway bridge outside the area's Vyse Street station. Depicting the reality of homelessness in Birmingham, Banksy uploaded a video to Instagram – which has now been viewed nearly 6.9 million times – of a man named Ryan bedding down for the night on a bench as a pair of reindeers lifted him into the night sky.
JQDT Executive Director Luke Crane explains:
The video showed us the two sides of our city – the issues we face with rough sleeping but also the fact that our residents and retailers are very generous when it comes to helping out others. With this in mind we decided to include this now world famous Banksy mural as a key part of our trail. Each of our 75 displays will have a number in the window that contains a QR code; when this code is scanned it links to our JustGiving page. Visitors can pick up one of our trail maps throughout the Jewellery Quarter, at Birmingham Library, or download it online.

Alongside the Christmas Light Switch On, the trail is our first major event since the pandemic. We love that people have been able to celebrate all that the Jewellery Quarter has to offer, especially at a time that is so important to our local business community.
Andy Street, Mayor of the West Midlands, said:
Christmas can be a hard time for many – especially those who are sleeping rough – but it's also a time of great generosity and goodwill.

I would like to thank the Jewellery Quarter BID for choosing to raise much needed funds for Change into Action through their Christmas Window Trail. It is a wonderful chance for residents of the West Midlands and visitors to the area to celebrate the holiday season, experience some of the city's best local businesses, and support our vital Change into Action scheme which helps people who are rough sleeping or at risk of homelessness across the city.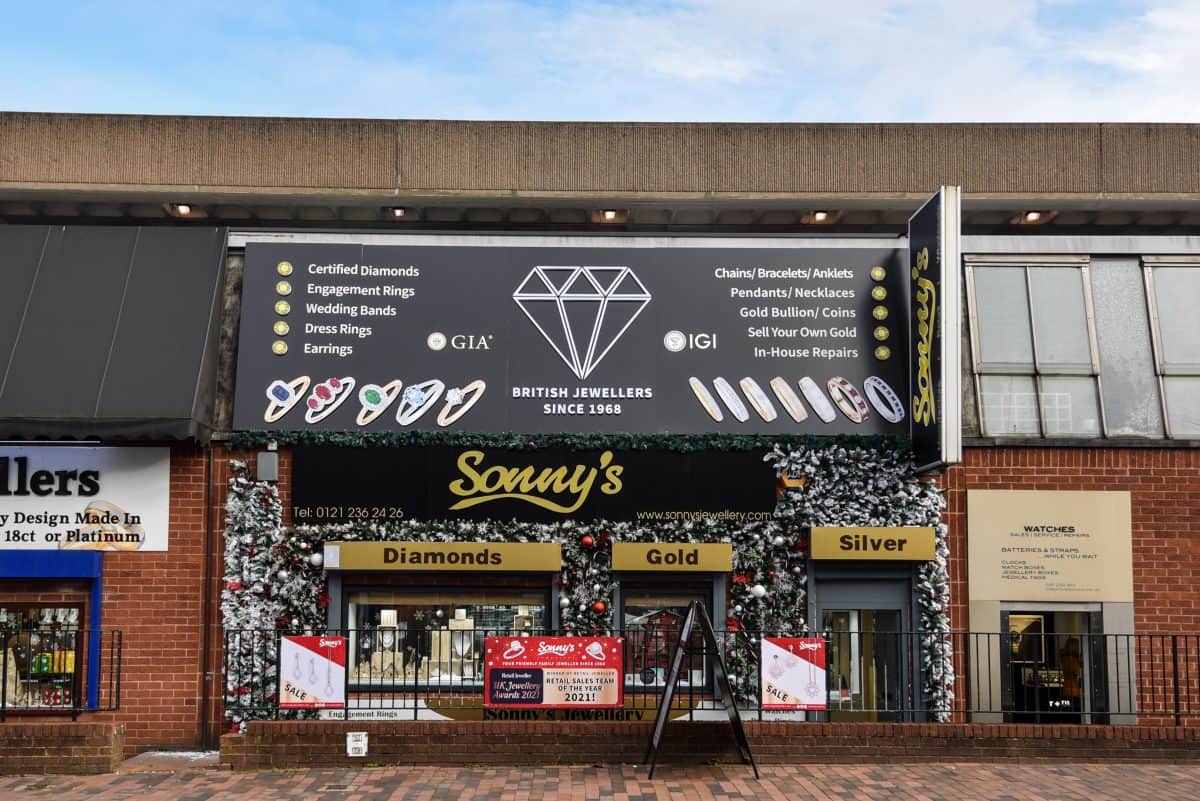 Local business owner and sponsor of the printed trail, Sonny, added:
We're so pleased to be the lead sponsor for the JQBID's 2021 Christmas Window Trail: joining a host of other independent businesses, this trail offers an opportunity to rediscover many of the hidden gems within the Quarter.
You can donate to Change into Action here: https://www.justgiving.com/fundraising/jqbid-window-trail
To download the trail online visit: jewelleryquarter.net/jq-christmas or pick up in a participating JQ venue, local coffee shop or the Library of Birmingham.