JQBID Sponsors Great British Beer Festival – Winter
Reading Time: < 1 minutes
The JQBID is supporting the 2020 Great British Beer Festival – Winter! This Festival brings together beer lovers, brewers and suppliers from all over the world to celebrate the joy of British beer, ciders, gins and more!
Organised by CAMRA, the Campaign for Real Ale, this year's event has relocated from Norwich to Birmingham at The New Bingley Hall, just a stone's throw from the Jewellery Quarter. With two micro-breweries, the best place to drink in the UK, and a host of independent pubs, the Jewellery Quarter has become the go-to destination for quirky sips. Download the JQ Ale Trail for some local inspiration.
The GBBF – Winter will be celebrating this explosion of creative brews in the UK and across the globe. Catering will be taken care of by local Brum favourites Digbeth Dining Club who are bringing some of their most popular dishes to the event. A series of tasters, talks and live music will give visitors plenty to get stuck into as they sip on their favourite drinks. Finally, the winners of this year's Champion Winter Beer of Britain Competition will be announced with the winners going on to the final at the Great British Beer Festival in August.
Find out more on the Festival webpage!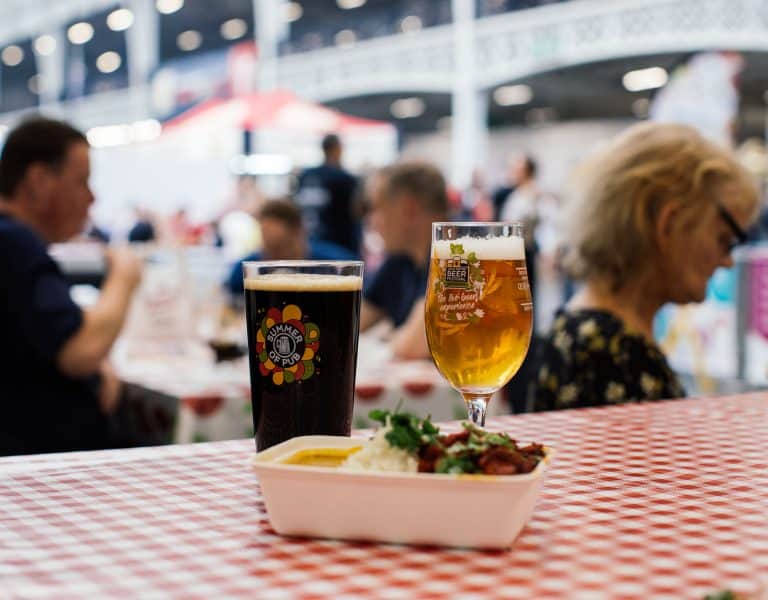 Fancy winning two free tickets to the Festival? Keep an eye on our JQBID Twitter page