Guest Blog: Exploring My Portuguese Culinary Heritage With Salcooks
Reading Time: 3 minutes
To celebrate Portugal Day on Sunday 10 June and her Portuguese heritage Karin de Figueiredo, JQBID Communications & Events Executive, explores the story of Salcooks – a new Portuguese Cafe in the Jewellery Quarter.
---
Salcooks
The feeling of happiness that comes from our favourite comfort foods often stems from positive memories of our childhood. My family is both Swedish and Portuguese and at home we mixed and matched both traditions and flavours.
I recently spent an afternoon with the owners of the new Portuguese cafe Salcooks, Sal and Rute, to talk about our mutual love of Portuguese food (and to try some samples!).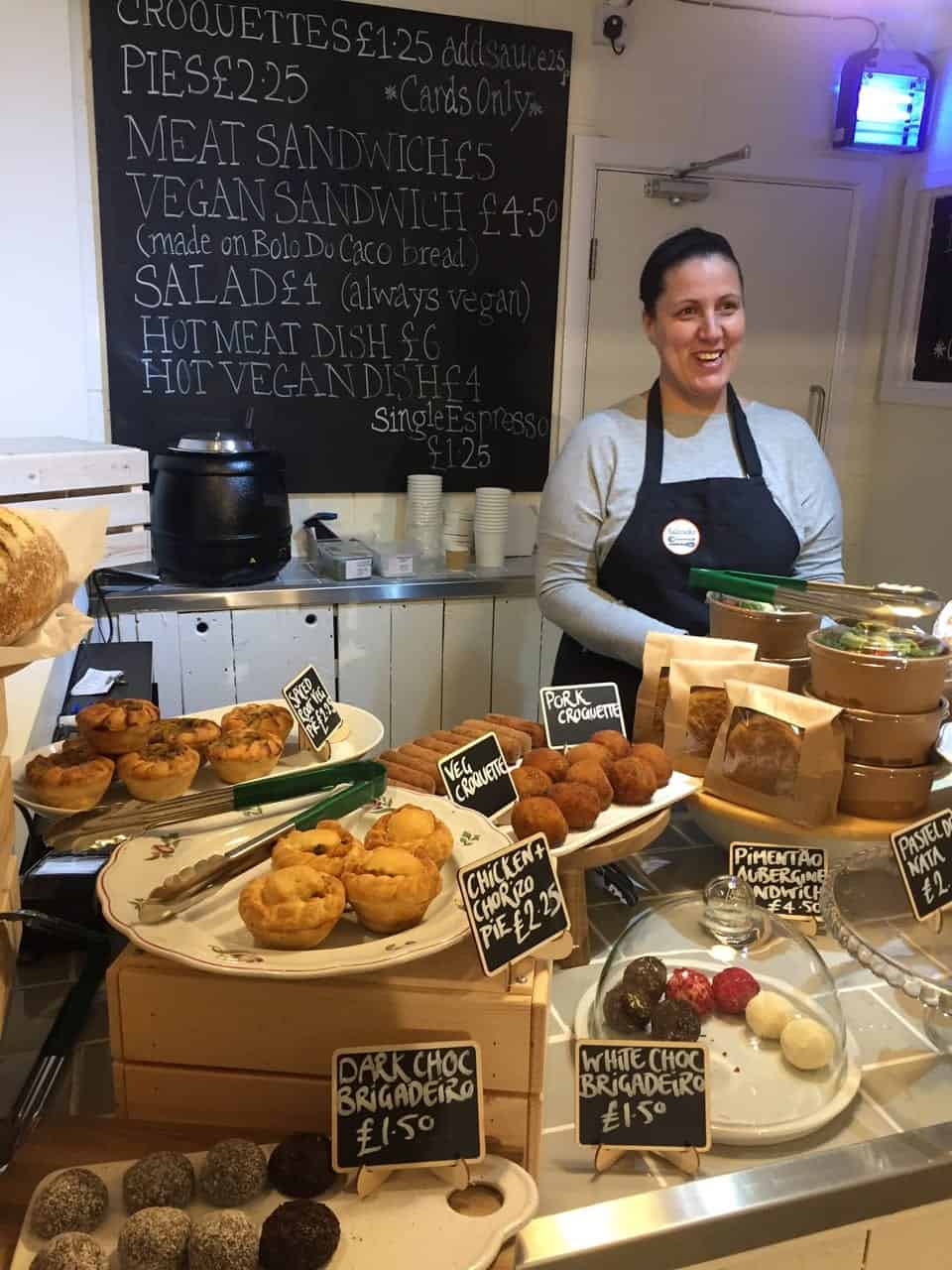 "People enjoy eating what they're familiar with, others want to experiment and try something new! Many will say that they have just been to Lisbon and are keen to have the same food again, or alternatively are about to visit the country" says Sal, referring to her regular lunch-time customers of local office workers. Both Sal and Rute used to work at Peel & Stone where their new business is located on Water Street, Sal as General Manager and Rute as a pastry chef.
I ask them how the idea for the business was born while reaching for a pastel de nata (custard tart).
"We were both very sad when Peel & Stone closed down," says Rute and smiles at me as I sprinkle a layer of cinnamon on my nata. "I do that too!" she laughs. "We were both saying to each other that maybe we should try it on our own."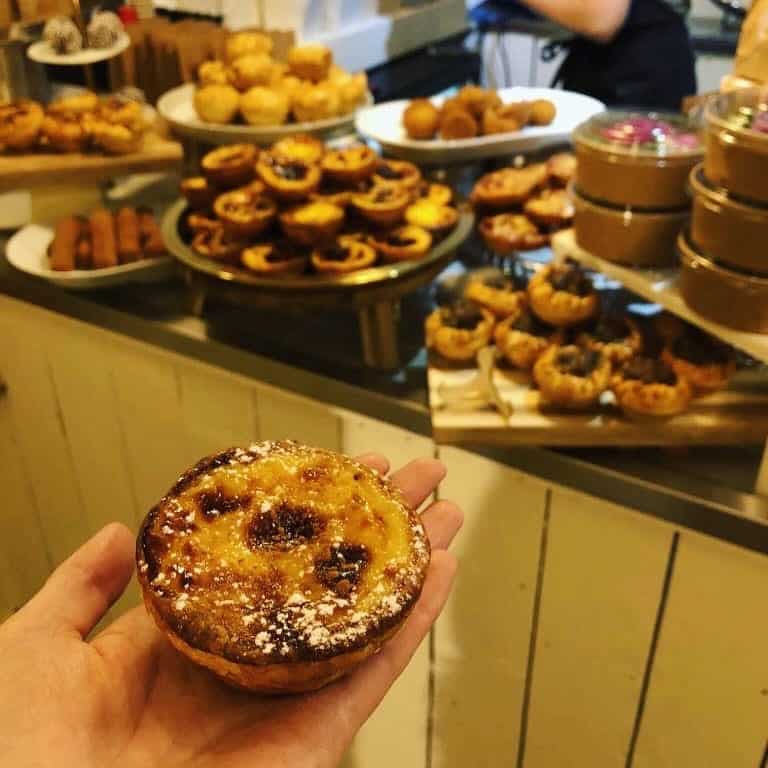 A trip to Lisbon in February 2018 to stay with Rute's family, turned into a culinary journey of exploration for them both.
"People were already starting to ask us, do you think British people would like this, would this be popular in the UK?" says Sal. I ask if she noticed any signature flavours or ingredients. She nods "Yes! Eggs in everything! And also fresh coriander, garlic, bay leaves and olive oil. That's what makes it an easy sell for people in Britain. The flavours are similar to other Mediterranean cuisines and we felt that there was a gap in the market here in Birmingham."
After returning from Lisbon they only had two and a half months to get ready for opening day. I comment that this sounds like a rather tight deadline and Sal and Rute both laugh. "Rute was cooking up a storm and I was trying new dishes every night while in the day we would be here painting and decorating. It was fun! We should do it again!"
Their future plans remain uncertain with both the possibility of opening a larger premise, or focusing on catering, still being debated.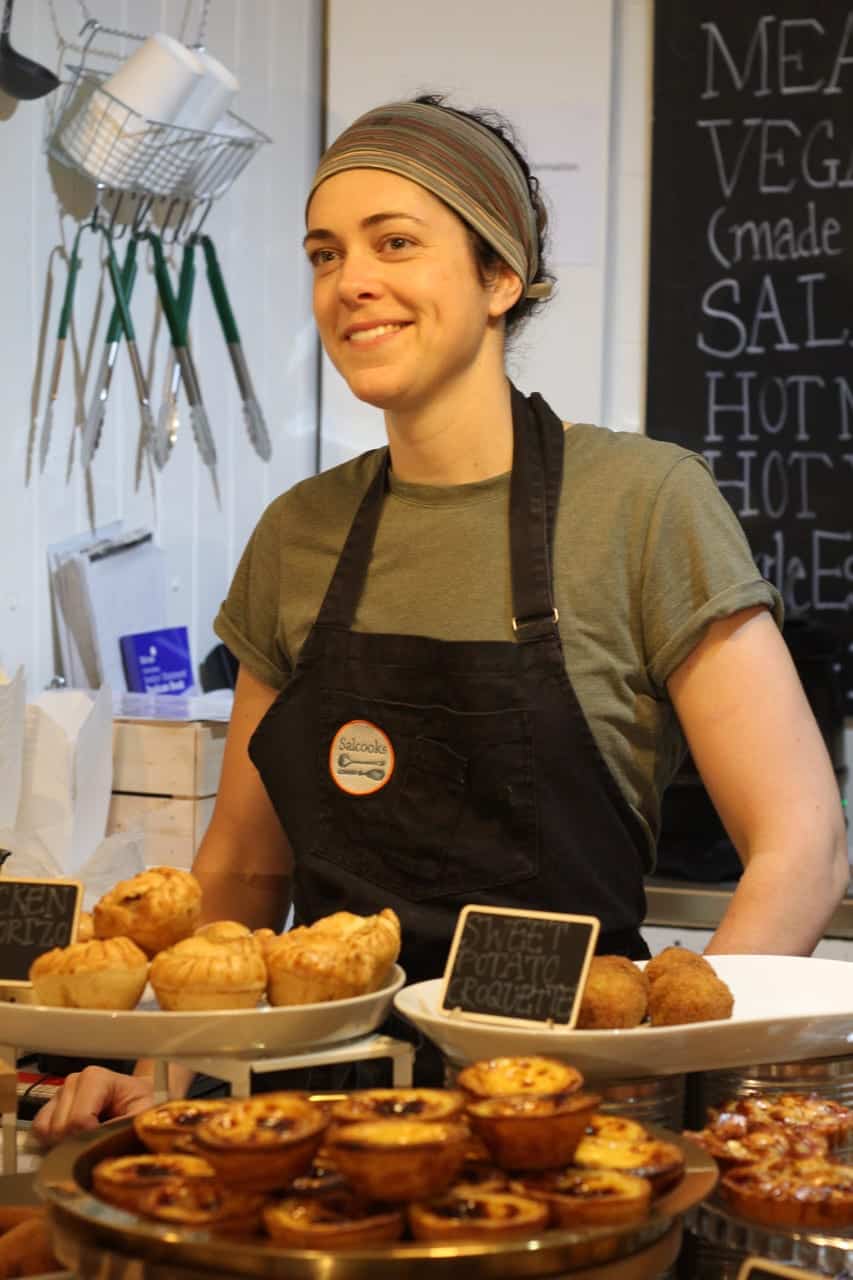 The conversation turns to food again and I can't help asking about some of my favourite dishes and flavours including dulce de leche, bacalhau a bras, chocolate salami, and octopus salad. They both nod, "We're thinking of adding dulce de leche to cookies perhaps but very few people will eat octopus or squid here unless it's breaded and deep-fried," says Sal.
We all agree this is a shame but Rute lights up as I start reminiscing about warm summer evenings in the Algarve with my family, shelling and eating a bowl full of shrimp while sipping on Vino Verde (green wine). "At least here you don't have far to go for Vino Verde, Connolly's have some really good options!"
Visit Salcooks Monday to Friday from 11:30 – 14:30 at 33 Water Street, Birmingham, B3 1HL. The menu consists of croquettes, pies, sandwiches, salads, and baked sweets. Keep an eye on their social media channels for the next day's menu as the flavours change daily!