Changing Spaces: Adapting businesses to COVID19
Reading Time: 6 minutes
This article is from our latest issue of JQ Life. See our website to read the full magazine online for free.
---
Our local businesses are doing everything they can to ensure the JQ is a safe space for you to come and enjoy! We caught up with a few businesses and asked them how they have changed their space in order to adapt to the 'new normal' that we find ourselves in.
Dual Works
We have changed our showroom area so it's easier to social distance and are now accommodating meetings around the large workbenches in our workshop. We've changed our delivery methods by making sure we social distance, wear face coverings and use gloves. We also leave the furniture and products we have made in our showroom for 72 hours before delivery.
Over the last few months, we have focused on developing our product range, in particular the urban garden collection as we believe it's important to bring plant life into the home environment.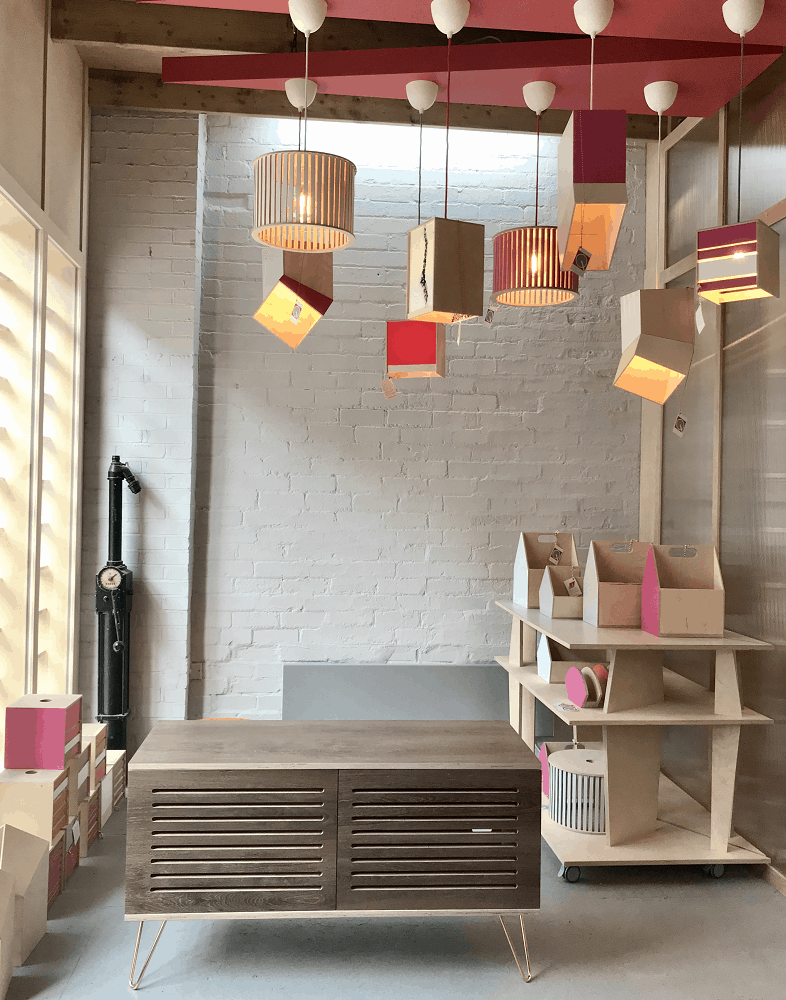 We worked closely with Hazel and Haydn on a range of screening measures to ensure that Dale can maximise client numbers, whilst still maintaining the design aesthetic that his staff and customers are accustomed to. We were commissioned by Pickles and Co to design and manufacture freestanding salon stations to complement their existing interior style and to aid social distancing, by enabling these workstations to be spaced further apart as necessary and as the guidelines evolve. We also helped Hard as Nails, a nail art studio who have moved from Digbeth into the Jewellery Quarter over this period. We designed and manufactured a suite of bespoke furniture, including a reception desk, workstations and mobile screens ready for their reopening.
For each of these client projects, it has been important that what we design is integrated into the surroundings and complements the existing interior design and architecture. These interventions aid social distancing by being sympathetic to the environment and help the user feel at ease in the space.
Browse through our unique collections at www.dual.works and follow us on Instagram and Twitter @TheDualWorks
Harris Gibbs
We have reviewed our whole client experience and made multiple changes to minimise the risk to our clients and team in order to create an environment whereby our clients feel relaxed and safe, but also enjoy the same great service they are used to.
We've implemented physical changes, such as screens, and more spacing between chairs to ensure clients can be kept at a safe social distance from each other. Our team are wearing PPE including visors to protect both the client and the team member.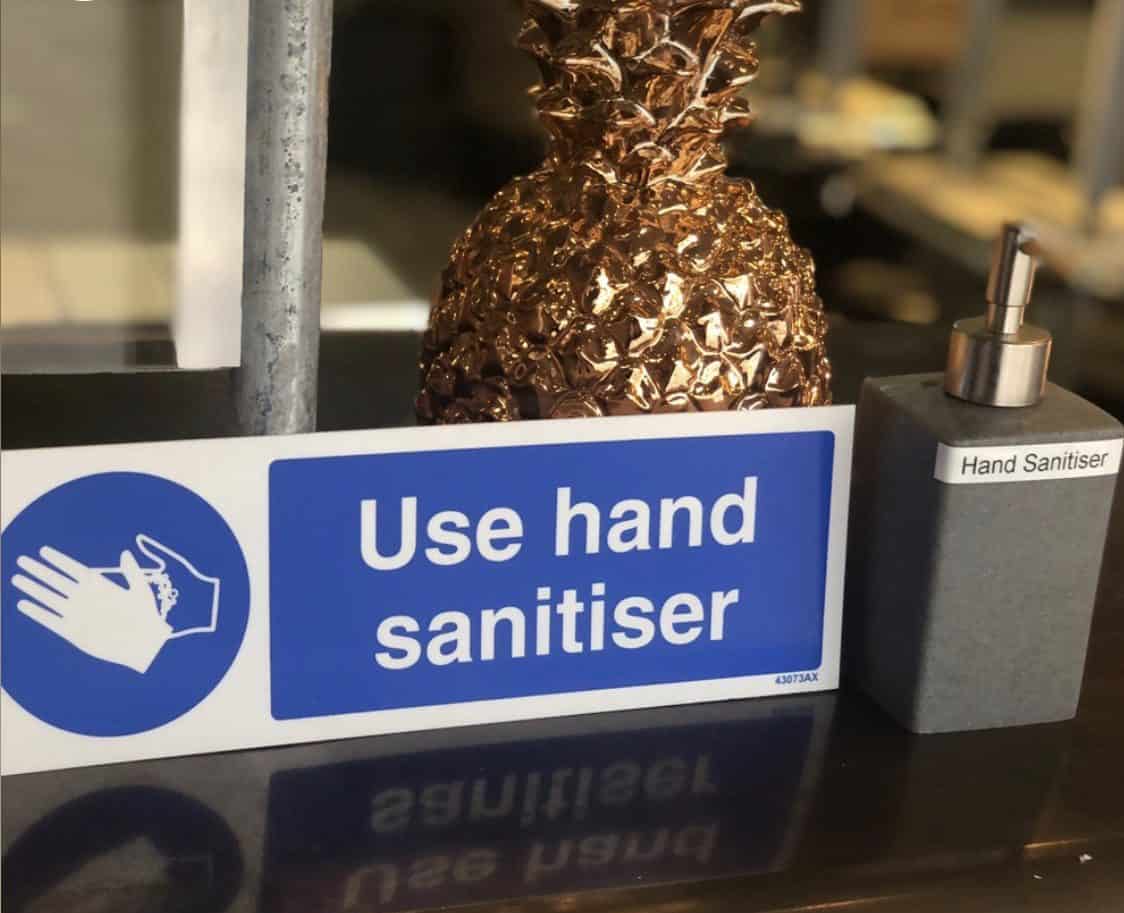 We have changed our opening hours and team rota, we are now open seven days a week until 9PM, enabling us to have our team on a rota that reduces the volume of people within the salon at any one time. It also offers clients greater flexibility and availability of appointments while we work through the huge demand for services. We've introduced a new digital loyalty scheme rewarding our clients with in-salon credit.
Thankfully, we are still able to offer the extensive range of services we offered prior to lockdown. However, now, we have much longer appointment times hopefully giving our clients an even better-personalised service. Our team is thoroughly enjoying being back in the salon, and feeling revived after our forced break, we are excited to welcome regular and new clients to the salon and hopefully, give them a well needed treat post-lockdown.
To see our full list of services and book an appointment with us, head over to www.harrisgibbs.com
minima
We have redesigned our showroom layout to allow for social distancing to take place, enabling customers to keep at least two metres apart from each other and from our team. We're also currently limiting the number of customers in the showroom at any one time to just four people and are providing hand sanitiser for all minima visitors on their entry and exit. We are currently only accepting cashless payment to reduce contact between our customers and our team.
We have been uploading more products to our website to increase our range for our online shoppers and have also implemented a click and collect system from our front door, allowing customers to pick up items without having to come into the showroom. For our more cautious and vulnerable clients, we will be offering private access to the showroom for a one-hour consultation available by appointment with at least 24 hours notice.
During the lockdown, we used the time to assess the needs of our customers and what they have been buying and requesting from us. We have bought a wide variety of new products and brands and hope our customers like our post-lockdown refresh.
You can view our full range of products at www.minimauk.com
Saint Kitchen
We have administered systems to ensure that both our customers and our team are as safe as possible, such as with tape and signage outside our shop advising customers to queue responsibly and to remind them how we are currently operating, which differs to what customers would be used to. When getting ready for dining in, we have reduced to a third of our regular occupancy, utilising two metre distancing wherever possible between tables, introducing one-way systems in the shop and switching to table service. We also went cashless and we intend to stay that way.
While the fundamental ethics of the business remain, how we deliver that has changed. We have added a whole new food takeaway side to our business, something we have never done before. Our table service has been made possible through a QR code triggered ordering system so that a visitor spends very little time with anyone other than those from their own household.
The online ordering side of the business is brand new to us and we're loving it! We've always been pretty tech savvy but it's super exciting to see how online ordering can open up new opportunities for our business.
Every single step that we take back towards 'normality' is meticulously planned and tested. We hadn't long taken over Saint Kitchen before lockdown but we were already making a new name for ourselves and we are certain that we will carry that on.
Fancy learning more about our offerings, or craving a takeaway? Get in touch with us at www.saintkitchen.com
Saint Pauls House
To ensure that both our customers and staff are as safe as possible, we have added a few measures such as checking our guests' temperatures at the door, inputting sanitising stations for all to use and providing our staff with full PPE.
To ensure social distancing takes place, we have increased our outdoor seating facilities and placed Perspex screens at our bar and reception. We have ensured that we can send relevant Track and Trace information off to the government through a QR code that our guests can scan. To ensure minimal contact, we have implemented a table service app, enabling our guests to order and pay from the comfort of their seat!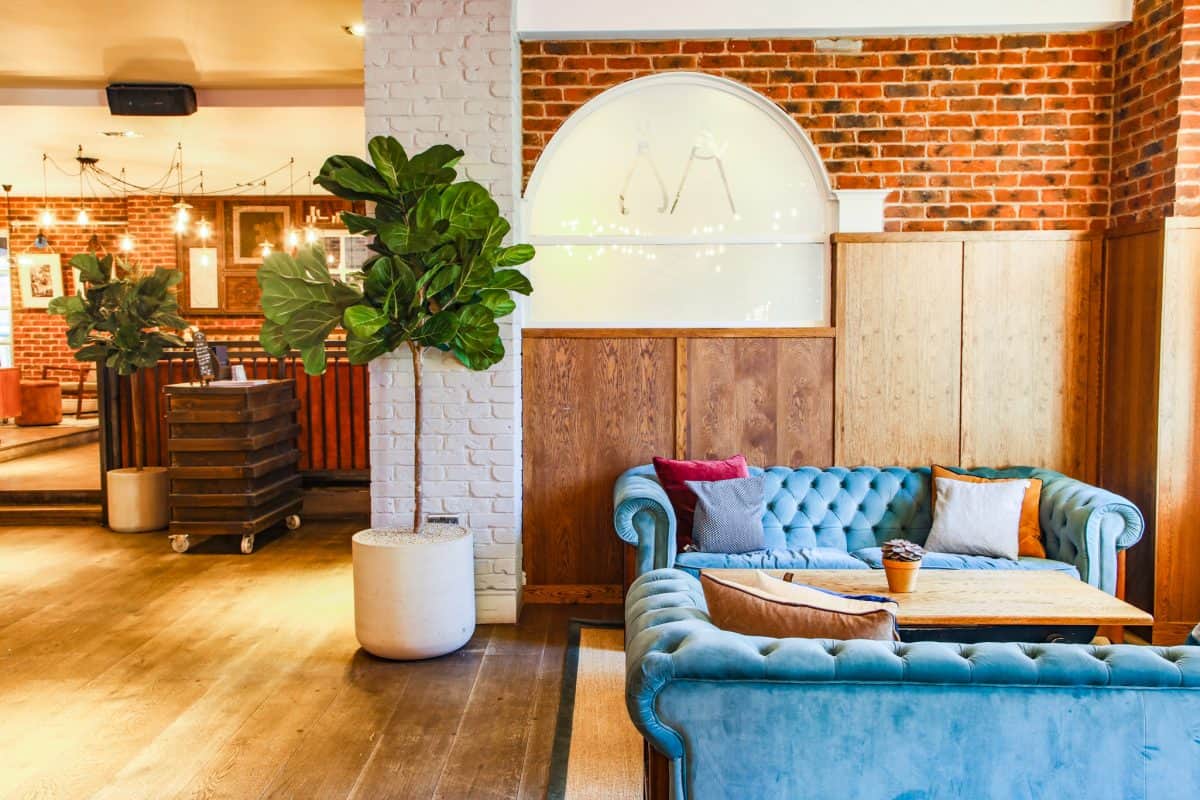 We've tried to keep things as 'normal' as possible and so whilst we have not brought in any new services, we have altered the way our traditional services are provided. We're really proud of the work we've put in and we feel we've gone above and beyond what's needed. We hope that this is appreciated by the guests and helps them to feel comfortable at Saint Pauls House.
For more information on how we are currently operating and the practices we have put in place, check out our COVID-19 Standards of Practice at www.saintpaulshouse.com/safe-and-social
S.P. Green & Co. Ltd
We have implemented social distancing measures in all of our shops, hand sanitising stations at the doors, placed screens on the counters, provided masks for our staff and customers, and strict jewellery cleaning procedures in all our locations.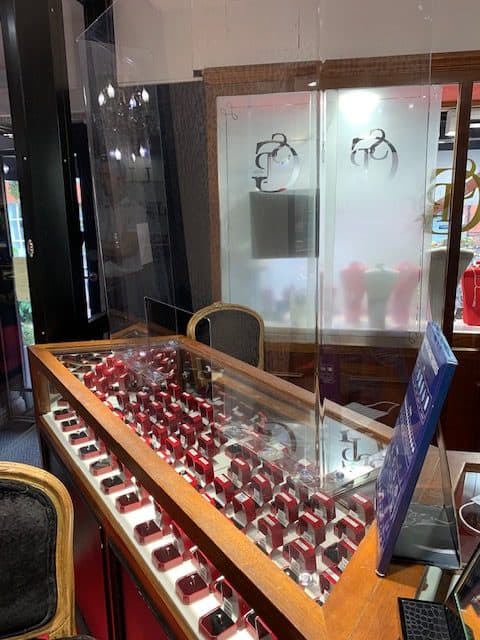 We have introduced an appointment service to ensure that our customers feel comfortable, enabling us to limit the number of people that can come in our shops at any one time. We also reduced our hours from 10:30 am until 4 pm.
We are trying to keep as much normality as possible for our customers and are still offering the same excellent service that we are very well known for.
To see our full range and book an appointment with us, visit www.spgreen.com