Annie Duggan performs at the Coffin Works- an evening of live music
Reading Time: 2 minutes
The Coffin Works' courtyard is arguably the best-preserved of its kind in the Jewellery Quarter. This historic space is the only surviving Victorian coffin furniture manufactory in the country, and it just so happens to have its own natural acoustics. Pretty 'fitting' if you ask us!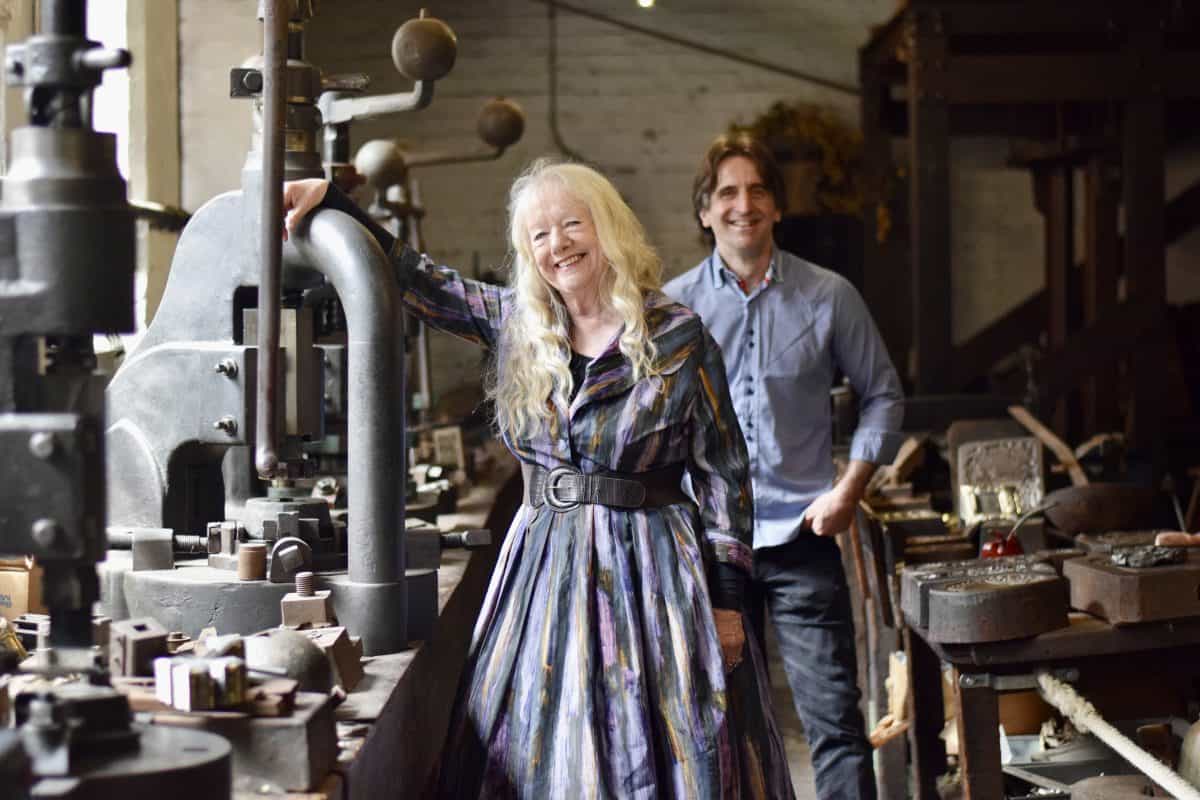 Once this factory rang out with the rhythmic sounds of machinery and manufacturing, playing its part in making Birmingham the 'City of 1000 trades'. While the manufacturing has long gone, the courtyard is still here and ready to play its part once again in amplifying its voice and the people who share its space, this time through the music of the one and only Annie Duggan.  
The Coffin Works' courtyard with its distinctive edge is the perfect partner for Annie, who uses her raw material to produce some of the most honest and original sounds. That's why she has now established herself as one of the most unique voices on the UK live circuit, gigging extensively throughout the country and in the US. Annie's music might best be described as a seamless mix of country, folk and rock, played with a powerful combination of energy, melody and lyricism, so there's something for everybody. Perhaps this is why Annie has been adopted by all of these genres of music. 
She will be joined by guitarist Rob Hines, who has supported her since the start of her 20-year career. As a duo they are a powerhouse to be reckoned with garnering the highest respect from the musicians who've joined them on different projects and performances along the way. 
Seeing them perform live and listening to the stories in their songs will make you experience an abundance of feelings different for each person.  
Sarah Hayes, Museum Manager said: 
"I'm already listening to Annie's Music! It feels like it should accompany a film soundtrack and resonates in a way that only music you've been listening to for 20 or 30 years does, and yet I've only recently discovered her! This promises to be a sell out, so get your tickets fast. We're hoping that Annie and Rob will be a staple of our events programme and we'll see them here regularly. Thanks for bringing our courtyard back to life". 
Join us for an evening of live music, and an atmosphere that promises to be exhilarating and entertaining in equal measure.  
The courtyard isn't covered and while we've placed our order for great weather and have some gazebos to keep us dry, please come prepared with a brolly and a blanket. We'll do our best to keep you warm with the animated atmosphere and a fully stocked bar. And Annie and Rob will do the rest.   
Tickets: £15 
Please note there will be a cash bar with a selection of light snacks 
Dress for the weather 
Book here: https://www.coffinworks.org/event/an-evening-of-live-music-from-annie-duggan/