WWTP search for 'Model Children' with launch of new railway modelling taster sessions
Reading Time: 2 minutes
'Model children' are being sought by The Wonderful World of Trains & Planes (WWTP) to take part in a new series of Christmas themed taser  classes aimed at showing youngsters how to build railway models and layouts.
The new 1-hour modelling taster  classes will take place during half term on 24 and 27 October, and will be led by WWTP's Head of Modelling Adam Macro. During these fun sessions, children will get to make a Christmas tree for a model railway, which they can take home. Places are limited so advance booking via the website is advisable. The sessions will take place at 12 noon each day and are suitable for children aged 6 plus and cost £1.50 on top of a standard entrance ticket (£6 total when booked online).
The popular modelling sessions aimed at the budding model enthusiast will also take place on 26 November, 3 and 10 December.
As before, each session will be hands on and in small groups led by WWTP's Head of Modelling Adam Macro, whose tutorials will provide top tips and knowledge on how to build everything from track layouts to landscaping, models and figures. All materials, including a sectional piece of baseboard, will be supplied and people will be able to take away whatever they have made.
The first session will focus on General Scenics Part I, in which attendees will learn how to lay track using cork and ballast onto a foam substrate. The General Scenics Part II will look at how to apply and mix landscaping materials and hand make trees, while session 3 will involve an introduction to figure painting and plastic kit building.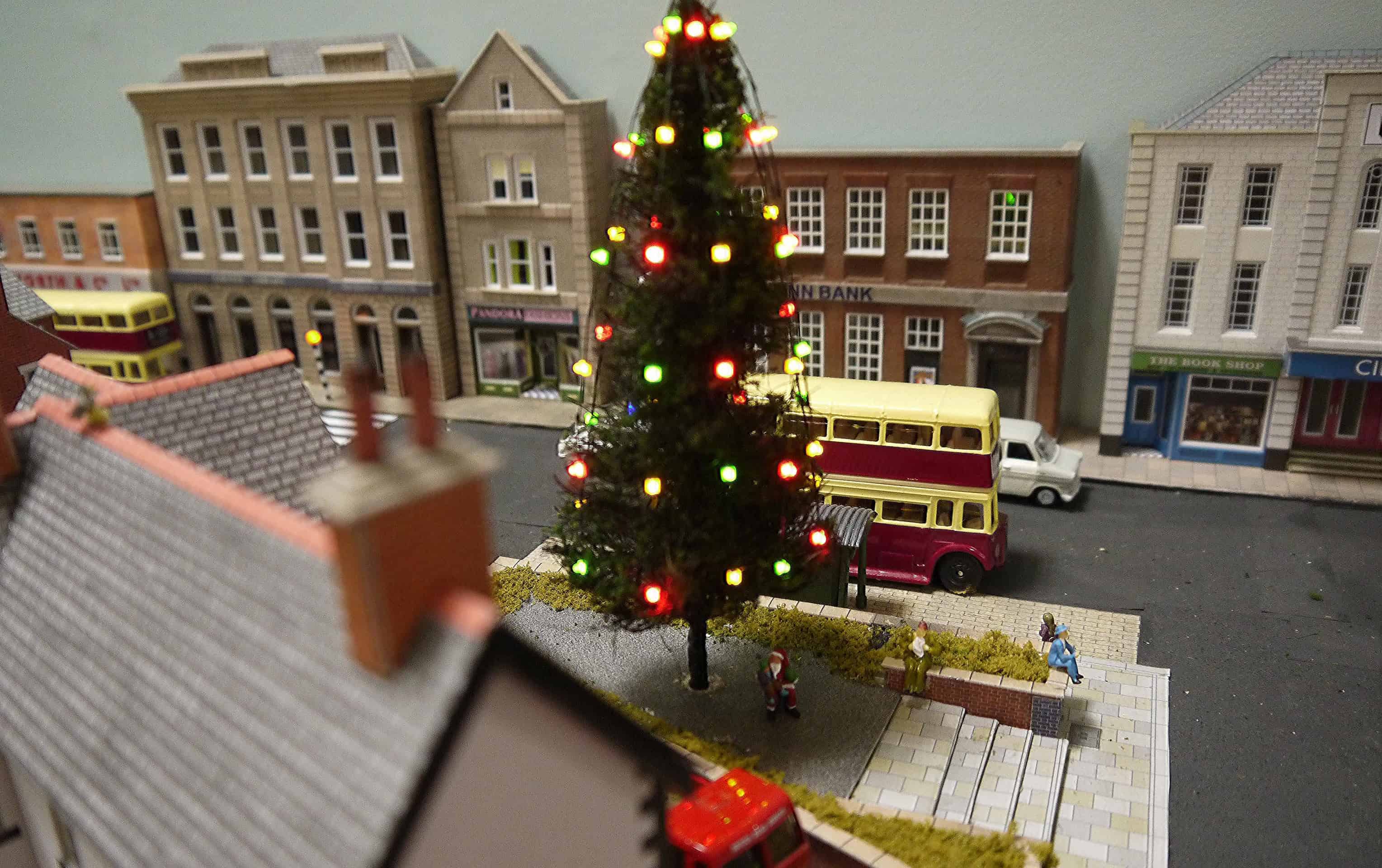 Steve Jordan, director of the Wonderful World of Trains & Planes, said: "We are launching the new taster sessions in October as a fun introduction for kids to railway modelling.
"They are light, one hour sessions where they can learn to make Christmas trees and if they really enjoy it, there is the opportunity to take on something more advanced in our main sessions set to return in November and December. All of the modelling classes are a fantastic opportunity to learn and develop the skills necessary to create your own intricate and detailed railway layout and we look forward to seeing more people at the sessions."
Also, this October Half Term is a new Peter's Railway zone, plus author Chris Vine will be at Wonderful World of Trains & Planes on Saturday 22nd October. Chris will be signing books as well as showcasing the latest in the Peter's Railway series, 'Rain, Steam and Speed' and 'Grandpa Goes Bananas'.
For more details visit www.wonderfulworldtrainsplanes.co.uk