RBSA Gallery Reopens Celebrating 20 Years in the JQ!
Reading Time: 2 minutes
The Royal Birmingham Society of Artists (RBSA) gallery will reopen on Tuesday 28th July with the RBSA Anniversary Exhibition, celebrating 20 years at their current location in the Jewellery Quarter. The exhibition draws together Collection Acquisitions from the last 20 years alongside artwork by current RBSA Members.
On display 28 July – 5 September.
The RBSA was established in 1814 with the Collection & Archive dating to the early 1800's. The Collection has grown significantly in the last 20 years. For this exhibition, a selection of 20-30 donated works will be placed alongside over 100 works by current members, together representing the development of artistic practice and collecting at the RBSA over the last two decades. The exhibition will be over two floors, in Galleries 1 & 2.
The RBSA Anniversary Exhibition will also be displayed online, on the RBSA Art Blog, bringing the experience of art and history to your home. Online viewers are encouraged to interact with the exhibition by sharing with friends or connecting with the RBSA on social media, cultivating the social experience of visiting an exhibition.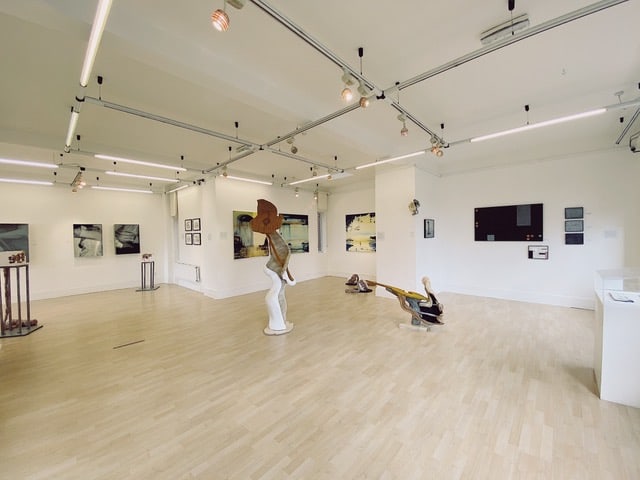 The gallery will be open with reduced opening hours: 10.30am – 5pm from Tuesday – Saturday. Admission is free.
The RBSA has implemented further hygiene and social distancing measures with advice from the UK Government, to maintain the safety of both visitors and staff.
With the exhibition galleries, The RBSA Gallery Shop will also open on 28 July featuring new lines of contemporary craft by UK designer-makers. You can find affordable prints and accessories, alongside unique jewellery and ceramics.
Pop in at 4 Brook Street, St Paul's, Birmingham, B3 1SA or visit their website to find out more.