Protecting the African Caribbean culture in the British Jewellery Trade: Black JQ Guild
Reading Time: 3 minutes
In this article, local jeweller Norma Jean Banton Murrain, talks about the newly launched "Black JQ Guild" working to better promote, celebrate and protect the African Caribbean community in the British Jewellery Trade.
---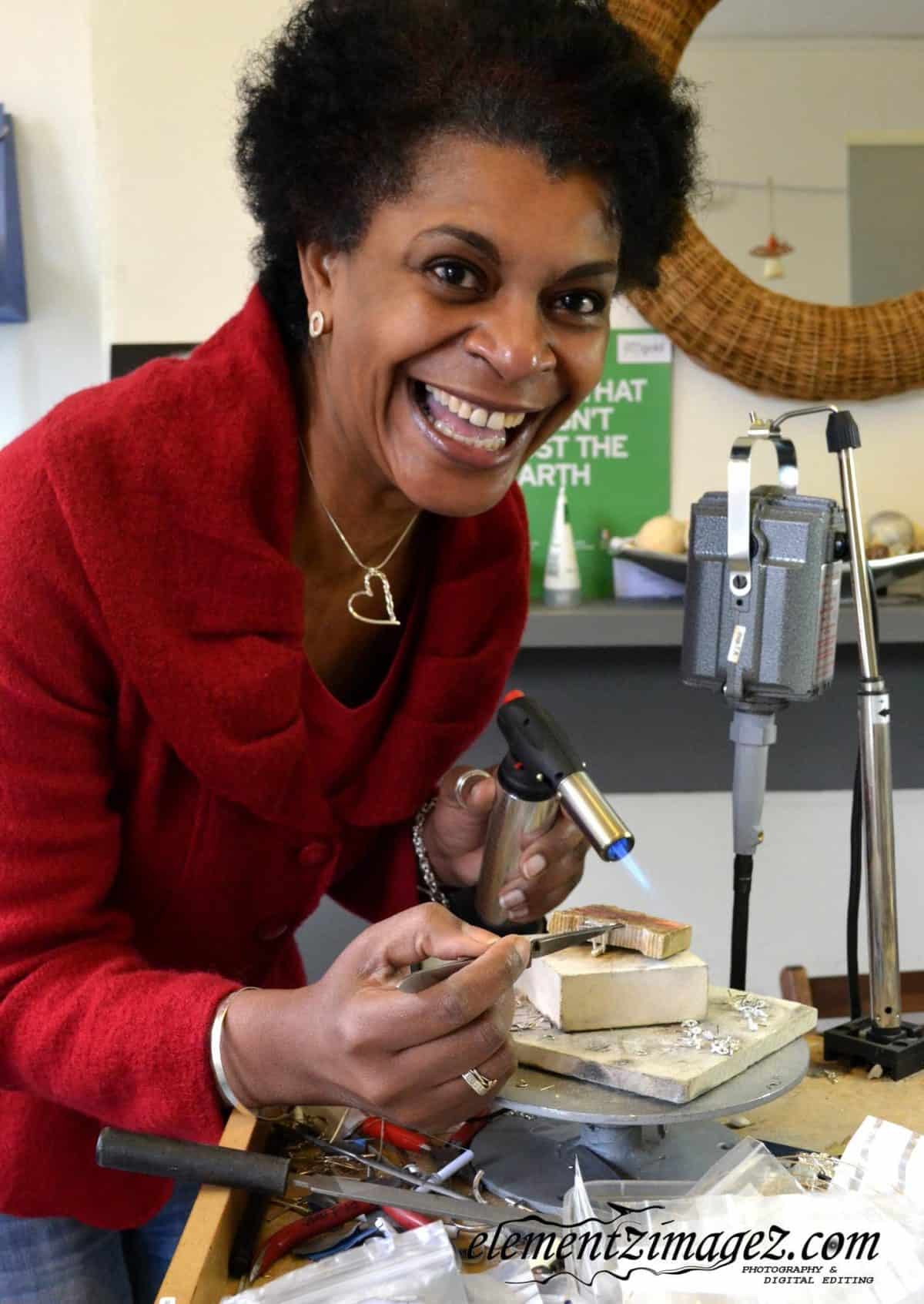 My name is Norma Jean Banton Murrain, I have been making jewellery since 2002 and have been based in Birmingham's Jewellery Quarter since 2004. The callous murder of George Floyd in America and the ensuing protests have highlighted the insidious practice of institutionalised racism in the U.K., including in the British Jewellery trade.
Kassandra Lauren Gordon, a black female jeweller from London, was the first to make the bold move of writing an open letter to the U.K. jewellery trade and initiated a 'black jewellers hardship fund' to offer much-needed support to black jewellers.
Feeling that much more needed to be done to address the issue, I started meeting with other black jewellers in Birmingham's JQ to discuss our personal experiences of racism and how we can better support each other.
The incidences of racism have shocked even me. One of our jewellers told of being arrested just walking down the street as police said that he fit the description of someone they were looking for regarding a crime in the area.
Our youngest jeweller, aged 20, told of being the only black youth in a class of middle-aged white women. "They were all nice enough" he said, "but they kept asking if they could touch my dreadlocks and making comments about my hair which made me feel uncomfortable so I dropped out, I just couldn't deal with them".
As a jewellery designer, I've been called names, ignored, overlooked, and refused credit. Whilst paying money to attend private jewellery schools there was always a reason why I was excluded from exhibitions. At one such school, whilst doing a chasing class using tar as pitch, the instructor told the class "when you think of the tar, just think of Norma: hot black stuff", everyone laughed. There were about 6 white women in the class and I was horrified that no one had the good sense to contradict him. When I complained to the school I wasn't supported so I dropped out, I never received a refund.
Other incidents of racism experienced by myself have included my website being hacked and pasted with anti-Christian and racist words and the workshop upstairs being broken into and vandalised with nazi symbols and anti-Christian slogans.
The Black JQ Guild
We therefore decided to form the Black JQ Guild to: 'Preserve, protect, celebrate, promote and pass on the rich legacy of African Caribbean culture in the British Jewellery Trade'. The Guild now boasts a combined total of over 200 years experience in the jewellery trade and also offers services such as polishing, gold plating, stone setting and CAD.
We would love to hear from black jewellers from all over the U.K. so we can help support each other.
In the interest of passing on our legacy and supporting the next generation of black master jewellers, we are developing a decolonised, culturally relevant creative academy. We hope to start with around 6 young people aged 18- 25 in October this year.
If you are a black jeweller who would like to be supported by our guild, it's completely free to join! We are currently meeting once a week in the Jewellery Quarter – you can either join us in person or via zoom. We want to celebrate you and see you thrive.
If you are someone who would like to offer support to our projects such as promotion, sponsorship, tools, mentoring or employment we would love to hear from you too. Please email: norma@silverfishjewellery.co.uk or call 0121 554 4575. We are also currently fundraising towards the Academy on GoFundMe.