New authentic Italian restaurant launches in the Jewellery Quarter
Reading Time: 2 minutes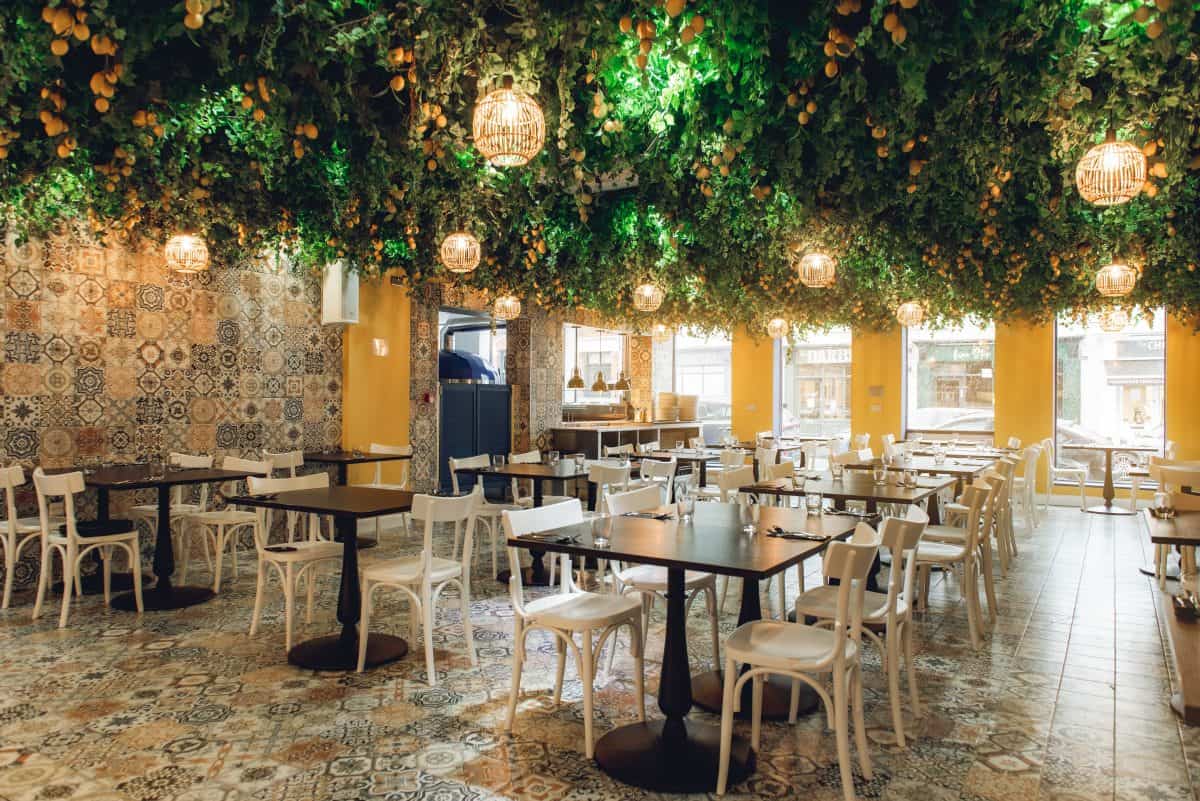 Paradiso, an authentic Italian Pizzeria and Pasta Trattoria, is opening the doors to its new restaurant in the Jewellery Quarter this month.
The restaurant will open to the public on Thursday 27th July at 9am. It will be the fourth Paradiso in the West Midlands, with other popular sites in Oldbury, Bromsgrove, and Hall Green.
The Amalfi-coast inspired menu features a feast of delicious, authentic Italian dishes, including antipasti starting from £4.50, featuring classic Bruschetta Pomodoro and Caprese Salad.
From the Italian ovens, diners can choose from a range of pizzas, including the 'Birmingham Star' — a truly luxurious treat with yellow tomato confit, grilled chicken and Italian beef pancetta, accompanied by fresh hot chillies, mozzarella and parmigiano, topped with homemade cream beetroot and 24 carat gold leaf.
For pasta-lovers, there's an abundance of choice, with everything from classic Carbonara to Italian favourite Olio Aglio.
The menus are built around regional, traditional recipes, which have been created using innovative cooking techniques to enhance the richness of the pizza and pasta.
The restaurant can seat 60 people, with our tiles and live plants giving you a Mediterranean feel where you can see the pizzaiolos making the authentic Italian food in the open kitchen.
Commenting on the launch, Paradiso Area Manager Salim Ahmed, says: "We are excited to join the Jewellery Quarter community. We can wait to serve up authentic Italian food to everyone, not forgetting our latest addition to the menu our BRUNCH menu!
"What also makes us unique is that we don't serve alcohol, as we want to provide a healthier and more mindful experience."
To celebrate the opening, there will be 25% off food during the first week (27th July-2nd August), followed by 15% off throughout the second week (3rd-9th August).
They'll also be hosting pop up sampling during opening week, for local businesses, residents and visitors in the Jewellery Quarter to enjoy some complimentary Italian cuisine.
The new restaurant has created 25 jobs in the area.
For more information, or to make a booking at Paradiso, please visit their website www.pizzeriaparadiso.co.uk and check out their Instagram @ParadisoUK