Meet the hair salon aiming to make sustainability sexy
Reading Time: 2 minutes
BLACC + BLOND, an innovative hair salon that has been unrivalled in the last year with its focus on creating positive change across diversity, inclusivity and purpose, has today announced its latest initiative, and its aim to be the most sustainable and eco-friendly salon in the UK.
Based on the edge of Birmingham's famous Jewellery Quarter, the salon, which already uses only 100% renewable energy now has a Climate Positive Workforce, with owner Anil Salhan pledging to offset the carbon emissions of his staff*. In addition, BLACC + BLOND will donate 10% of new client services fee to helping efforts to plant trees**  across the planet as part of its project titled "GREEN is the new BLACC".
The initiative officially launches on World Earth Day (April 22nd), but the store has already installed eco-friendly shower heads that reduce water wastage by 65% and stock numerous ethical product ranges products which they deem to be ethical, all the way down to the toilet paper which is made from bamboo.
GREEN is the new BLACC is the latest attempt for the salon to create as much positive change as possible. Throughout the past year as the nation was placed into lockdown, BLACC + BLOND innovated their service to offer virtual haircuts, with clients booking in from as far as California to have a consultation with owner Anil Salhan and his team. 100% of the proceeds from this were donated to two mental health charities.
Having also raised funds to help the fight against racism by raising money for Show Racism The Red Card, their next target is the environment, and their goal is to make sustainability sexy in the process.
Salhan said: "This last year has given us all lessons to learn. We've been forced to address our lives and I'm sure we can all agree that now is the time for positive change. So as a business owner, I believe we should take responsibility and use our platforms to lead the way.
"Hair salons were always a hot bed for wastage and COVID only amplified that. Obviously we adhered to Government guidelines, but the disposable nature didn't sit right with me. Which is why we now have biodegradable PPE equipment to keep our clients safe, but also to support our ethos and our efforts to be as sustainable as we can."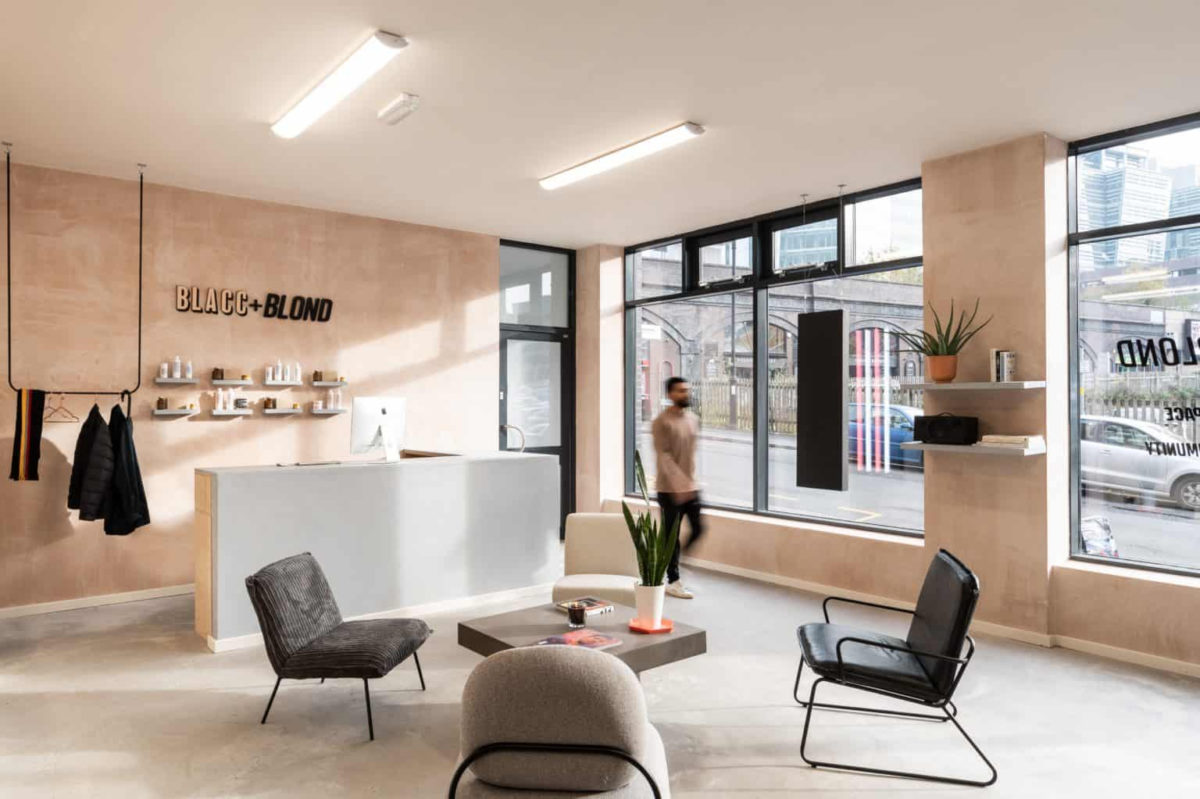 Opening its doors for the first time just months before the Coronavirus pandemic forced them to close again, BLACC + BLOND is already proving to be one of the most progressive, new voices within the hair industry and their latest pledge to offer clients a circular, sustainable experience is the latest example of using a brand and platform to make a difference.
To keep up-to-date with GREEN is the new BLACC, follow Anil and the team on Instagram @blaccandblond or visit https://www.blaccandblond.com for more information.