Local, Hand-Made Loveliness at Jewellery Quarter Modern Craft Market
Reading Time: 3 minutes
Treat your mum with local, handmade loveliness this Mother's Day from Quartermasters – the second of a quarterly modern craft market in the heart of the Jewellery Quarter at 1000 Trades.
Independent neighbourhood bar, 1000 Trades, Frederick Street, plays host to the second Quartermaster artisanal makers market with a dozen independent local businesses. Wanting to encourage people to shop local and handmade, local designer-makers are bringing micro businesses to life through this local, creative community-led, contemporary craft experience, which will take place on Saturday 4th March.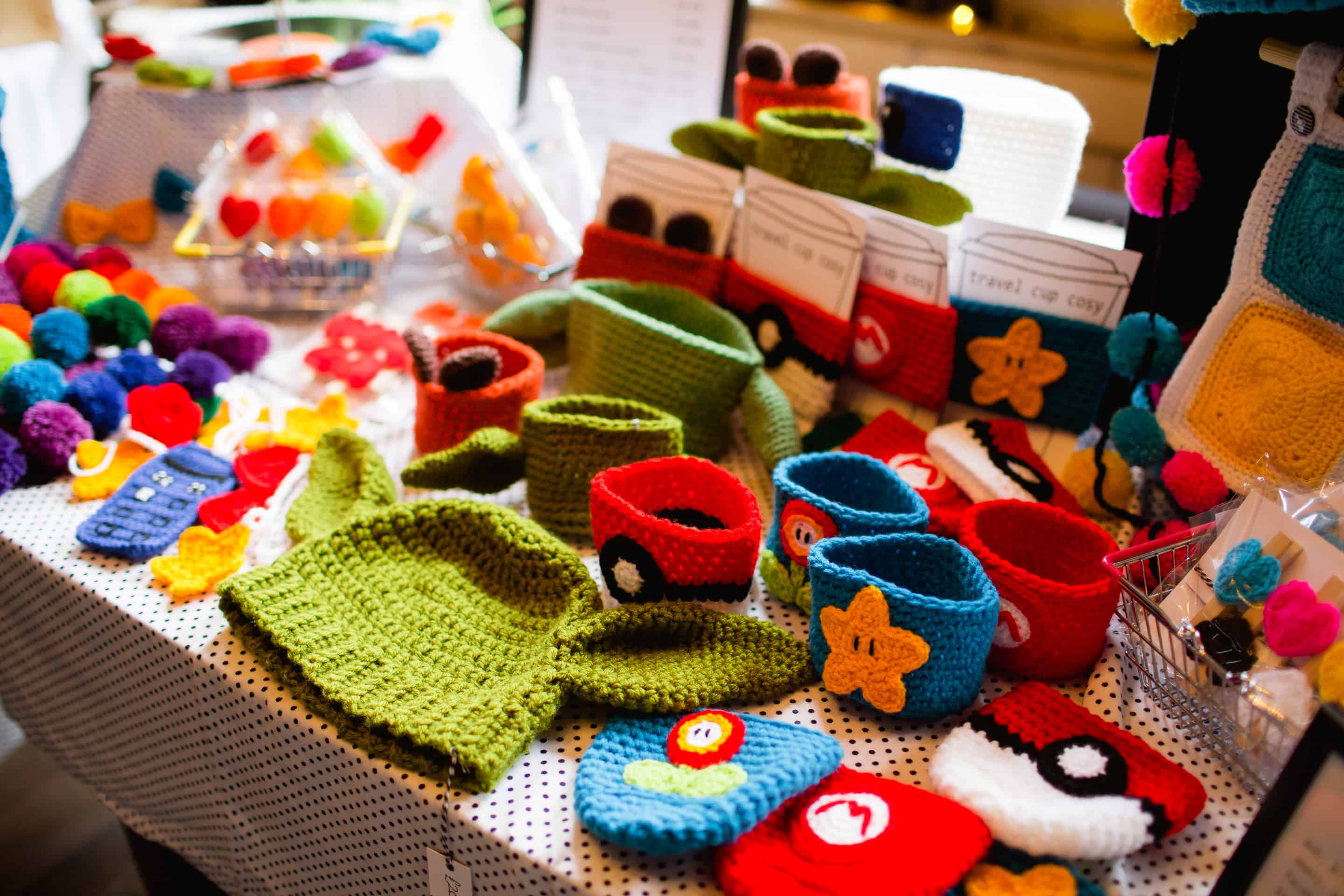 With a craft wine or beer in hand, you can peruse and purchase work by local makers from leather goods to letterpress cards, crocheted home accessories, ceramic bunting, prints and forever flowers. We're bringing local trades to life at 1000 Trades.
A small roster of curated makers and artisans will be enabling local people to buy direct and in person, discovering some of the people behind the closed doors of the Jewellery Quarter and beyond.
'As makers ourselves we wanted to create more opportunities for local artists to sell and showcase their work in the city for a contemporary shopping experience. Birmingham's savvy shoppers can support independent businesses by combining their love of good food, craft beers and handmade under one roof.' The Chief Quartermaster, Kirsty Hillyer of Frilly Industries, comments.
'For our second market, we've curated a list of makers that can offer something for you to treat yourself and your Mum, from flowers, to pin badges, contemporary ceramics, a nice new bag or wallet and not forgetting some unique cards to accompany the gifts'
Makers include:
Frilly Industries x KT Robbins Ceramics Pop-up – will be bringing their limited edition laser cut wooden flowers for a Frilly forever-flowers popup with handmade vases and bottles from local ceramicist KT Robbins
Tamsen Poole Ceramics – bringing ceramic jewellery and ceramic bunting
This Geek Love – pop culture crochet accessories and homewares
B18 Leather – hand painted leather goods
Anjuli McKenna– wanderlust, graphic and art deco travel prints
Holy o'Meara – fine art illustrative prints
Sarah & Maude – letterpressed cards and design
FeFiFo – cards and prints
Tahira Rafiq – minimalist, boho jewellery
Lynsey Luu – everything from pin badges to stationary and cute cat necklaces
Georgina jones and Alexander McCarthy will be bringing pop culture illustrations, pin badges and jewellery for the comic fans and Netflix consumers
Quartermasters Craft Market will take place in 1000 Trades, Frederick Street, between 11am and 5pm on 4th March 2017, you can join the event on Facebook here. To find out more about Quartermasters please click here. You can also follow them on Instagram, Twitter and Facebook.
Got a JQ story? Email us. For regular Jewellery Quarter News, Events & Offers sign up to our mailer for free. You can also follow the JQBID on Twitter, Facebook, Instagram and Linked In.