A look inside the Temple of Relief
Reading Time: 2 minutes
Whether for freight, commuters or tourists, the railway has been an important feature of the Jewellery Quarter for many years and continues to play a vital role in the success of the area.
The station features, the Grade II listed cast iron urinal known to locals as 'The Temple of Relief'. While no longer operational and locked, this a charming monument to victorian modesty is a popular picture for bloggers and heritage hounds along with its sister tucked into the arches on Livery Street.
Last week our JQBID Clean Team flanked by our Ambassadors paid a visit to this quirky relic to open it up and give it a bit of a clean.
As you can imagine, there was lots of rubbish and dead leaves had gathered over time in both the locked walkway and in the urinal itself.
So we set to work…
After filling two bags to the brim we were done!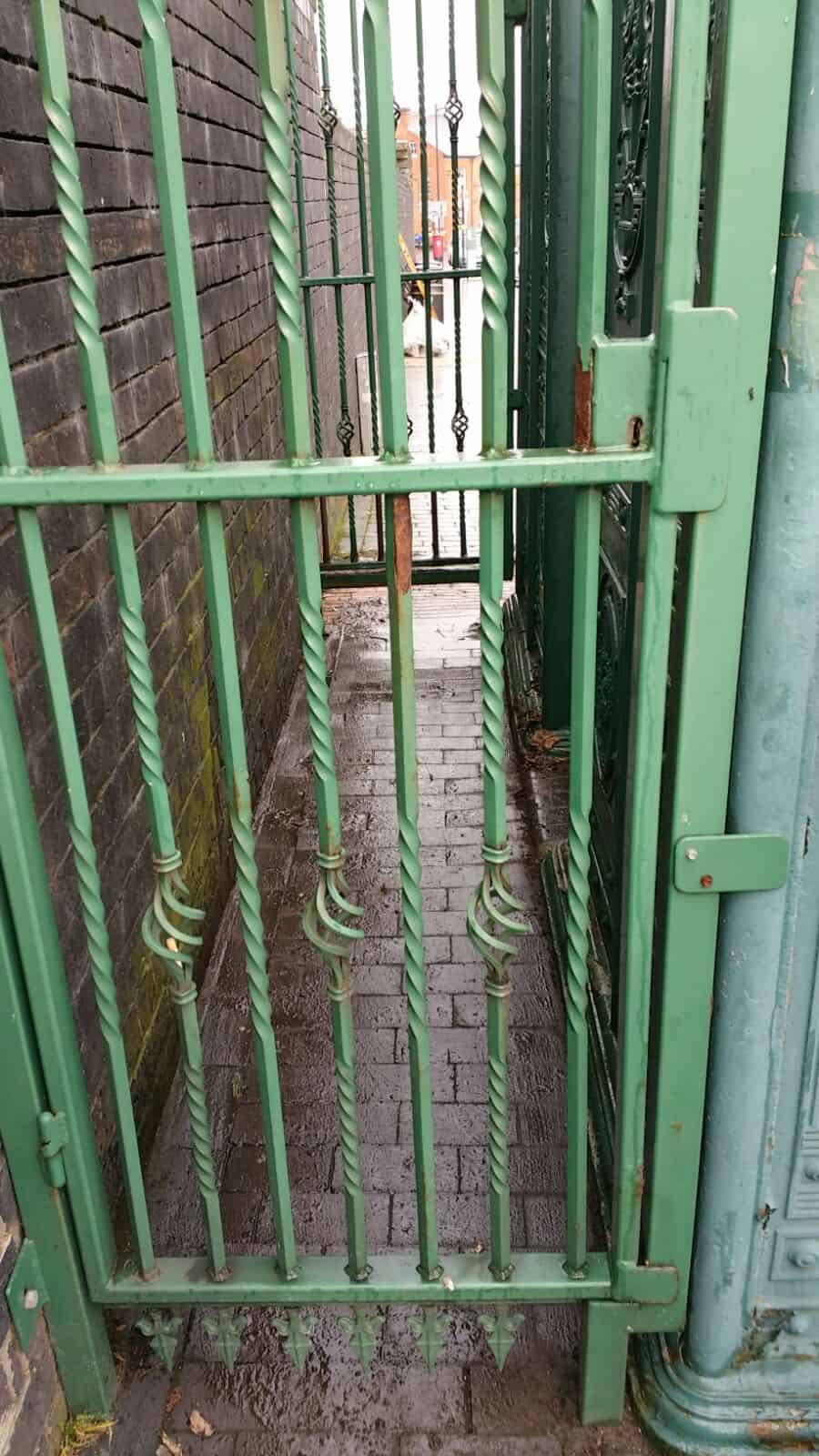 These "Temples of Relief" could once be found all across Birmingham and were exclusively male only. Fitting of Victorian disposition, these latrines were designed to appear unassuming, hiding their function behind the beautiful floral patterns which adorn their exteriors.
You can read more about our Clean Team by clicking here. You can also follow us on Twitter and Facebook or drop us an email with info@jqdt.org