The Jewellery Quarter Neighbourhood Plan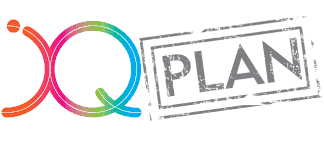 Welcome to the emerging Jewellery Quarter Neighbourhood Plan. Consultation on the draft plan has now been concluded and the next public stage is referendum - please follow us on Twitter (@jqplan) to keep in touch.
Project History
The Jewellery Quarter Neighbourhood Plan's vision is for the Jewellery Quarter to be a successful community of businesses and residents, with jewellery and designing/making at its heart. It will foster a creative approach to conservation whilst demanding the highest quality design for new development, and it will stimulate the vitality of the area by making it easier to get around and giving people areas on to stay.
This has been written by the community, for the community. It was initiated by the Jewellery Quarter Development Trust (JQDT) and has been proudly produced by the Jewellery Quarter community. Ordinary people who work, live and/or represent the Jewellery Quarter, have created and contributed to this Neighbourhood Plan with help from professionals across Birmingham and beyond.
Now that we have completed both consultation phases and passed the Examination, Birmingham City Council has issued the Information Statement. This formalises the final part of the journey which culminates in the dual Referendum on 13th July 2023. Between today and that date, all that is left to do is promote the vote, and ask you to vote YES!
PLEASE NOTE: There are two concurrent Referendum on the same date. One for JQ-registered businesses and one for residents; a simple majority YES vote in both groups is required to finalise this into the planning process.
The official place to get all of the information is the Birmingham City Council webpage, but here are some notable highlights:
The vote is physical turn-up event. Like when you vote in Local Elections (but without the postal vote element...). You will need to have VOTER ID (driver's licence, passport, or anything else on this official list) in order to cast your vote.
if you are a Resident, you must be on the Electoral Roll.
if you are a Business, you will be contacted by BCC and invited to register to vote.
The Jewellery Quarter Neighbourhood Plan
---
Design in the Jewellery Quarter
---
Birmingham City Council 'Regulation 16' consultation (now closed)
---