Jewellery Quarter Marketing & Creative Agency Fires Up New Café and Restaurant: KILN
Reading Time: 2 minutes
Back in late May, England welcomed the return of the hospitality industry and, with this reopening, came new arrivals. Leading marketing and creative advertising agency, Big Cat, helped one of these new arrivals at Midlands Arts Centre (MAC), launch their new café and restaurant, KILN, with a reach of over 17 million people.
Since 2018, MAC has undergone a widespread redevelopment project, Making MAC More, which has seen a £1.17m investment. During MAC's closure last year, their café and restaurant was fully refurbished, thanks to local companies, such as Birmingham-based 2G Design & Build.
Big Cat stepped in during KILN's pre-launch period, to create a buzz for this new café and restaurant, the latter of which promises guests a relaxing dining space, focused on creativity, comfort and accessibility, after the challenges of last year.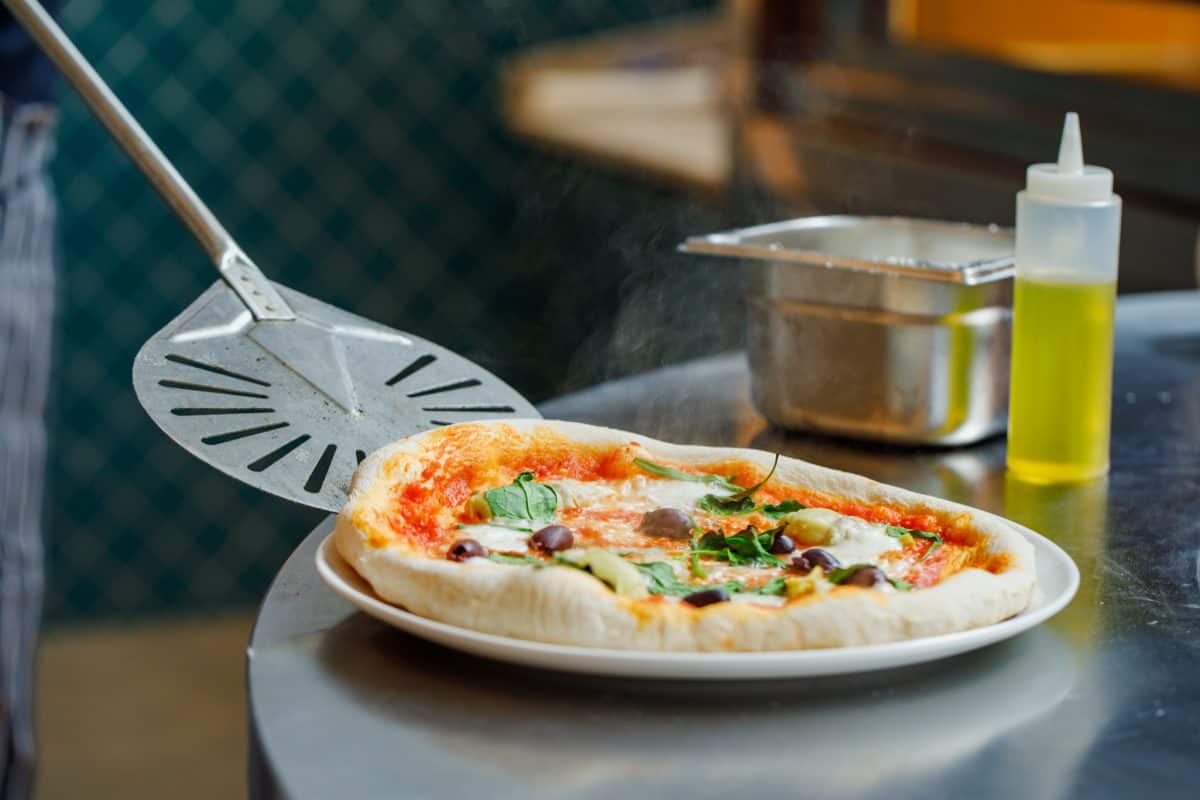 The marketing agency innovated novel offerings for KILN, including the Picasso Pizza. The Picasso Pizza capitalises on one of the brand's USPs (i.e. KILN's pizza oven) and creates an idea which not only leaves consumers hungry for more but provides a fun-filled activity that the whole family can enjoy together in crafting and consuming their own pizzas. Over 200 Picasso Pizzas were sold in the opening month alone and is a favourite amongst the local community.
Deborah Kermode, MAC's Art Director, commented:
Our partnership with Big Cat has been exceptionally positive – their campaign to introduce our new café and restaurant KILN to our local community was expertly delivered and with huge success.

Their pitch was inventive and innovative – we've taken on board a number of their ideas, including Picasso Pizzas for our young art explorers and a Pizza Box decorating competition for teens. We are proud to collaborate with this fabulous Birmingham-based organisation that has really captured the heart of MAC in their campaign.
Big Cat has recently undergone a rebrand themselves, focussing on behavioural science as the core of all of their marketing campaigns.
Anthony Tattum, Big Cat's Founder & CEO, said:
We put behavioural science at the forefront of all of our campaigns to understand our client's consumers in greater depth. For KILN, we used social proof to help create buzz and encourage the popularity of Picasso Pizzas and the Pizza Box decorating competition.

MAC has been a mainstay of my culture fix for well over a decade, and an institution we are proud to have helped launch after last year.
Big Cat hosts behavioural science workshops for brands, which can be applied to strategy, creative, branding, PR, social media and digital / direct-to-consumer channels. Big Cat is on a mission to help brands get to the humanity behind the business problem and ultimately improve marketing effectiveness.
For more information on Big Cat and their workshops, visit: https://bigcatagency.com/behavioural-science/