Hockley Mint welcomes Fairtrade gold miners to Birmingham
Reading Time: 2 minutes
Award-winning fine and bridal jewellery manufacturer Hockley Mint welcomed Peruvian Fairtrade gold miners to its factory in Birmingham's Jewellery Quarter earlier this month, producing a video of the visit that it will use to promote Fairtrade gold on its website and across social media platforms.
Peruvian Fairtrade gold campaigner Dajhanna Zarate, who is the daughter of a gold miner in Sotrami, was accompanied by Macdesa miner Roger Arcos Ponte on the visit to Birmingham. The two guests were in the UK as part of a wider Fairtrade gold campaign with the Fairtrade Foundation, and were invited to Hockley Mint to see finished jewellery made from the gold mined in their communities.
Arcos Ponte said of the visit: "Seeing these pieces finished means that we have fulfilled our goal because we as shareholders and miners didn't know what happens to the gold we produce. Now I'm going to go back and tell them what I have seen and that we should be very proud of what we do."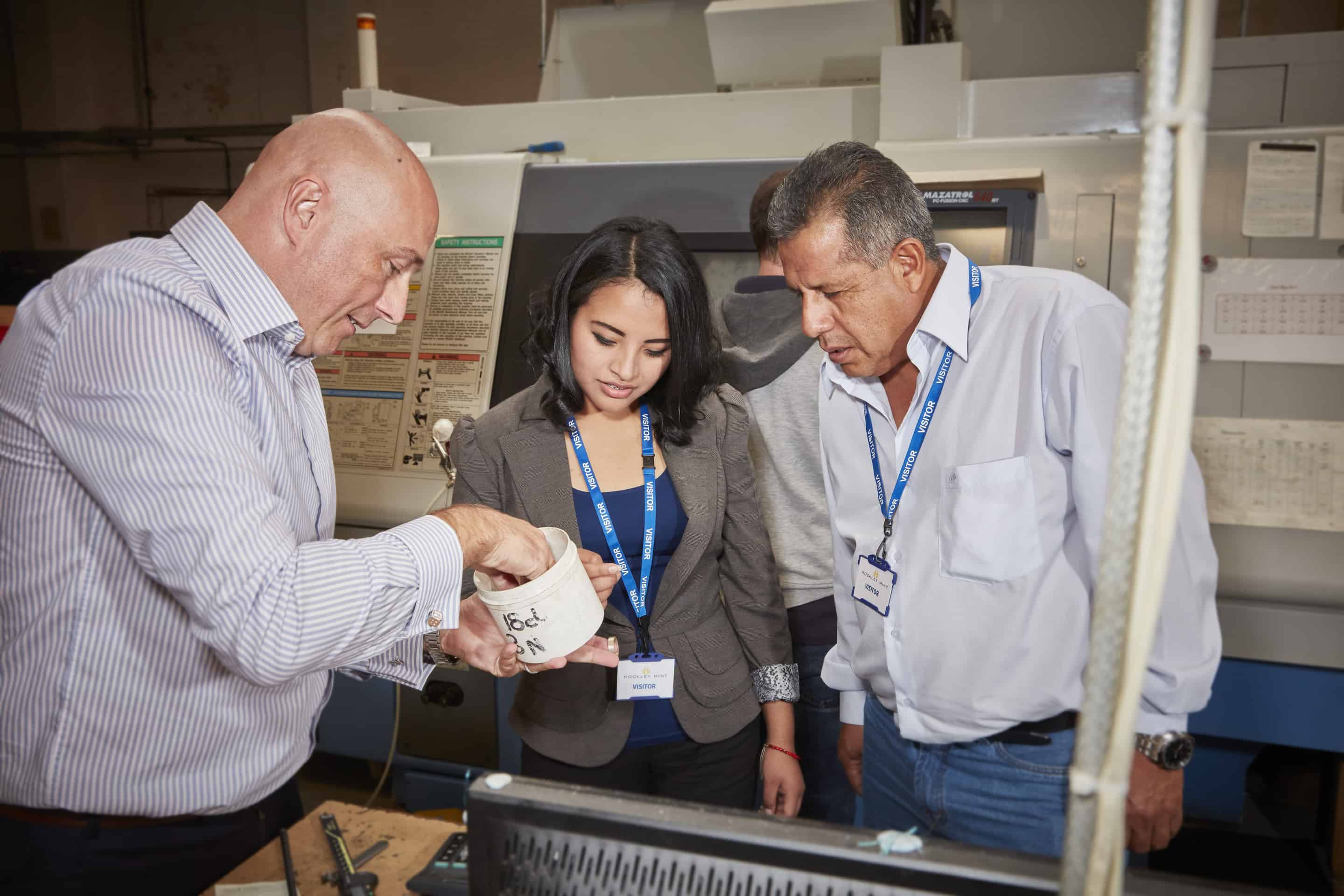 Hockley Mint has been at the forefront of promoting the use of Fairtrade gold in the jewellery industry, having introduced it to its own products five years ago. Hockley Mint's managing director Gary Wroe is a passionate advocate and supporter of Fairtrade and is regularly invited to speak on the topic at industry events.
Wroe, who visited a Fairtrade gold mine in Tanzania in 2015, said: "I've seen first-hand the difference that Fairtrade premiums can make to local mining communities. Fairtrade gold is produced fairly and transparently and any supply issues around Fairtrade gold have now been overcome, so there is no reason not to be involved. However, the trade still has a long way to go to be educated about how it can work for them, so we will continue to help push their message whenever we can."
Hockley Mint's Arctic Circle jewellery collection, which features traceable Canadian diamonds set in Fairtrade gold, was awarded Ethical Jewellery Business of the Year at the UK Jewellery Awards 2016, while Hockley Mint also won Bridal Collection of the Year, praised for the breadth and quality of its collection.
Hockley Mint will promote a video of the visit on its website and via social media to further raise awareness of Fairtrade gold both within the jewellery trade and with end consumers. You can view the video below.
Fairtrade Gold and Hockley Mint from Coneyl Jay on Vimeo.
Got a JQ story? Email us. For regular Jewellery Quarter News, Events & Offers sign up to our mailer for free. You can also follow the JQBID on Twitter, Facebook, Instagram and Linked In.