Gold standard for Birmingham-based global training business
Reading Time: 2 minutes
A Birmingham-based global training company has been awarded one of the highest accolades for people management.
OTD, which is headquartered in Ludgate Hill in the Jewellery Quarter, has been recognised with a prestigious We invest in people, gold accreditation by Investors in People.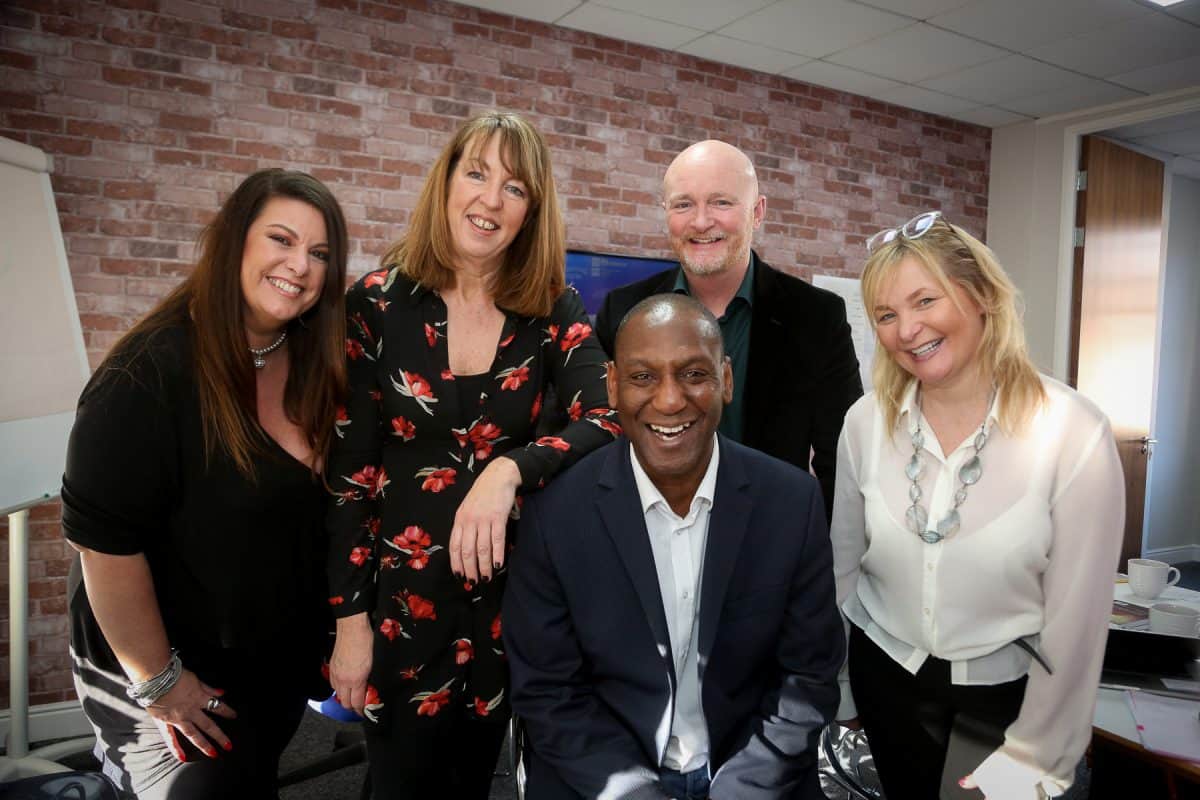 The award places OTD in the leading 20 organisations in the UK and the top 17% of more than 50,000 accredited organisations to have achieved Gold worldwide.
OTD secured the award following a rigorous assessment process which looked at a range of criteria based on areas including leadership and management, values and behaviours, and business culture.
Assessors praised the training company for its approachable and supportive leadership style, clear employee objectives, innovative use of technology and a very effective wellbeing structure which is regularly reviewed and communicated.
OTD has developed a reputation for designing and delivering life-changing leadership and development coaching programmes.
The company delivers virtual and face-to-face workshops on behalf of blue-chip companies including Under Armour, Samsung, Bayer and Allergan. It employs a core team of 12 people in Birmingham with more than 110 business coaches operating globally.
OTD will now be entered for a UK Employer of the Year award at the Investors in People Awards in November 2021.
Rebecca Farnworth, head of operations OTD, said: "We believe that the success of our business begins and ends with people. Our core values are all about inspiring people and creating a great environment to work in, whether that's through supporting the health and wellbeing of employees or providing ongoing learning and development opportunities. The fact that this accreditation has been received during a global pandemic, where our team has had to adjust to operating and delivering remotely, is even more satisfying."
Paul Devoy, CEO of Investors in People, said: "We'd like to congratulate OTD. Gold accreditation on We invest in people is a fantastic effort for any organisation, and places OTD in fine company with a host of organisations that understand the value of people."
We invest in people accreditation which has been developed and refined over nearly 30 years to help companies, leaders and employees work together to create better, more productive workplaces.
Gold level accreditation is awarded by Investors in People to organisations that have got the right policies and practices in place but more than that, it means everyone – from CEO to apprentice takes ownership for making them come to life.
The accreditation is recognised in 66 countries around the world, making it the global benchmark when it comes to people management.