Cordia Blackswan announces new name for headquarters
Reading Time: 2 minutes
Birmingham-based developer, Cordia Blackswan has revealed the name of their HQ on 22a Great Hampton Street in the city's Jewellery Quarter as The Bank. 
Formerly home to a Lloyds Bank, the building is being converted into a range of offices, with Cordia Blackswan taking space on the first floor for its own headquarters.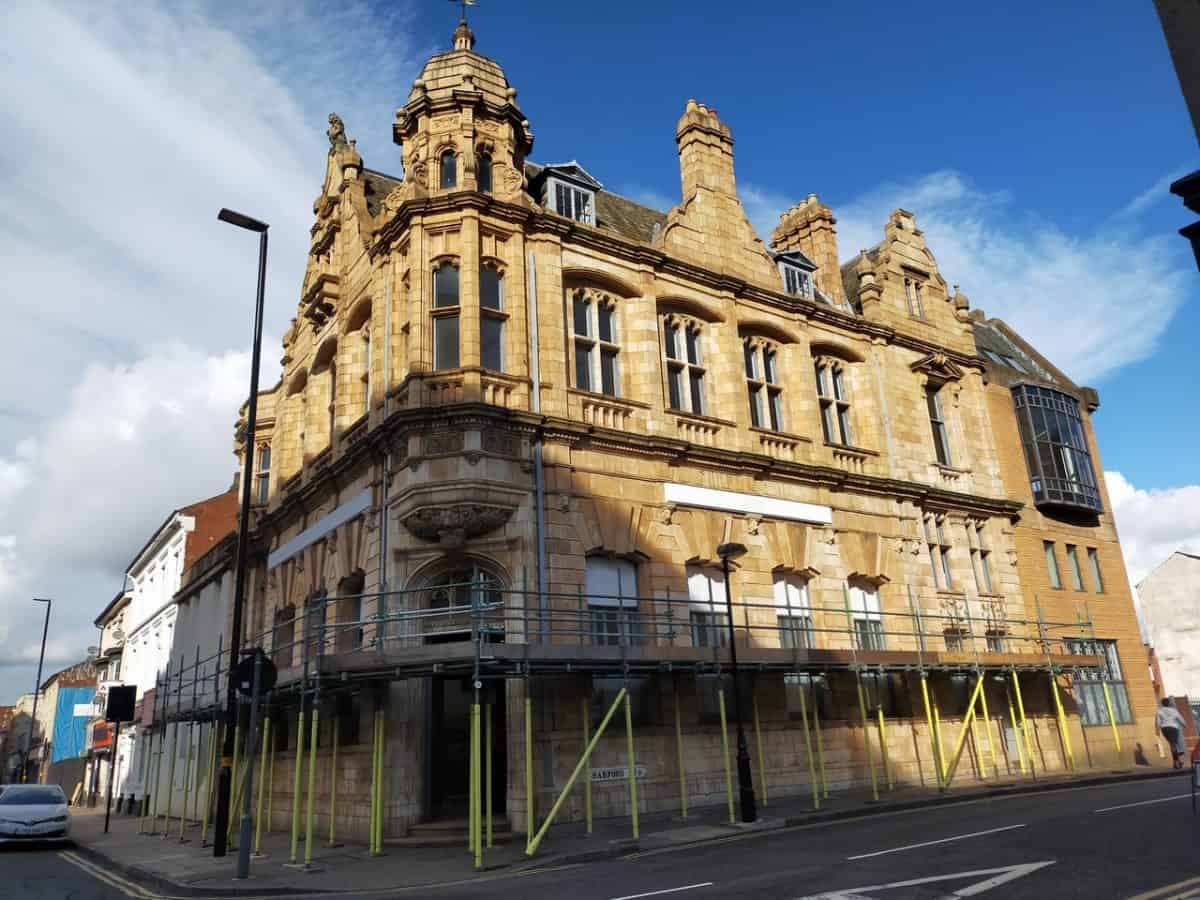 Alongside the office space, the 15,000 sq ft building will feature cafes for the local community to utilise, and Cordia Blackswan also intends to fully refurbish the basement vault into a music venue as part of the renovation
To launch the project, the Birmingham-based property developer held a competition to pick a name for the refurbished building, encouraging local people, community organisations and businesses to participate. Participants were asked to comment on their favourite name from a shortlist published across the company's social media channels and were entered into a prize draw with a chance of winning £100.
Following a significant number of entries across their social media channels, the developer has revealed the site will be named The Bank, paying homage to the building's history.
Cordia Blackswan takes pride in its placemaking-led ethos, positioning the community at the heart of its approach to development. The involvement of local people in the naming process ensures that they become a part of the legacy of the Jewellery Quarter, preserving and celebrating its heritage.
When undergoing restorations at The Bank, the team recently discovered beautiful original tiles underneath the current concrete flooring, thought to date back to the 1880's. As part of their ethos to retain key historical features, the team will restore and retain the brightly coloured titles in the space, which will soon be transformed into a ground floor café.
Marcus Hawley, Managing Director of Cordia Blackswan, said:
Given the fantastic history of this building and the Jewellery Quarter more broadly, we felt that 22A didn't properly convey the kind of place that we image this building to be in the future.

We are therefore pleased to unveil The Bank as the new name and send many congratulations to our competition winner, Kook Kamil, and thanks to everyone who took part. We want The Bank to be a hub for the community, so it was only right that we asked the community to share their thoughts and be a part of this process.

We are pleased to showcase our vision for this fantastic Grade II listed building with many historic features that we plan to protect in this characterful development. Retaining the heritage of the Jewellery Quarter is a key priority for us, as well as looking beyond the borders of our sites to involve the local community.
Work will begin on The Bank in October 2021 and will be completed in early 2022.
For more information, visit www.cordiablackswan.co.uk.