A New Concept Jewellery Store Opens in the Jewellery Quarter
Reading Time: 2 minutes
Jewellery Quarter Diamonds has launched in Birmingham's historical Jewellery Quarter. Specialising in bespoke diamond designs, the store offers a premium jewellery service, in a relaxed and welcoming environment. With in house designers, goldsmiths and diamond experts, they'll help you to 'craft your forever'. A concept that involves clients in designing their dream jewellery.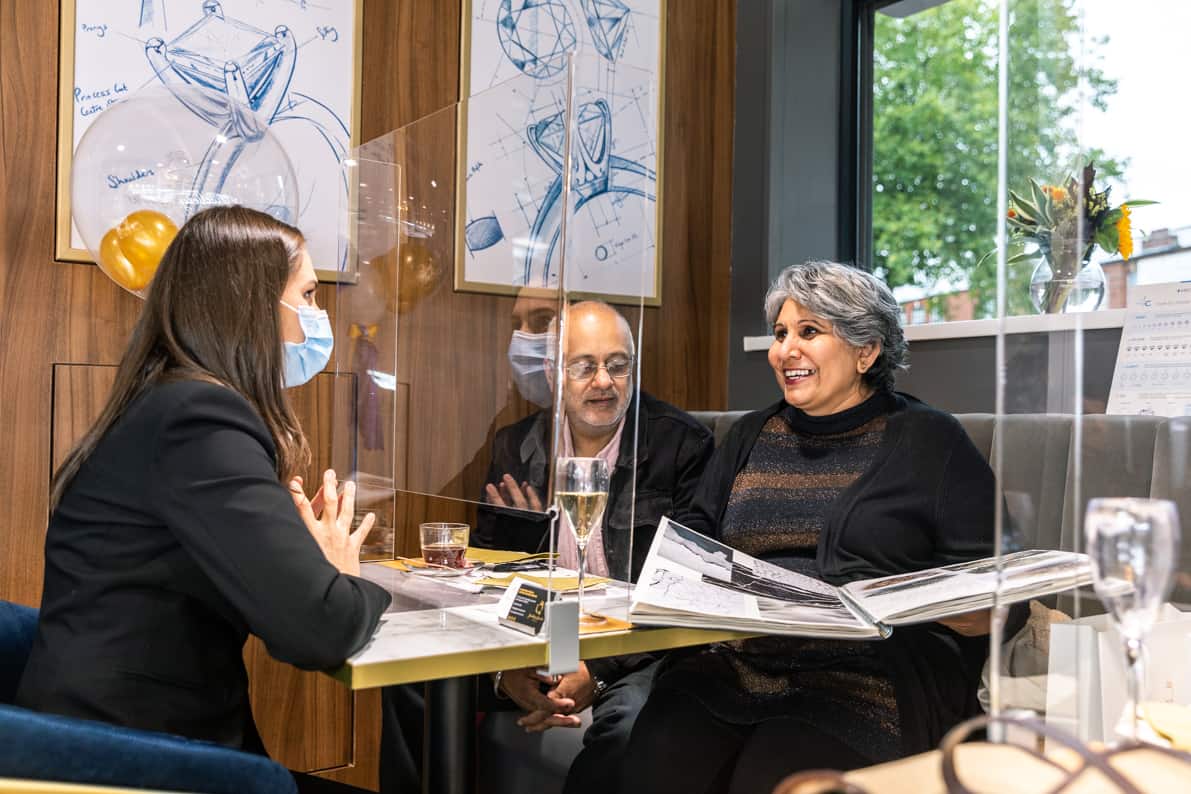 On September 30th the store hosted multiple socially distanced launch events, following a two-week soft launch period. Welcoming a small mix of press and local businesses, Councillor Sybil Spence (former Mayor of Birmingham) and Councillor Chaman Lal were invited to cut the ribbon. The team guided guests through their bespoke design process and showed off the newly refurbished Art Deco-inspired interiors.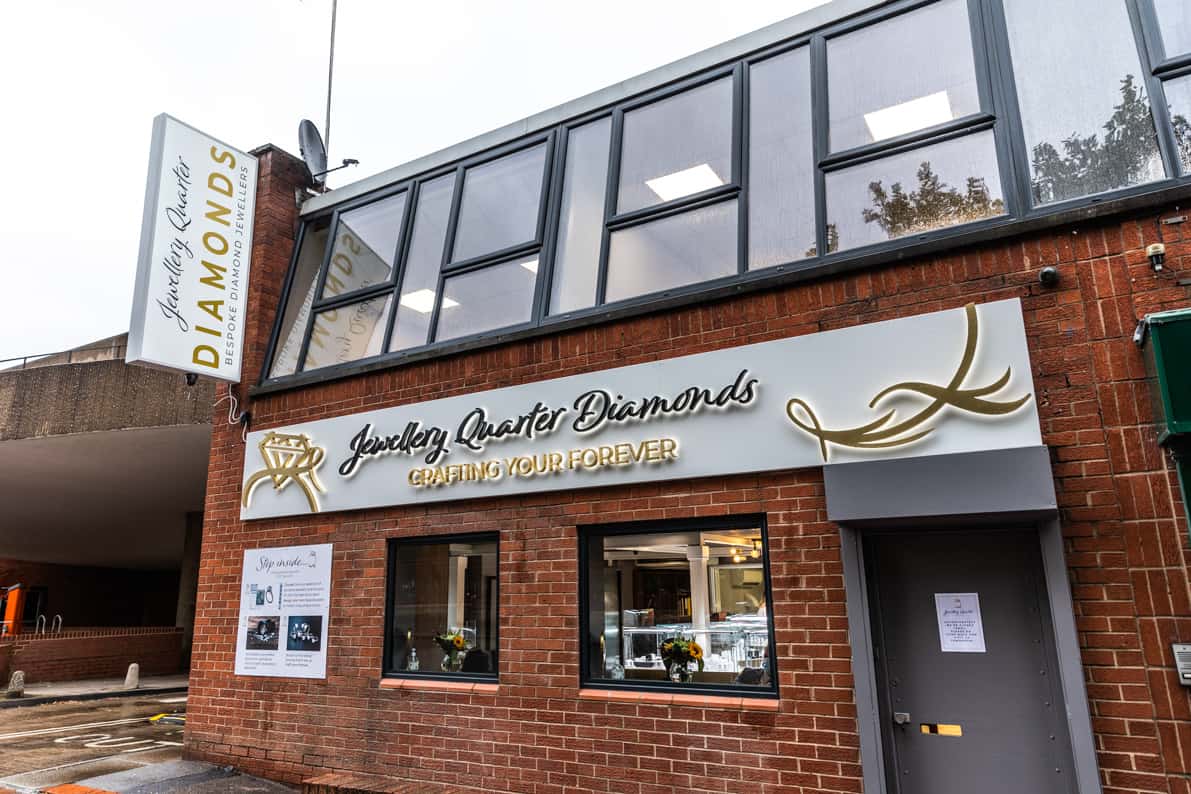 The sessions also welcomed Midlands-based musician Alice Kubë for enjoyable entertainment throughout. Bite-sized canapes from Saint Pauls House were served, and guests all left with a small gift from the store and products or promotions from local businesses such as Cake Quarter, Lily Jones Flowers and Chocolate Quarter.
Sonny, the owner, said:
'We're delighted to have finally opened our new concept store. We've overcome great challenges along the way, but I can't thank all involved enough. Being in a position to hire 7 talented employees in the current economic climate feels great and we hope to grow this number as time goes on. Upon launching, we also knew we wanted to support as many local businesses during this trialling time as possible. We reached out to our Jewellery Quarter neighbours to source everything needed for the date and promoted their services in our gift bags.'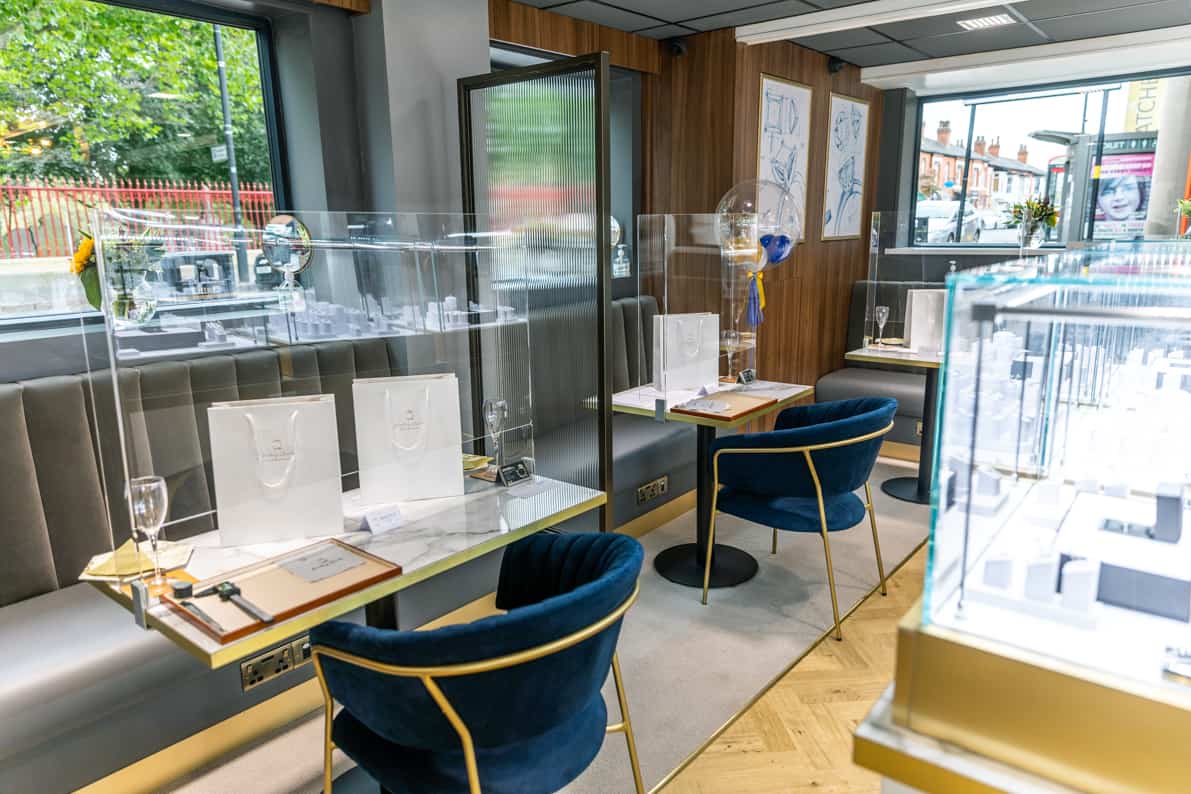 A complete refurbishment has transitioned an outdated store into something modern, luxurious and unique – a great improvement to the Vyse Street location. The open space welcomes guests to walk around the store, removing the traditional 'behind the counter' sales format – immersing the client in a fully customisable and bespoke journey. Sat behind a large window at the back of the store, skilled craftsmen are busy producing beautiful designs – allowing the customer to be part of the realisation of their jewellery masterpiece. Due to the global pandemic, architect and interior design plans were developed to include a customer handwash room and stylish glass screens to separate tables from one another. The team also raised £250 for Parkinson's UK by raffling a pair of diamond earrings to guests.
The shop is located at 112 Vyse Street, B18 6LP and the opening hours are 10 am-4:30 pm Monday-Saturday, 11 am-4 pm Sunday. Find out more on their website.