A Day in the Life of a JQBID Ambassador
Reading Time: 2 minutes
In this blog post we ask JQBID Ambassador Matthew Crawley-Alexander to describe his typical working day – a tough task as no two days are the same!
---
Meet JQBID Ambassador Matthew Crawley-Alexander
As a JQBID Ambassador what are your main responsibilities? 
The role is really varied – no two days are the same and that's what makes it great!
In the mornings I'll start the day by catching up on emails and seeing if anyone in the office has any specific tasks for me that day, such as distributing event posters or the JQ Life magazine or meeting with new businesses in the area. On my way to meetings or tasks, I might have to stop and help visitors find their way to a museum or shop. I find it's really handy to have our literature like the Visitor Guide or JQ Life magazine on hand to give out to people. On rainy days I even carry umbrellas to hand out for free! Local business owners will often flag me down while I'm out to ask me about upcoming events in the area or to report a problem like fly-tipping.
Any issues like fly-tipping, graffiti, or potholes we report to the authorities and ask them to attend. We will also report anyone that's sleeping rough to the Street Intervention Team so they can come out and offer support to those who need it.
Where might you stop for lunch?
There are so many great places to eat in the Quarter, but some of my favourites for lunch include Salcooks and Deli Heaven.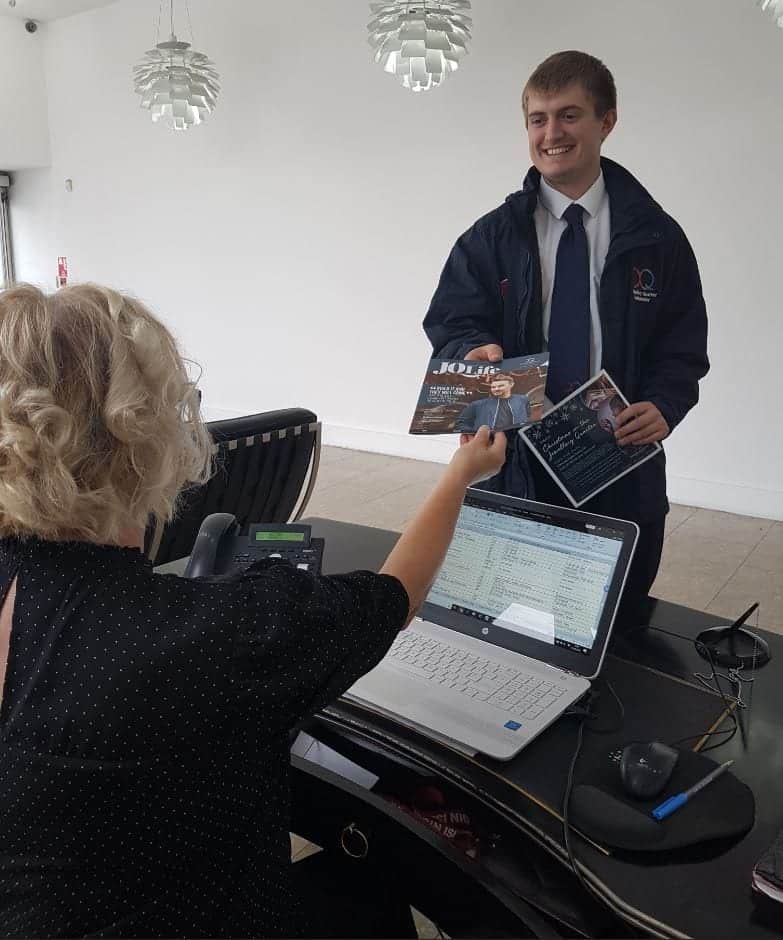 What's your most memorable moment in the job?
Working at the Christmas Lights Switch-On last year! Seeing the whole JQ community come out and celebrate the festive season together was a really lovely feeling. And the fireworks at the end of the night were spectacular.
What would be the worst part of the role?
Most people would say the rain as I work outside for most of the day, but I actually love working in the rain, so for me I would have to say it's working in cold temperatures or when it gets too hot in the summer. I can handle the wind and rain but working outside on a hot sunny day can be really tiring.
What's the best part of being an Ambassador?
Meeting all the varied people who work in – or own businesses – in the Jewellery Quarter. It's great to have a job where I get to interact with so many different people on a daily basis.