Leading agency IE Brand & Digital invests in Jewellery Quarter
Reading Time: 2 minutes
Birmingham-based agency IE Brand & Digital today opened a sustainable new studio in the Jewellery Quarter. The brand and digital agency for charity, health and education has moved to new office space in the Kettleworks development on Pope Street.
Ollie Leggett, IE's Founder and Managing Director, has purchased the property for the exclusive use of the agency. The studio represents a significant long-term investment in the agency and its people, with the bespoke interior fit-out 'built to last'.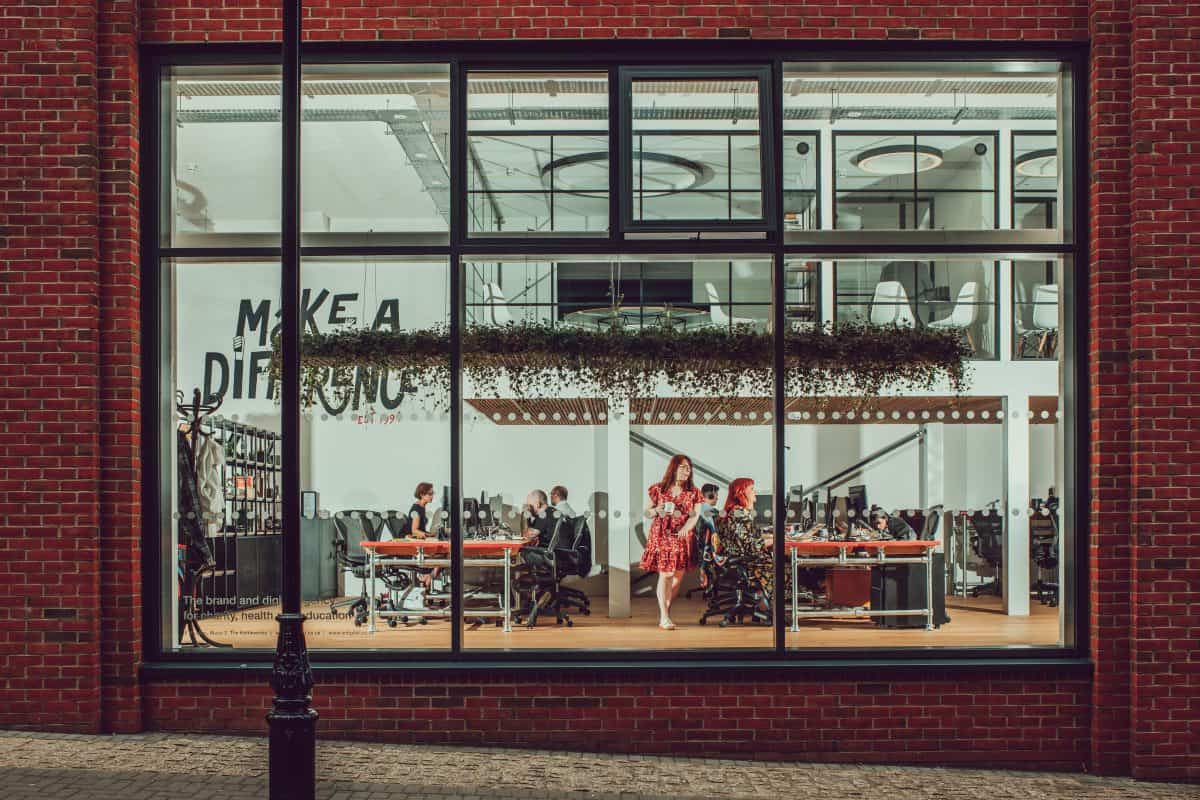 Ollie Leggett commented:
We're a values-driven business, like the charity, health and education clients we serve. The new studio will enable us to offer our clients a better experience for creative collaboration with our award-winning team, all under one eco-friendly roof.
Sustainable, eco-friendly premises
Plans for the new studio have focused on sustainability, as part of an ongoing effort to balance purpose with profit. IE will minimise its carbon footprint and environmental impact by using only renewable sources for its electricity. Other features include carbon-neutral carpet, oodles of insulation, LED only lighting, and acoustic felt panels made from recycled plastic bottles. The premises also include bike storage and a shower to encourage staff to walk, run or cycle into work.
The Kettleworks site is part of a key regeneration area and reuses the original superstructure of the factory it replaces. The IE studio occupies 1,600 square feet on the ground floor, with an additional 600 square feet mezzanine. The main workspace re-uses IE's desks from their previous premises, which are made from reclaimed scaffolding materials. There are also three standing workstations to offer more choice and comfort for the team.
Inspiring, collaborative working environment
The new studio is a beautiful and inspiring environment for creative collaboration between IE's staff, their clients and creative partners. Having worked from home since the start of the Covid-19 pandemic, IE plans to adopt a flexible, hybrid-working approach. Staff will have the option to work from home up to four days per week.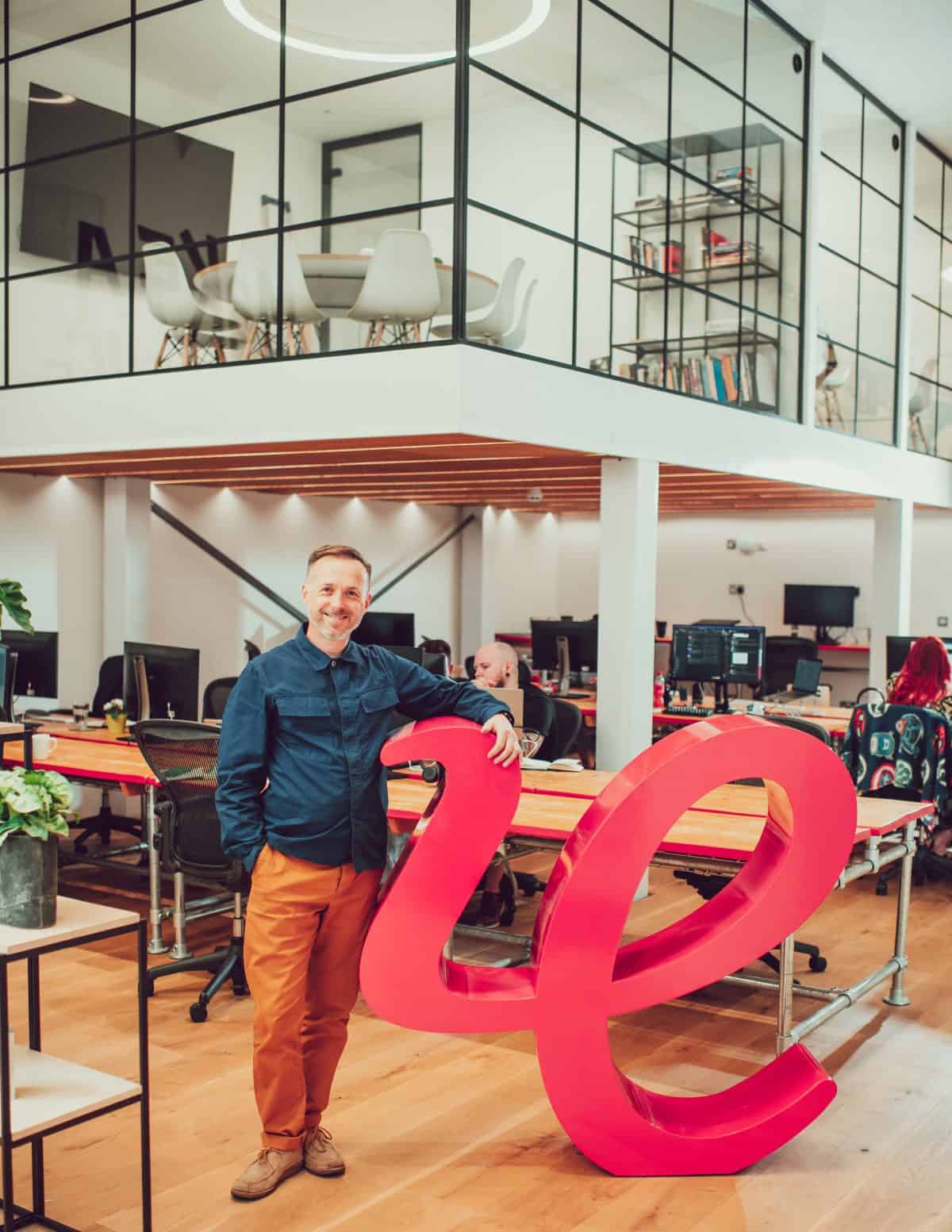 Ollie explained:
We're confident this improved studio environment will make us even more attractive as an employer. That means we can continue to support our clients with the industry's very best Consultants, Creatives, Web Developers, and Project Managers.

Staff will have the flexibility of hybrid working. However, we hope the new studio will encourage the team to embrace being back in the city and rediscover the benefits of face-to-face collaboration.