Yellow Friday is coming to the Quarter
Reading Time: 2 minutes
It may feel like the depths of winter but the mood at Children's Liver Disease Foundation (CLDF) is most definitely sunshiny and yellow as we have just over two weeks to go to Big Yellow Friday, our national awareness and fundraising day.
Based in Birmingham city centre, CLDF is the only UK charity dedicated to fighting all forms of childhood liver disease. They do this by providing information, emotional support to young people and their families, funds for research and a voice for all affected. And as they rely entirely on voluntary donations, Big Yellow Friday is an important day in their calendar
Friday, March 3rd will be the 10th annual Big Yellow Friday with organisers determined to raise £90,000 to add to the £664,000, which the event has raised to date. Companies all around the country will be taking part in yellow themed activities from static bike rides to bake sales or simply wearing that loud jumper to work! Amongst those companies planning to take part this year are the Jewellery Quarter based marketing and PR company, Big Cat Group.
"CLDF is a local charity, dedicated to fighting childhood liver disease, so Big Cat are delighted to support  Big Yellow Friday," says Senior Account Manager, Oliver Richards. "There are all sorts of fun ways to help fundraise. Last year we hosted our very own 'bake-off' and even decorated our office yellow for a week. This year everyone in the agency is looking forward to pledging their support again and eating (even more) cake!"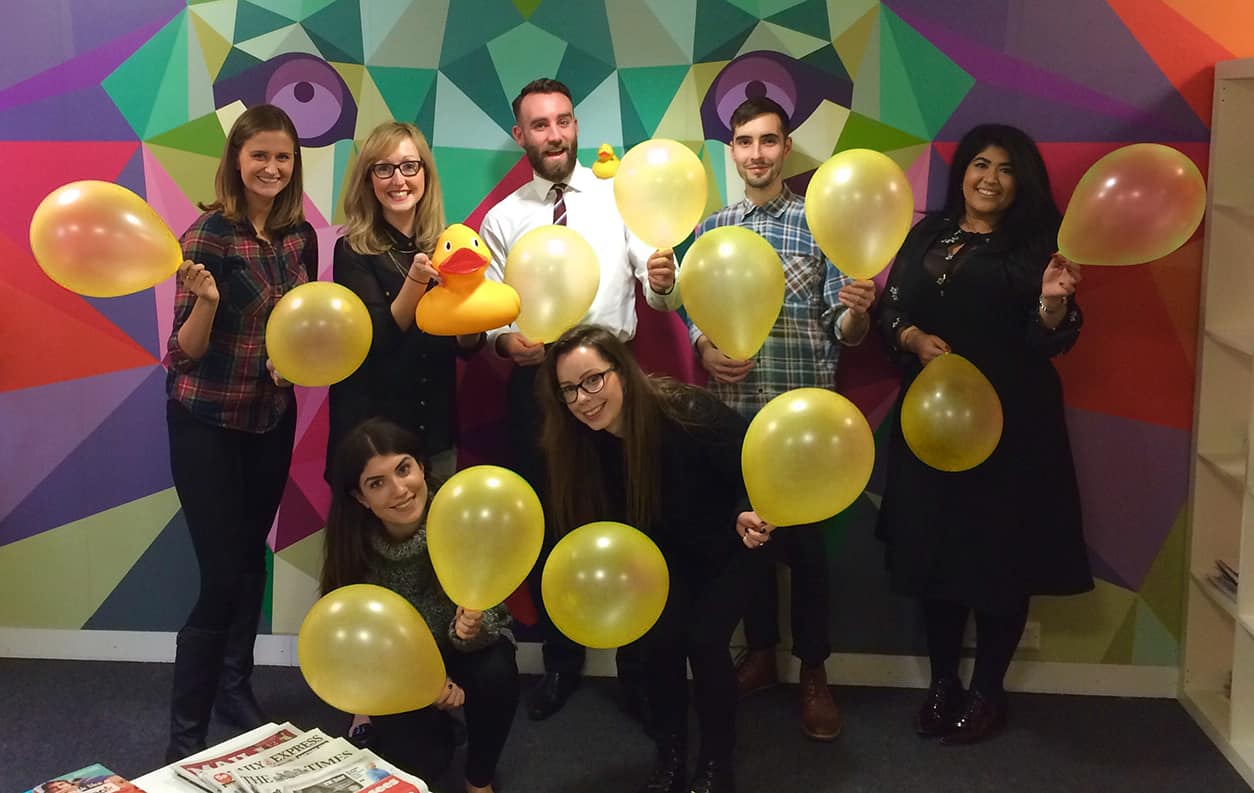 About Children's Liver Disease
There are over 100 different liver diseases that can affect babies, children or young people
More children in the UK are currently diagnosed with a liver disease than childhood leukaemia
At least two children are diagnosed with a liver disease every day in the UK
Most childhood liver diseases are life threatening; all mean a lifetime of care
For most childhood liver diseases the cause is unknown and there are no cures
So do join in the fun on March 3 and help us turn the city yellow. Our fundraising team are on hand with plenty of ideas, support and materials. Just contact us at fundraising@childliverdisease.org. Don't forget to share pictures of your yellow fundraising fun on social media using #BigYellowFriday.
For more information on Big Yellow Friday go to bigyellowfriday.org.
For more information on CLDF visit childliverdisease.org.
Got a JQ story? Email us. For regular Jewellery Quarter News, Events & Offers sign up to our mailer for free. You can also follow the JQBID on Twitter, Facebook, Instagram and Linked In.