Small Business Saturday 2015
Reading Time: 14 minutes
In the run up to Small Business Saturday 5th December, Tina Francis will be giving you the latest information on SBS, how we at the BID are supporting it and what you can do to get involved. You can follow Tina and the JQBID on Twitter and join the conversation with #JQSBS. You can view our new Jewellery Quarter Shopping Guide by clicking here.
(04/12/15) TIME TO VISIT!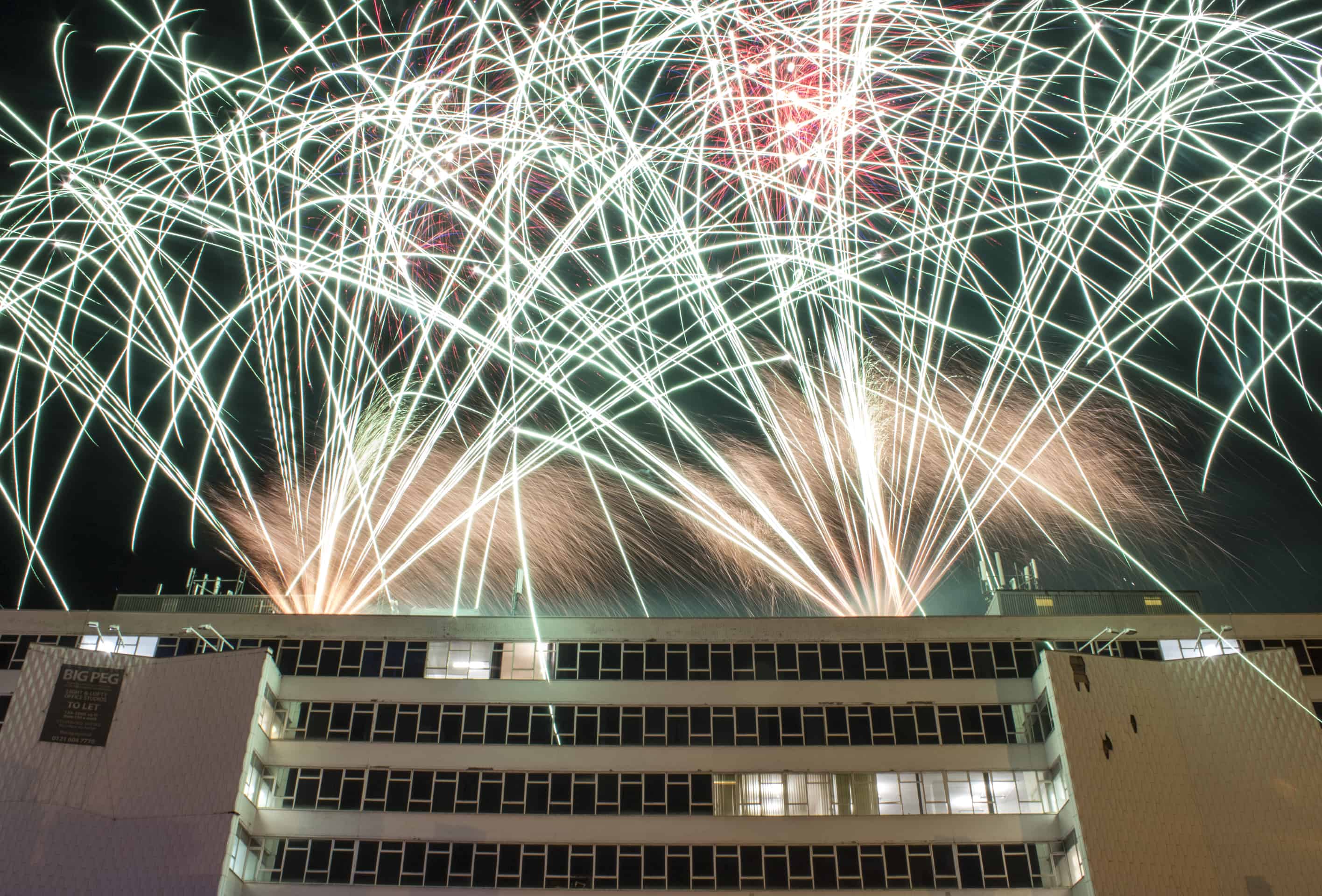 It's been really interesting for me to talk to many of the Small Businesses around the Jewellery Quarter over the past few weeks.  Many of the people I already knew from organising the Open Studio Trail  in July here in the Jewellery Quarter which saw 43 workshops, studios, small businesses, museums and galleries open their doors and let people in to see their Crafts and skills.  It was a really successful event which will be making a come back next year bigger and brighter so watch this space! With most of the Jewellery Shops in the Quarter having their own workshops it's possible to see Jewellers at work everyday here in the Quarter — take a stroll along Warstone Lane and you will see Jewellers sat at their benches, peer through the window at Andreea Design and see Coly at work on his latest designs.  Craftsmanship and quality are what it is all about here in the Quarter and we have been providing this for a very long time.
A visit to F Meeks on Warstone Lane made me think about time just a little bit more as a Tapestry Maker as I measure my days in inches rather than hours, I suspect we all have our own ways of measuring time (to the weekend, to pay day, to the family holiday etc.) and so it was interesting to talk time with a watch and clock repairer and seller.  Trade and skills were our topic as we discussed whether a Craft becomes a Skill becomes a Trade if you can make a living from it over time, is it longevity that counts or the skill of a maker no matter how long they have been practicing? Practice makes perfect in my book and practice takes time. If you are interested in timepieces be sure to visit this shop and note that everything has a place and everything is in its place, I am definitely taking this example back to my studio so that I can save time when looking for the right green or as usual my scissors!
Can you buy time?  Well of course! Here in the Jewellery Quarter we make time, R Hancocks on Warstone Mews (Warstone Lane) was set up by Master Watchmaker Roy G Hancock over 60 years ago and remains a family business as you will see from the link Roy spent time working in Switzerland for Piaget and worked on the first thin automatic watches, he trained over 15 watchmakers and the shop still employs 4 watch makers and of course the staff know all there is to know about time.  Struthers on Spencer Street offer a bespoke watchmaking service and can be visited by appointment, Creative Watch Company  on Vyse Street have a wide array of watches from your first to that special one to mark an important anniversary, as do Hockley Watch Centre on Hockley Street who also have a watch maker on site for repairs and with Panache Jewellery on Warstone Mews selling quality watches you really are spoiled for choice and knowledge!
So with all this talk of time, do you think it is time to visit us here in the Jewellery Quarter? Our previous blogs highlight so many other businesses here from Art Gallerys to Antiques, Homewares to Florists, Books to Whiskey, Models  and of course Jewellery! We look forward to welcoming you on 5th December look out for JQBID Ambassadors who will be out and about directing you to all of the small businesses here in the Quarter, pick up your shopping guide from them or from the many cafes and restaurants or from the JQBID "shop" under Big Peg on Saturday. Don't forget, the BID are also opening the 6 level multistory car park this Sunday (6th) where you can park for free between 11am – 4pm, so if you don't get all your shopping done tomorrow, we'll see you Sunday!
(30/11/15) The City of Small Business – 5th December!
We have been promoting the Jewellery Quarter and all of it's independent businesses for a few weeks now in the lead up to Small Business Saturday on 5th December. Here we will be taking a look at where you can support our small businesses from the Jewellery Quarter on Small Business Saturday at some of the well-established craft markets & exhibitions around the City.
The Jewellery Quarter will be represented across the city with a fantastic selection of designer makers at the Centrepiece Jewellery Annual exhibition in the Symphony Hall Foyer from 25th November until 23rd December.  Be sure to take a look at the new men's cabinet which will highlight jewellery for men and many new pieces from each of these established designer makers. Jewellery from here in the Quarter can also be found at the MAC Christmas Craft Market where award winning designer maker Collette Waudby (Jeweller of the Year 2014) will have some fantastic pieces for sale, you can also find her beautiful  jewellery in John Lewis where 5 other jewellers from here in the Jewellery Quarter have their work for sale. Ginny Puzey and Hazel Rose also have studios here in the Jewellery Quarter so be sure to look out for them too at this fantastic Craft Market, where many of the jewellers have links back to The School of Jewellery and the Jewellery Quarter area.  Down in Digbeth at the Bond on the 5th December there is popular quarterly Seasonal Market with lots of local produce and Crafts on show, our very own Frilly Industries will be there selling their laser cut jewellery and other fantastic products.
So whether you are visiting us here in the Jewellery Quarter on 5th December to take a look at what our small businesses have to offer or find yourself in another part of town be sure to ask where the makers are from because we can be sure that some of them will be from right here in the Jewellery Quarter!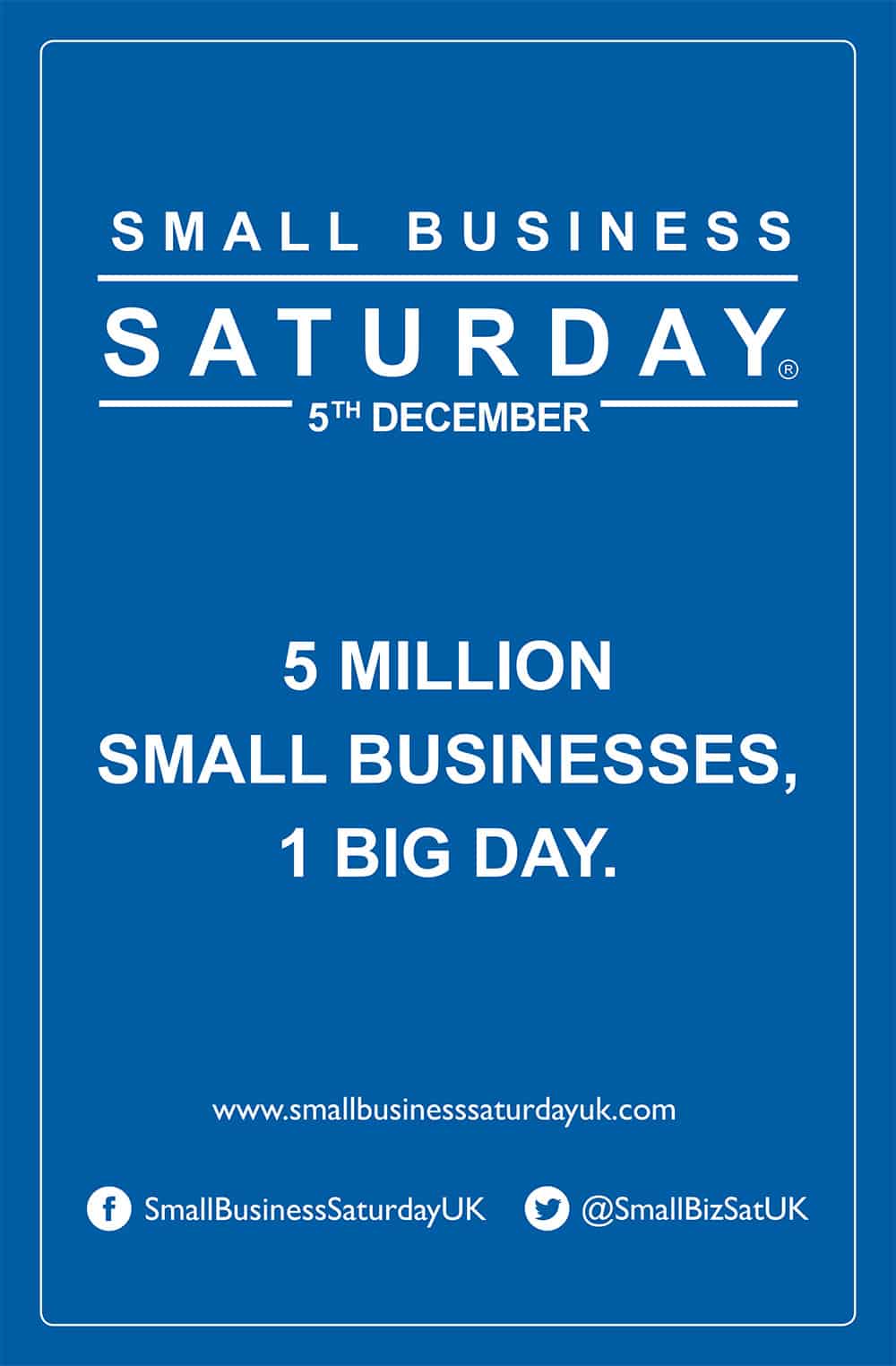 (27/11/15)  Search us out!
With Small Business Saturday only a week away it is really exciting to see just how many businesses here in the Jewellery Quarter have signed up to and are supporting the campaign.  We have talked about just how many small businesses we have here and many of them can be found on the Small Business Saturday website but to get an idea of the scale of what goes on here it is well worth taking a look at our very own Business Directory on the JQBID website.
A brief look at the drop down categories brings a back a whole world of choices. How often would you expect to see a list containing engravers next to architects and PR Agencies? Auctioneers next to photographic studios and live music venues? Recruitment companies next to Whisky shops and Printers?  A full day out in the Jewellery Quarter will see you visit many small businesses why not get here early and eat a hearty or healthy breakfast at one of our many cafes and pubs (yes they open for breakfast too!) read through our shopping guide and plan your route for the day.  With a huge choice of Jewellers all with their own specialities and styles a great place to start in the heart of the Jewellery Quarter is Artful Expressions who represent many of the designer makers in the Jewellery Quarter after a good look around step outside and cross the road to visit some of the oldest Jewellery family businesses in the Quarter, large windows sparkling away this area in called the Golden Triangle and you will find some great examples of craftsmanship and most of all knowledge about stones, cuts and heritage. Don't forget to venture behind the "high streets" and look around Augusta and Northampton Street as well as Spencer Street for Silver Hollowware and Hockley Street for pearls and watches.  Antiques and vintage rub shoulders with jewellers, florists, cake designers and wedding dress shops, tattooists, hair stylists and beauty parlours nudge up to etchers, home stores and ironmongers.
After so much exploring you will be needing a drink we have many pubs from the traditional Jewellers Arms, Brown Lion to urban (Red Lion) to factory conversions (Drop Forge) to stained glass window splendour (Rose Villa Tavern) not to mention windows on the world (Vertu and Fredericks).  If it's a lovely cup of tea then the cafes you couldn't get to for breakfast are ready and waiting. Before making your purchases why not take a look at the history behind the area in one our many museums learn about making at The Museum of the Jewellery Quarter, how we taught the world to write at the Pen Museum and finally gave safe passage on peoples' final journey at the Coffin Museum.
With many of our small businesses dating back for centuries you can be sure that the quality of both products and service is something that we guarantee here in the Jewellery Quarter, we look forward to seeing you on 5th December and also as you return for years to come!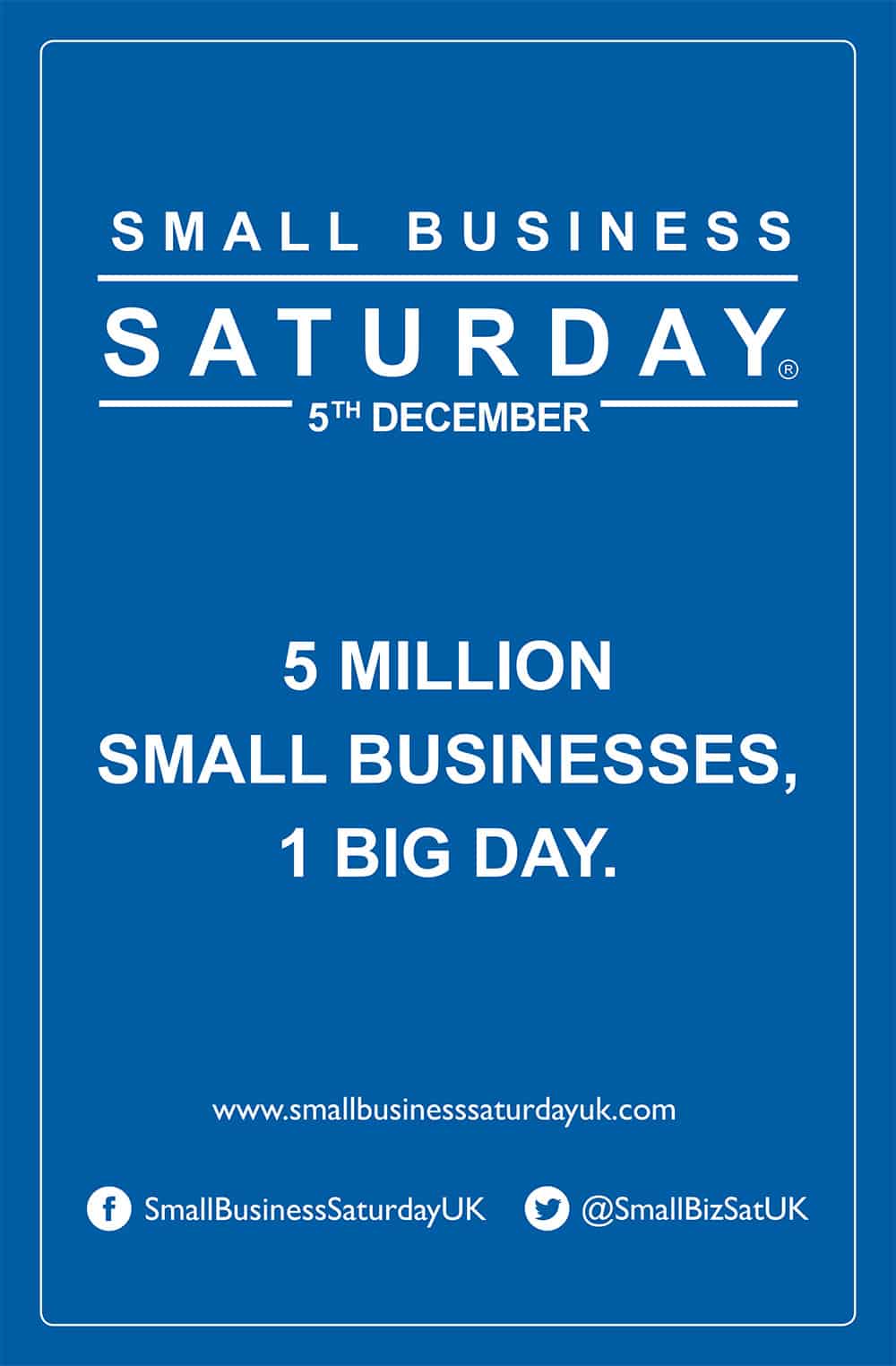 (24/11/15)  Squares!
Yesterday we looked at the Jewellery making and retail area is known as the Golden Triangle so today we are going to look at a square!  There are many ways to enter the Jewellery Quarter — by train, tram, car, bike or by foot.  We link to both the City and the Colmore Business District by a blue footbridge which spans high above Great Charles Street to link Church Street over to Ludgate Hill on the Jewellery Quarter side.  The bridge provides a safe crossing point by foot and is brightly lit once it starts to get dark which in the winter is quite early!  By walking across the bridge into the Jewellery Quarter this way you will pass some great small businesses  as well as being able to get a close up view of the BT Tower and a view of the canal.
As well as media and creative businesses Ludgate Hill is home to pubs and restaurants. At the end of the road you will see St Pauls Church which sits prettily in the middle of St Pauls Square.  St Pauls Square is the last remaining Georgian Square in the City and is a great place to relax with its fair share of cafes, bars and restaurants. It is also home to the RBSA (Royal Society of Birmingham Artists), this Arts Society, which dates back to 1821, always has an interesting exhibition to view along with its commitment to Craft which is displayed for sale in the Craft Gallery on the ground floor.  Art is an important part of this area of the Jewellery Quarter with St Pauls Gallery being situated behind RBSA on Northwood Street and plans a foot for two more to open nearby soon.   Just off the square you will find the Wonderful World of Trains and Planes, a small business must visit for all fans of air and track, which leads on to our own bakery and wine merchants nearby. Coming back into the square be sure to check what gigs are coming up at the world famous Jam House!
Across the square from Ludgate Hill is Caroline Street which joins St Pauls Square to Warstone Lane, there are many small businesses here including vintage clothing, award winning hair stylists, cafes, an etchers, bridal wear and lots of small manufacturing going on behind the closed doors. If you are visiting the Jewellery Quarter by tram be sure to get off at St Pauls and take a detour around this pretty and grand area home to small businesses and histories that date back centuries.
(23/11/15) By the Clock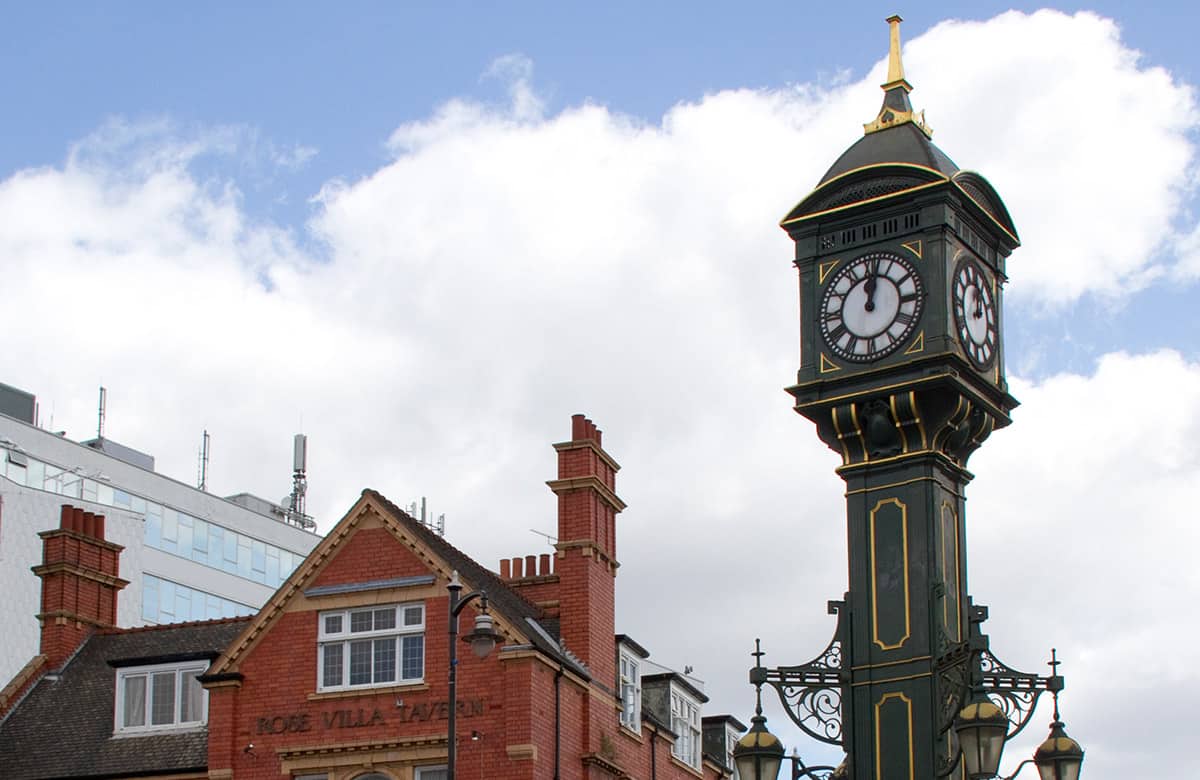 As we have mentioned it's all about love here in the Jewellery Quarter and if you look closely and squint enough you will be able to see that our two main thoroughfares form a kiss on the map (honest!).  Warstone Lane crosses the intersection between Vyse Street and Frederick Street at the Chamberlain Clock which was unveiled in 1904 to commemorate Chamberlain's tour of South Africa in 1903.  The clock chimes on the hour throughout the day and is a real feature on the Quarter.
On Warstone Lane you will find many family jewellers alongside cafes; restaurants, barbers, a whisky shop, three pubs, photography studios and dry cleaners.  All small businesses some of the families on this street can trace their family involvement in the Jewellery Quarter back decades and for some centuries, whilst other businesses have only recently begun their association with the Jewellery Quarter.  There is a great buzz when you walk along this street which stretches beyond the clock tower down to larger businesses with history a plenty like Toye and Co and Hockley Mint. Remember we talked about blanks in the last blog? Well, the manufacture happens here among many other streets. There are small businesses down here too that include a tattooist, a framers and a stained glass window maker. Back up to the clock tower on your right is Frederick Street with bullion dealers rubbing shoulders with more restaurants, cafes, pubs and museums.
To the left of the Clock Tower is Vyse Street which is home to some of the longest serving jewellery families in the Quarter.  There is a commemorative bench to Mr Stanley along this road with a fantastic inscription, take a while to read it and then turn around and look across the road to where his family still work and make jewellery today.  Walking down Vyse Street you will see some fantastic jewellery in all manner of designs, a lot of it from world renowned makers and designers.  Further down the street is where you will find The Museum of Jewellery where you can learn all about the trade past and most importantly presents.  Cafes and delicatessants, florists and cake makers, health and wellbeing are just some of the small businesses you will find on street level. It doesn't stop there however, there are so many other small businesses for you to discover on the other streets around the area.
Augusta Street, off Warstone Lane, is home to antique and mid century furniture, a florist and printers, a cafe and even an embassy!  Home also to many a jeweller, most of the jewellers on this street and behind in Northampton Street have workshops  attached so that you can actually see the jewellery being made.  Augusta on to Northampton Street leads to Vyse Street forming a triangle, in fact this area of the jewellery Quarter is called the Golden Triangle! With so many small businesses and crafts to see it would be easy to go round in circles, but this will not happen on 5th December if you follow your shopping guide which can be grabbed at the Golden Square from one of the JQBID team who will be there ready to give you advice & guidance.
Looking forward to seeing you and supporting Small Businesses on Saturday 5th December and beyond. Next time we will be looking at more of the streets that make up the Jewellery Quarter and have small businesses on each one!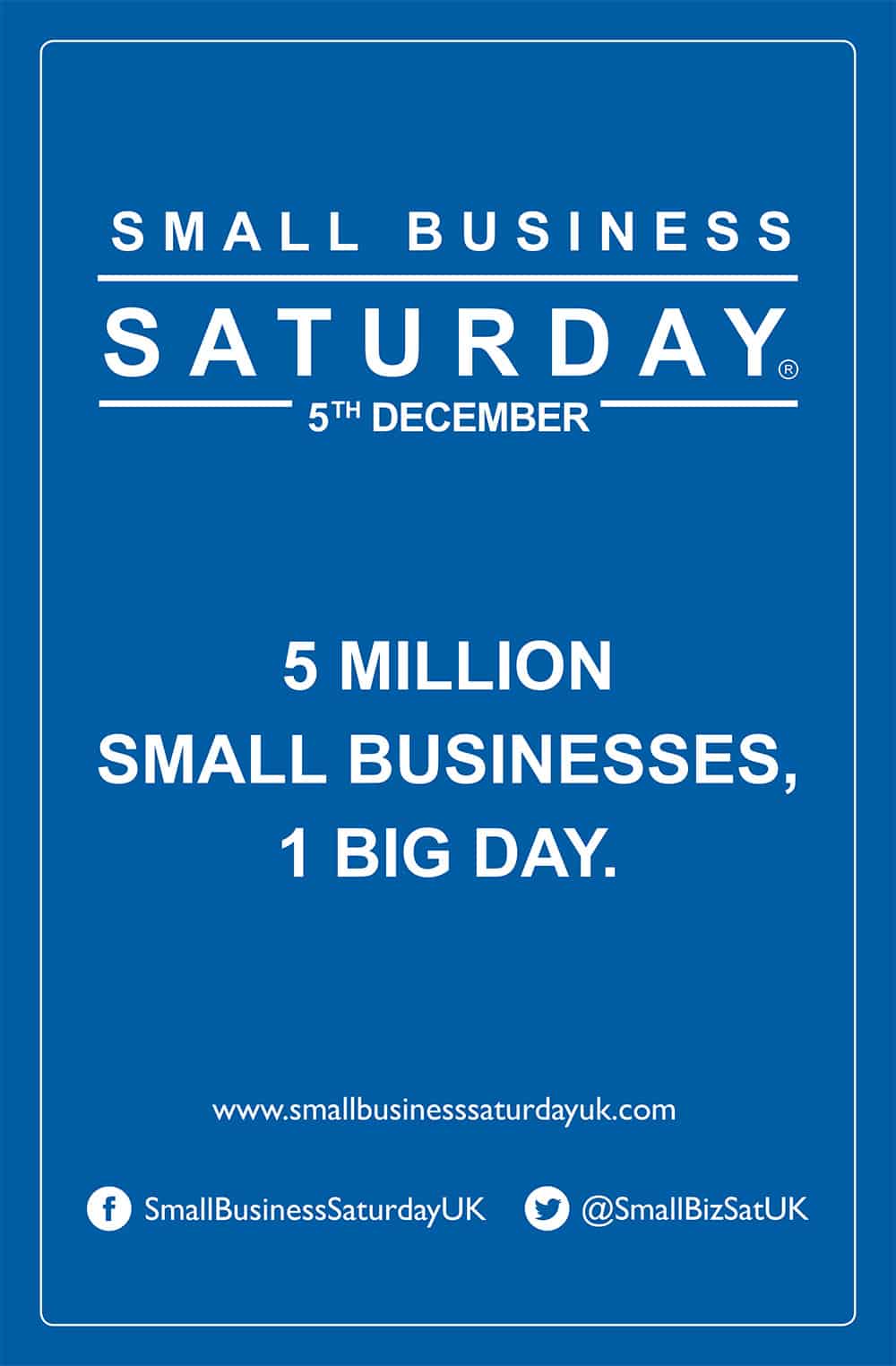 (18/11/15) Through many hands
Walk down any street in the Jewellery Quarter and you will be dazzled by gold, silver, platinum, diamonds and gems of every colour.  Looking into each window you will see jewellery made in Birmingham carrying the Anchor Assay mark.  The Anchor moves direction each year and until 1998 the year that the jewellery was assayed was also included denoted by a letter.  Every Jewellery maker has their own mark which is registered at the Assay Office which is now in its new building on Moreton Street here in the Jewellery Quarter.  Looking through their site I noticed a really interesting page talking about the Anatomy of a Hallmark and this started me thinking about the anatomy of a piece of jewellery and how many trades or small  businesses the piece encounters before it is ready to be sold.
This list is not exhaustive but that piece of jewellery you will be wearing on your wedding finger for years to come contains the craftsmanship and knowledge of many small businesses.  Like any trade Jewellers need their own tools so in the beginning you have your tool makers and sellers. The raw materials are sold here so we have stone sellers, metal sellers, wax sellers and blanks providers (blanks are items like butterfly backs for earrings and earring stems).
With all of the raw materials in place a designer will create a fantastic piece of jewellery using drawings and Computer added design tools often making a wax sample to ensure the perfect fit.  Many designs are cast which entails a wax design being used to make a pattern and then a mould so that multiples can be cast. The metal pieces that make up the design will have been cut and formed by the maker using hammering, bending, raising over a stake and other processes. Engravers will make your gift more heartfelt and a stone set ring can have passed through the hands of stone setters, platers, polishers and finishers before it fits into its packaging and box (yes we have those businesses here too!).
So when looking at your Birmingham designed and made jewellery take a little bit of time to think about the small businesses your purchase has supported and the history of the industry still alive and strong here in the Jewellery Quarter.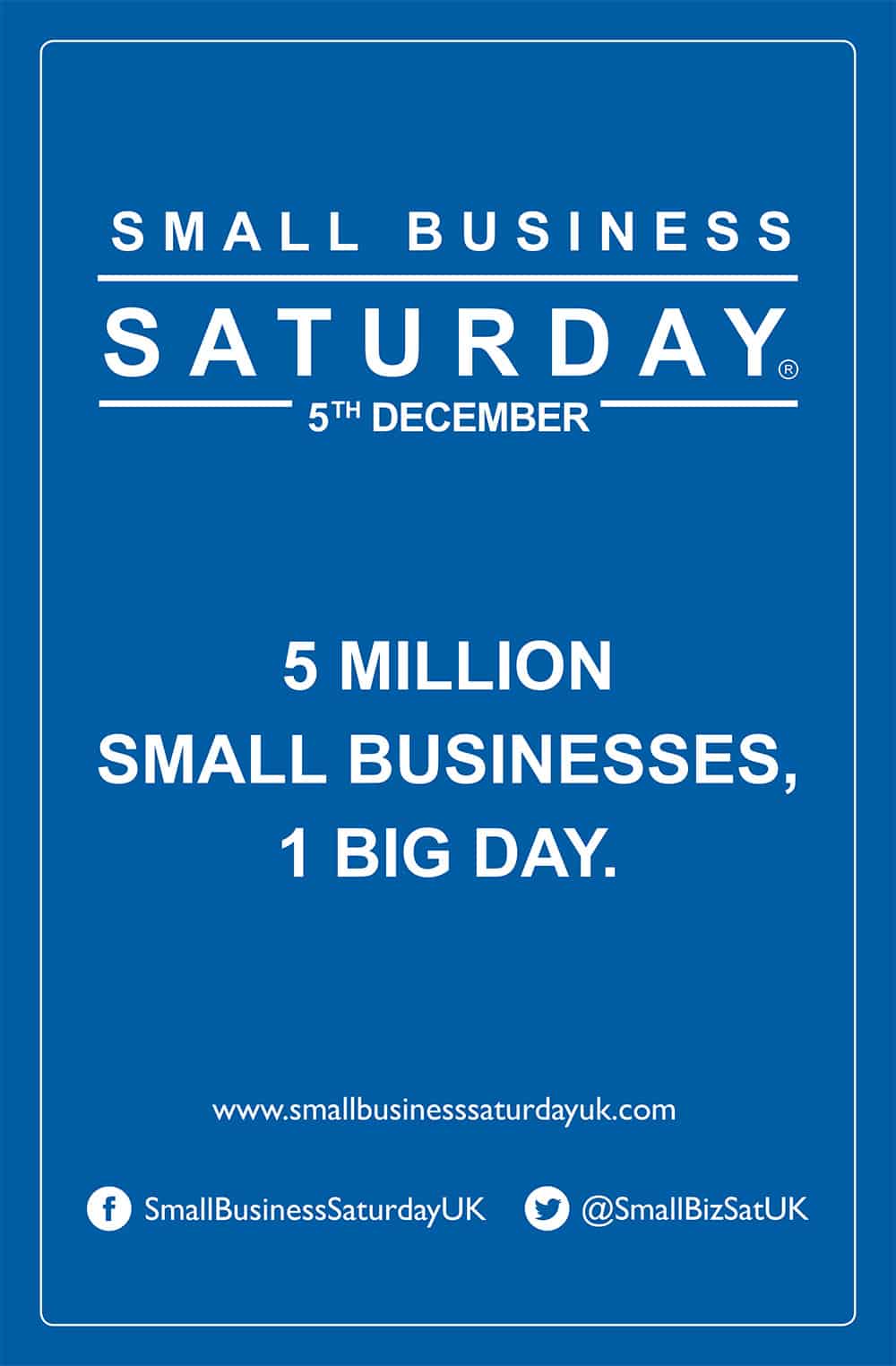 (11/11/2015) Small with a big appetite
We start early in the Jewellery Quarter being responsible for 40% of the jewellery made and manufactured in the UK, having to assay millions of products throughout the year not to mention supplying the tools for the trade we need all the hours we can get. Historically we started early too, a survey in 1553 named one of the first goldsmiths of Birmingham as Roger Pemberton, with many of our manufacturing companies being able to trace back their history in the Quarter over 100 years. When you buy a piece of jewellery it will have passed through the hands of at least 5 trades here in the Jewellery Quarter each of them a small business in its own right and we will be looking at this in detail in the next blog.
With such an early start we will be need of a tea break quite soon and this introduces us to another set of small businesses here in the Quarter. Whether you are looking for a quick pitstop cuppa or full sit down meal Jewellery Quarter has it both choice and style. When you visit us be sure to leave enough time after shopping for jewellery, wedding dresses, antiques, specialist cakes, flowers, photography, art, guitars and books (to name but a few!) to visit the small businesses that fuel the industry here every day. There are many cafes on the two main retail streets in which to sit and watch the world go by or whilst you sit and make a decision about an engagement ring that you will be wearing for the rest of your life. Whether it is Italian, Spanish, vegetarian, modern Baltic or traditional British our restaurants, pubs and cafes are warm and welcoming and just one more reason to shop local this festive season.
JQBID will be celebrating small business in the Jewellery Quarter on 5th December you can find out about Small Business Saturday here, if you are a small business in the Jewellery Quarter please sign up or contact our JQBID Small Business Champion Tina Francis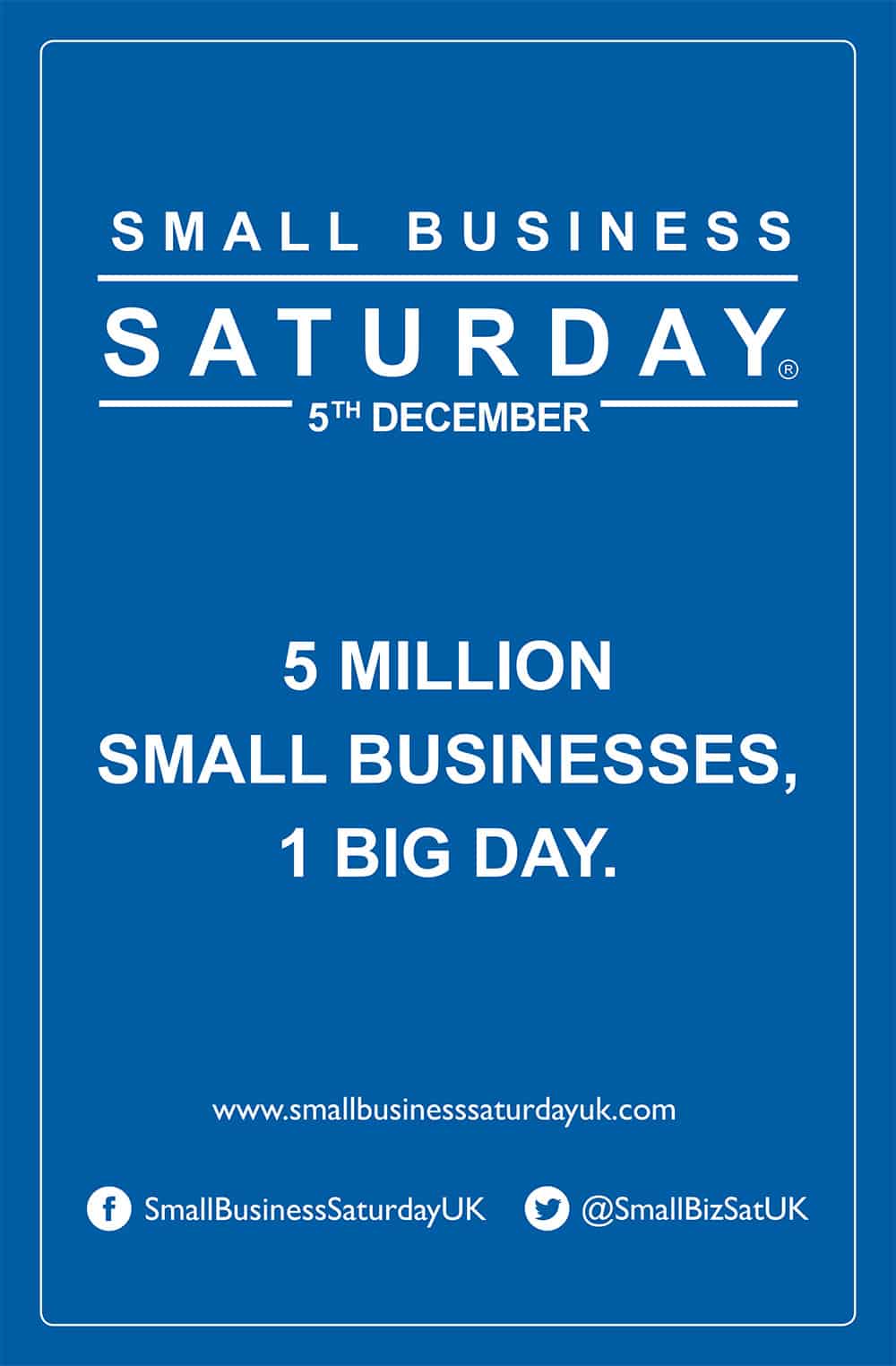 (07/11/15) Small and Mighty! 
Around 5 years ago the first Small Business Saturday was held in America, it was created to be the antithesis of Black Friday where large stores slash their prices and people grab a bargain.  With the advent of Black Friday events in the UK Small Business Saturday UK was born.  So what is it all about?  Small Business Saturday UK is a grass roots, non-commercial campaign, which highlights small business success and encourages consumers to "shop local" and support small businesses in their communities.
The day itself takes place on the first shopping Saturday in December each year but the campaign aims to have a lasting impact on small businesses.  In 2015 Small Business Saturday is on 5th December.
Here in the Jewellery Quarter in Birmingham we have a whole raft of small businesses and more importantly small family businesses, walk up and down the main retail streets and you will see peoples' names above their doors rather than generic High Street brands.  Small Business Saturday is for anyone who has a small business be it a café, a museum, manufacturers, an online business or a shop on the high street.  It's a great way to learn about the businesses around you and maybe to discover more about an area of your City. Take a look on line here and find out more about Small Business Saturday and how you can shop local during the festive season and beyond!
Over the next few weeks we will be highlighting sectors in the Jewellery Quarter and the small businesses in those sectors.  You'll learn about a memorial bench, whiskey, moustache care, antiques and jewellery alongside finding out about where to eat, where to drink and where to relax in the Jewellery Quarter.  On the 5th December the Jewellery Quarter Business Improvement District (JQBID) will be out and about providing information and locations of all our small businesses but until then please do come back and read all about what we have to offer! Also, be sure to look out for our adverts around Birmingham and beyond!
If you are a small business in the Jewellery Quarter and interested in signing up for Small Business Saturday follow this link and register, it is completely free if you have any problems please do contact our JQBID Small Business Champion Tina Francis on tina@tinafrancis.co.uk.