New Year's Eve in the JQ!
Reading Time: 2 minutes
It's time for the biggest party of the year! Celebrate New Year's Eve in style with a host of Jewellery Quarter festivities to choose from! Browse our roundup of parties and events below or visit the What's On page for more.
NYE – The Rose Villa Tavern
"For New Year's Eve, we want no fuss, no tickets no dramas so we're doing just that! We'll have the doors open to one and all to see in 2020."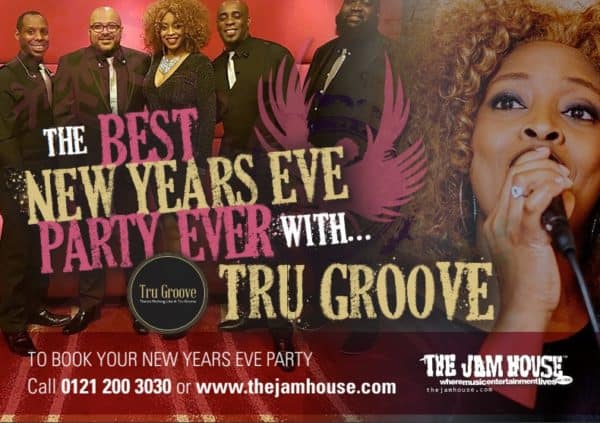 New Year's Eve with Tru Groove – The Jam House
TRU GROOVE  will see 2019 away and invite you into 2020 in a way only they can…  Amazing vocals, great musical arrangements and high energy from this entertaining 6 piece band.
New Year's Eve Party! – Actress & Bishop
The Cracked Actors & The Alcohol Licks will be celebrating NYE @ The Actress & Bishop. £5.00 entry.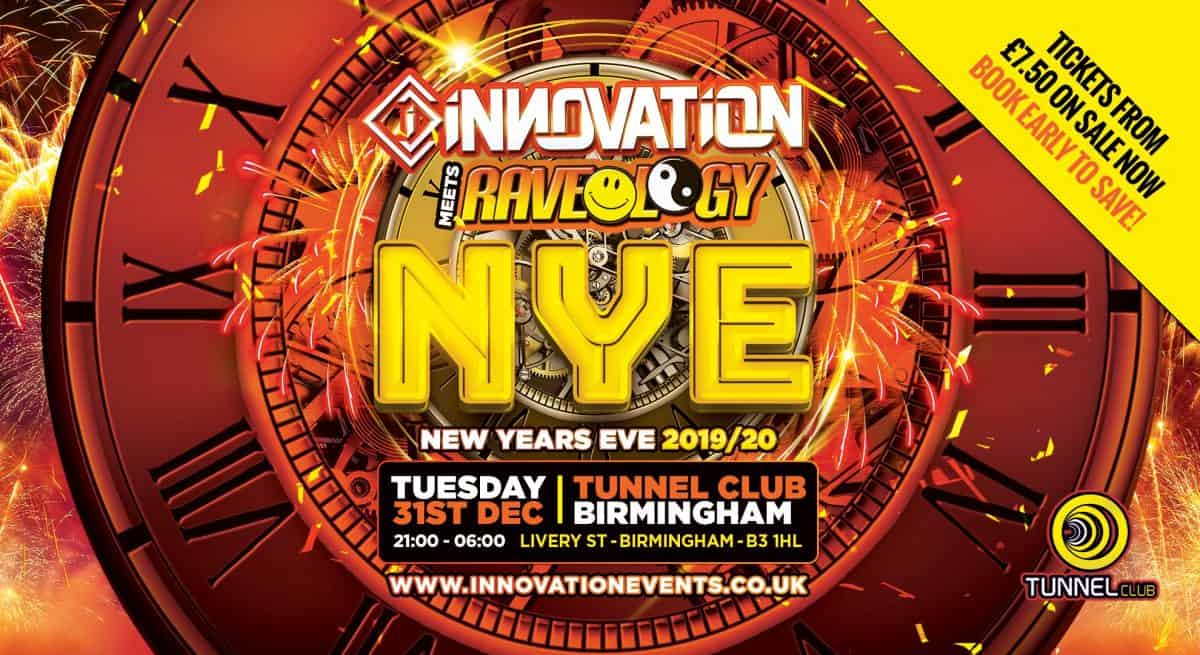 New Year's Eve 2019/2020 – Tunnel Club
Get ready for something special this NYE! £7.50 Super Early Bird tickets on sale now.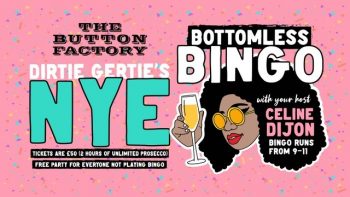 Dirtie Gertie's Bottomless Bingo: NYE Special! – The Button Factory
"Famous for their raucous bottomless bingo hosted by the legendary Celine Dijon, they will be joining us for a boozy NYE special to say goodbye to 2019 and hello to 2020!"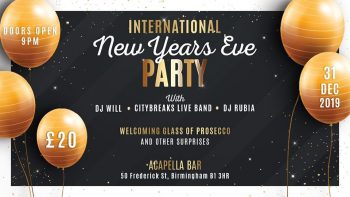 International New Year's Eve Party 2020 – Acapella
Acapella bar and Reggaeton Sensations Uk present International New Years Eve party 2020!