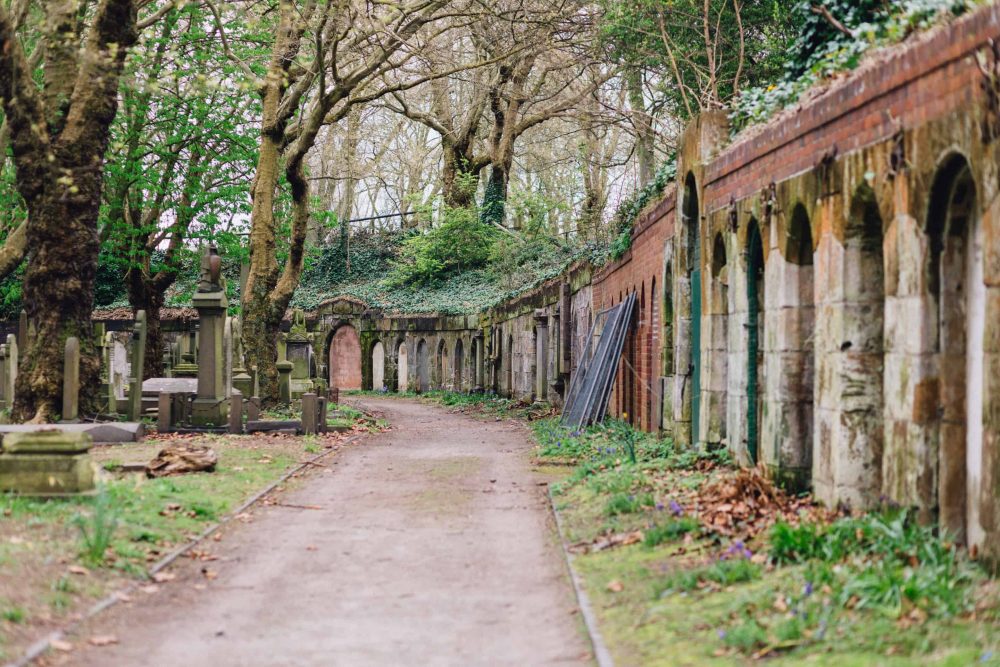 This £2.3 million restoration to Key Hill and Warstone Lane cemeteries is funded through a partnership between Birmingham City Council, The National Lottery Heritage Fund and the Jewellery Quarter Development Trust. The works will include extensive restoration work undertaken to the catacombs, major boundaries and surrounding footpaths.
View the dedicated website for the Jewellery Quarter Cemeteries Project.
The landscapes of both cemeteries are listed on the Historic England Register of Parks and Gardens in recognition of their great historic importance. This project aims to restore them to their former glory and protect them for future generations.
Alongside the restoration work, there will also be an extensive programme of events celebrating the heritage, natural environment and community value of the cemeteries.
The key aims of the project are:
To change perception of the cemeteries and raise awareness of their historical importance
To get more people to visit the cemeteries and become actively engaged with the project
To add to the 'sense of place' in the JQ, boosting pride and confidence in the area
To build strong partnerships with local residents, business and communities
To provide new resources for education and life-long learning about nature and heritage.
Want to get involved? Email josie.wall@jqdt.org for more information about volunteering opportunities or visit https://cemeteries.jewelleryquarter.net/