Jewellery Quarter BID secures third consecutive term
Reading Time: 2 minutes
The Jewellery Quarter Business Improvement District (JQBID) has entered its third, five-year term following a successful renewal ballot last month. The overall result saw a positive vote of 87% from businesses, alongside 94% in favour by rateable value.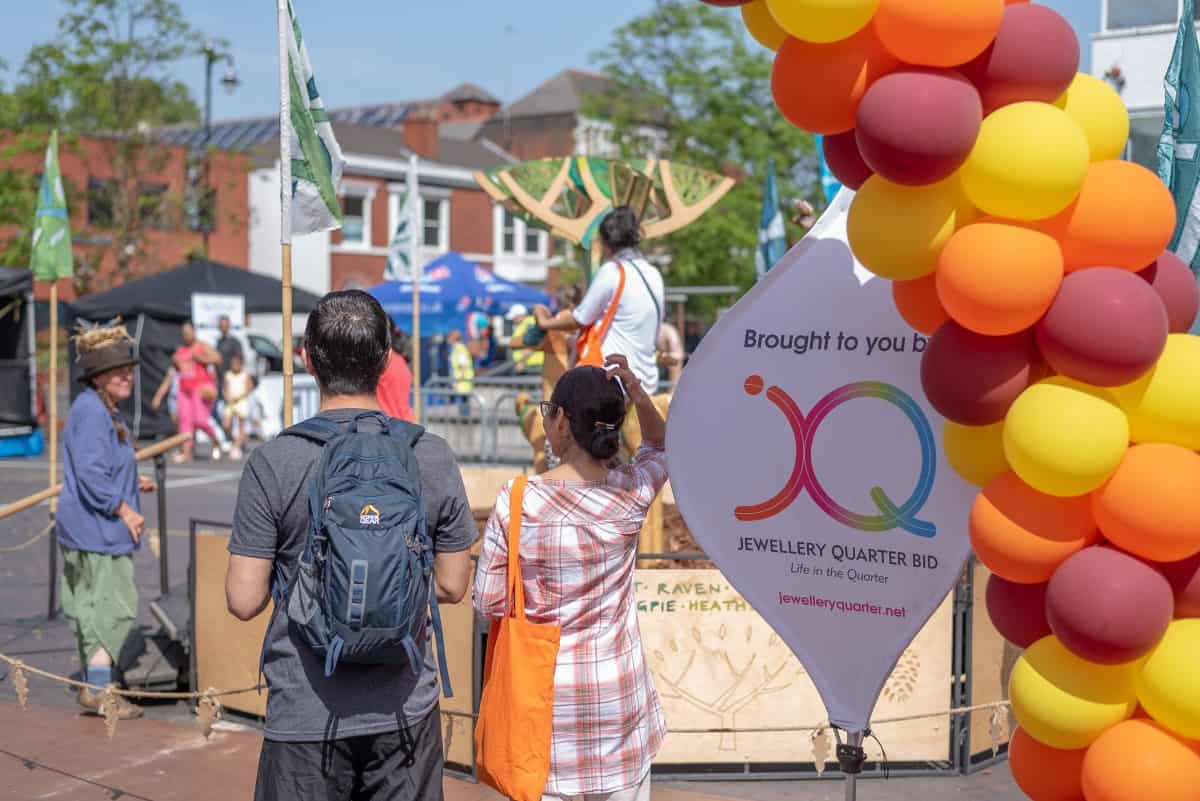 The JQBID was first established following the Jewellery Quarter's initial BID ballot in 2012, and has been overseen by the JQDT Board of Directors. During its previous two terms, the team brought in over £4.5m of investment via levy payments to benefit the local community alongside securing a further £4m of investment through partnerships.
What's more, the JQBID has introduced several successful projects in recent years; making the Quarter a safer, cleaner, thriving place to live, work and play. This includes vital initiatives like its Clean Team, which has collected more than 27,000 bags of litter during the past five years, launching the Discover JQ website and app to help better promote the area's events, hidden gems and local businesses alongside securing more than £70,000 in funding to improve the Jewellery Quarter Train Station.
Commenting on the successful ballot win, Beth Saddler, Senior Consultant at Oaks Consultancy and JQ BID Board Director, says:
The Board and I are delighted that the businesses have voted for the JQBID to continue. It will mean an additional £2.25m is invested in valuable projects and initiatives that benefit the JQ business community, as well as residents, students, and visitors.

We wish to thank the BID team for their hard work throughout the previous term and the ballot and know they will continue to deliver excellent work moving forward.
Following on from the successful renewal ballot, the JQBID is set to put several exciting plans into motion over the next five years. By welcoming £800m worth of investment from property developers, 5,000 new residents, a 36-storey tower and investing £150,000 to increase footfall and promote tourism, the BID aims to further establish the Jewellery Quarter as an exciting destination for both residents and visitors alike.
Adding his gratitude to the BID securing another term, added Luke Crane, Executive Director, JQDT (JQBID), commented:
After five years of hard work to support our business community through some really tough times, we are so grateful that our Jewellery Quarter Levy Payers have voted the JQBID in for another term.

We couldn't have achieved this without our amazing BID Team and I want to thank all of the staff for their dedication and all of our businesses for believing in the work of the BID. We look forward to delivering another five years of investment to improve the JQ.
To learn more about the JQBID and its five-year plan, visit: https://jewelleryquarter.net/jqbid-3/