Young entrepreneurs launch second jewellery business in the Jewellery Quarter
Reading Time: 2 minutes
Young entrepreneurs Kate Lewis and Gemma Perry have just launched their second jewellery company within Birmingham's Jewellery Quarter, one year after launching their first successful business Diamonds of Clarity.
Their sister company LIVTO focuses primarily on hand crafted, raw, key pieces.
Ranging from hand made silver bangles and necklaces, to leather bracelets each LIVTO item carries it's own personal mantra that you pick and have made.
Gemma Perry, creative director is excited about the launch and admits that it's a collection she has been wanting to get her teeth stuck into for a long time: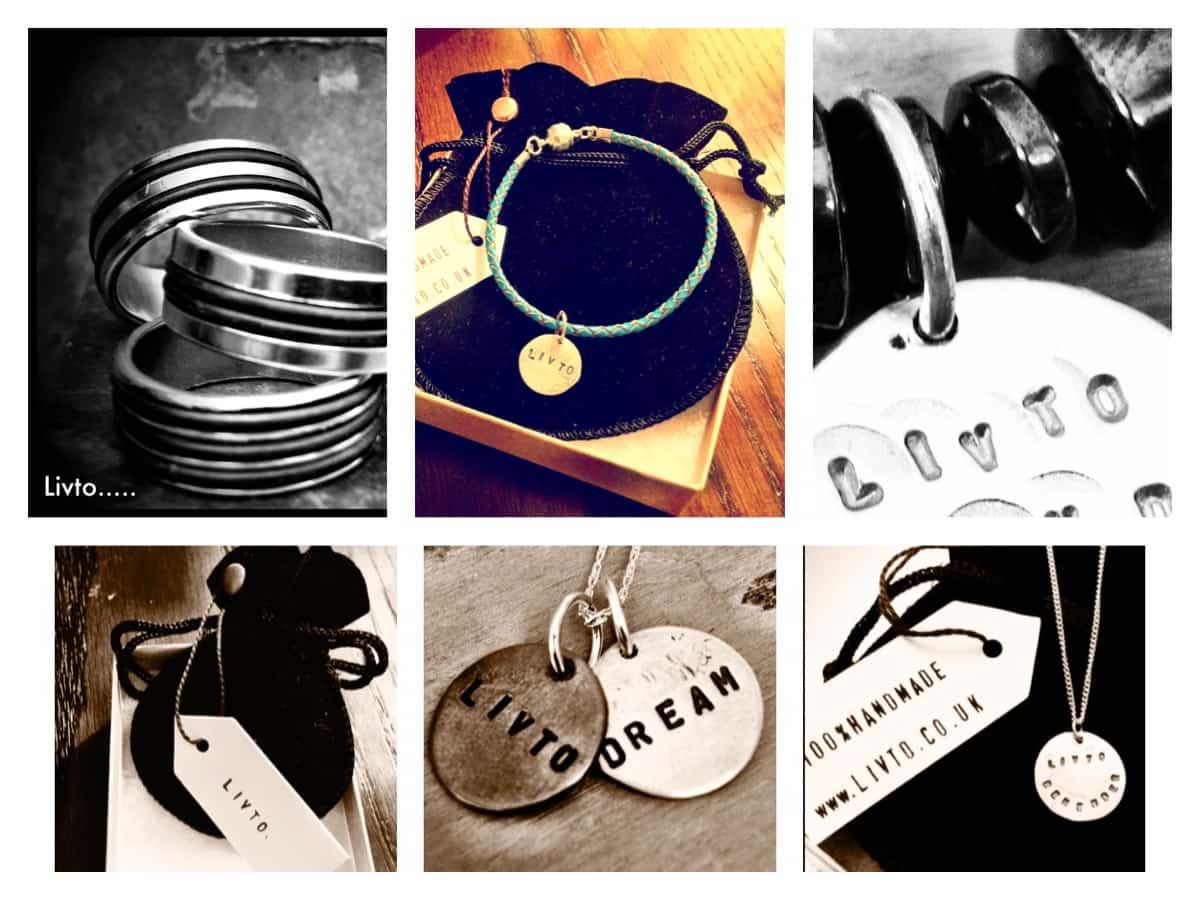 'The concept of LIVTO is something I've been wanting to do since I launched my first company a year ago. As well as making bespoke Diamond rings, I've also wanted to create a fashion range that inspires people. At LIVTO we like our pieces to ouse character and to be individually defined. I wanted to create jewellery that doesn't involve mass production – whichis why we've stripped backand decided to do things raw.'
Located in the heart of the Jewellery Quarter, LIVTO jewellery certainly has a prominent flare of identity and a sense of purpose for each of it's customers. Each mantra is personal to that customer and every piece is presented in it's own organic, stamped LIVTO bag.
So what does the future hold. Promotional advisor Kate Lewis is excited about what lies ahead:
' The buzz of Livto is something we want to people to get passionate about. We are attending festivals, craft fares throughout 2013 where people can witness the design and manufacturing process. We are also attending a Help for Heroes ball – something which is very close to our hearts. We are so excited about launching this new company after a successful year with our first business, Diamonds of Clarity.'
To view the complete collection and to place any orders visit www.livto.co.uk