JQBID Supports Cyclists with Big Bike Days
Reading Time: 2 minutes
In an ongoing campaign to promote a greener, more eco-friendly Jewellery Quarter, cyclists are being treated to a free bike advice and repair service courtesy of the Jewellery Quarter BID.
Cyclists can drop their bikes off at the dedicated cycle pod in the Golden Square, Warstone Lane, on select Fridays throughout Summer, dubbed 'JQ Big Bike Days'.
Bikes receive a free full 43-point inspection from cycle experts at Urban Cycles which includes identifying anything which requires work; inflating tyres to the correct pressure, lubricating pivot points and replacing brake blocks and cables. Urban Cycles service an average of 25 bicycles per Big Bike Day.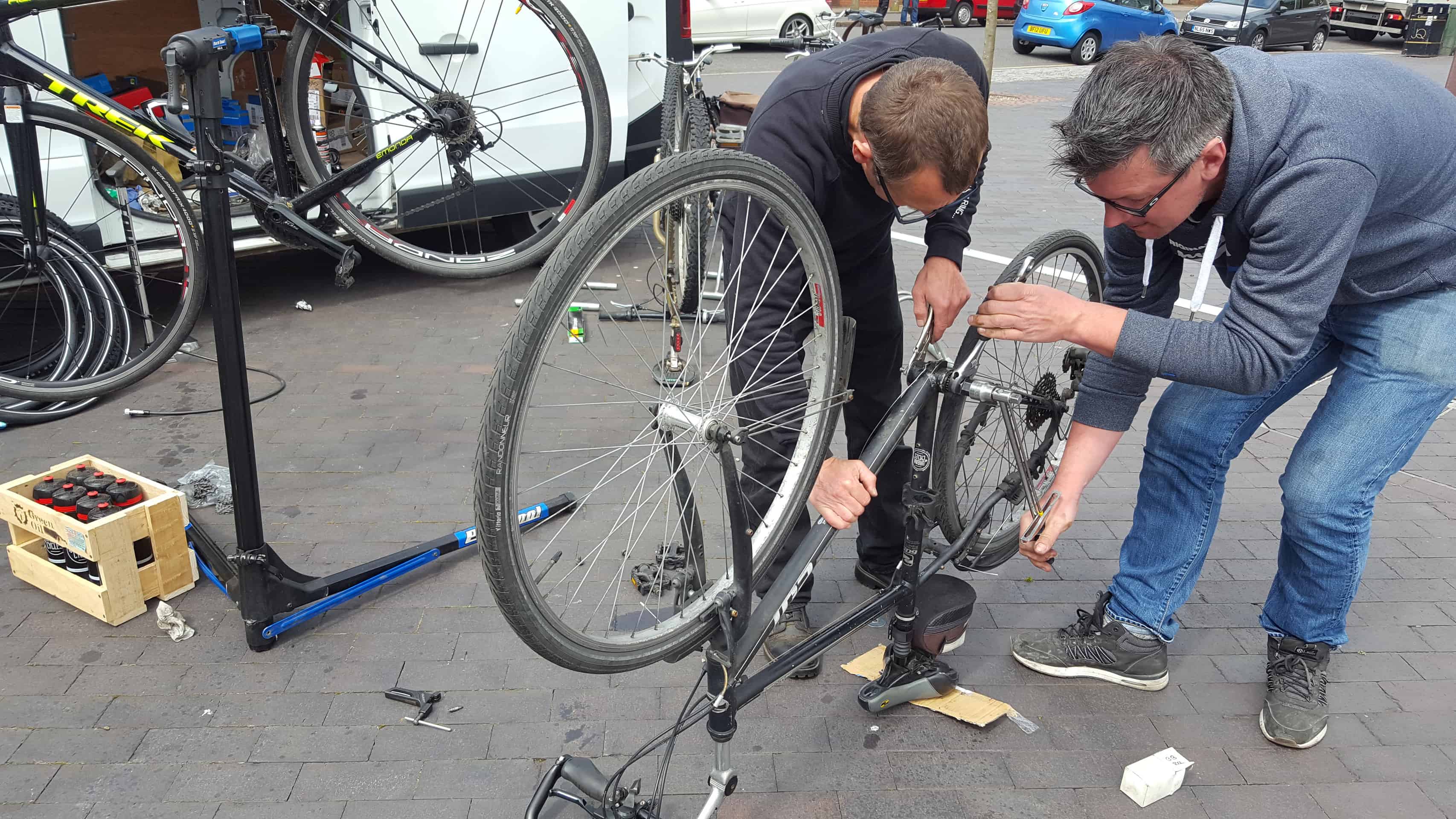 "There is a keen appetite for this initiative", comments BID Director, Luke Crane. "We introduced Big Bike Days back in 2015 and since then we have brought it back every year by popular demand."
"Big Bike Days support workers and residents who cycle, as well as encourages others to start, by rewarding them with a free service they would usually have to pay about £50 for", comments BID Director, Luke Crane. "Cycling reduces the number of cars in the Quarter, meaning fewer emissions, a greener working environment and healthier, happier workers."
JQ Big Bike Days are free and open to anyone on a first-come-first-serve basis and will continue throughout the summer months. Remaining dates are Friday 26th May, 23rd June, 30th July and 4th August, in the Jewellery Quarter's Golden Square, Warstone Lane.