Reading Time: 3 minutes
Halloween is on our doorstep and the JQ is ready to welcome you with some spooky fun!
Whether you are visiting in person for a night out or tuning in from home, there is plenty going on in the Jewellery Quarter this Halloween and half-term.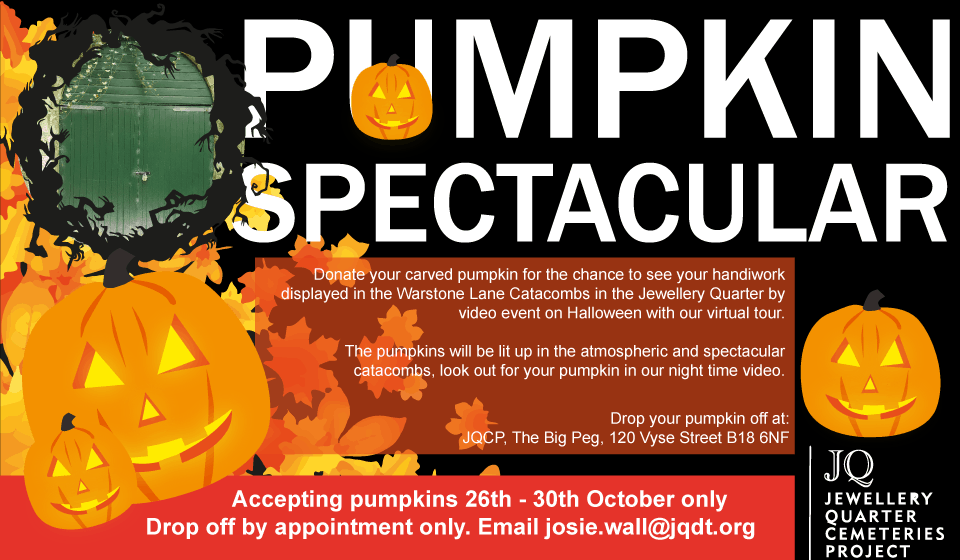 Pumpkin Spectacular
The JQ Cemeteries Project are organising a Pumpkin Spectacular in the JQ Cemeteries! Carve a pumpkin, drop it off with the team, and tune in on 31st October to watch the video of your masterpiece in the atmospheric surroundings of the cemeteries.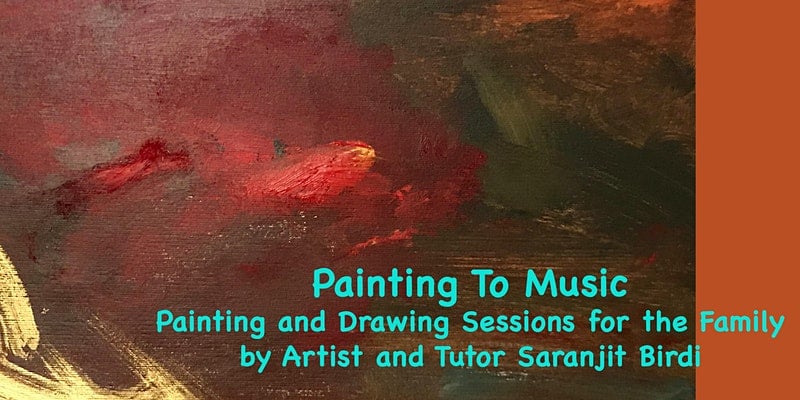 Painting To Music – Online Family Workshop
Come and enjoy a Zoom session of creativity 'Painting To Music' with Artist and experienced professional art tutor Saranjit Birdi. Bring your favourite art materials and get ready to be inspired. Going live on 26th and 30th October.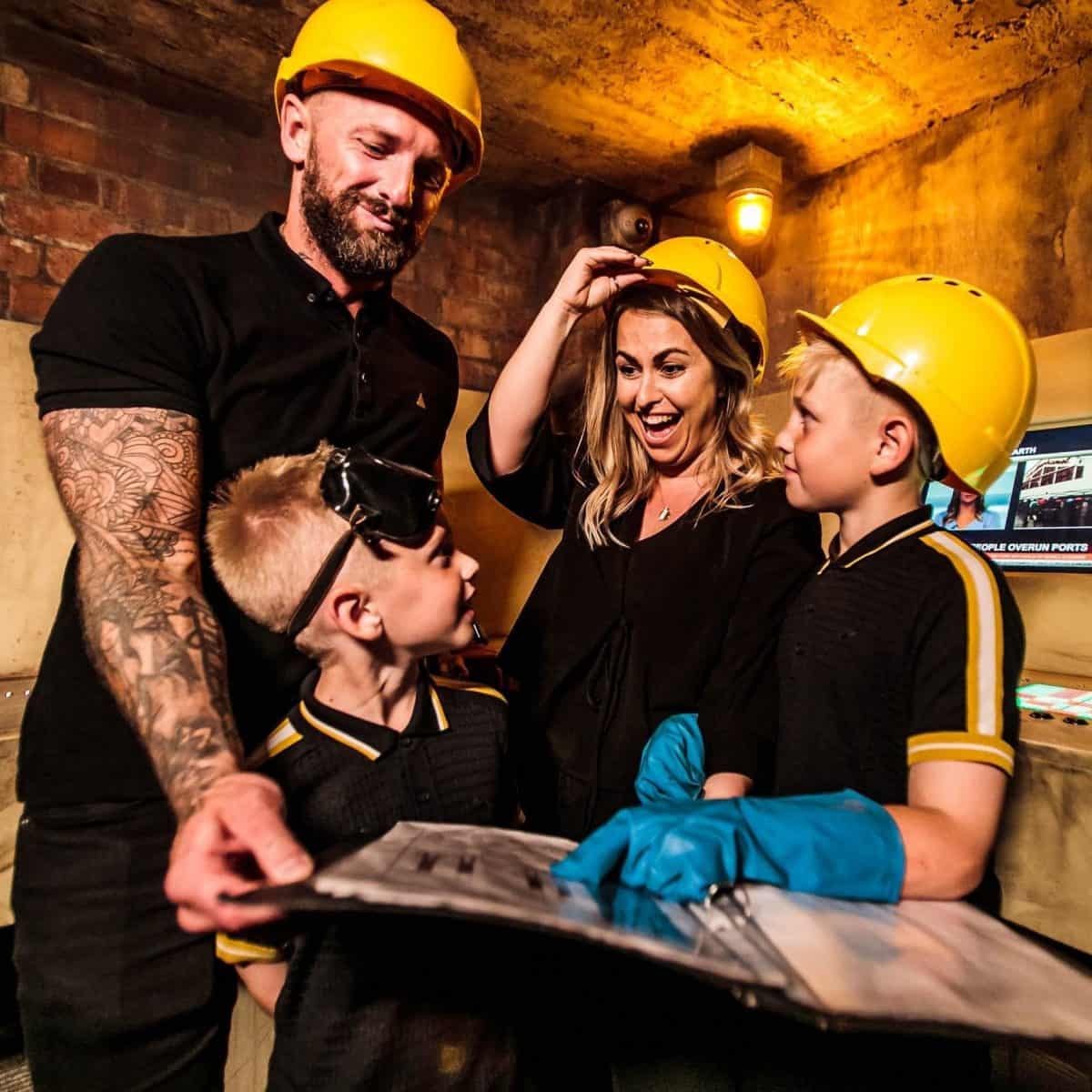 Race against the clock to solve the clues and escape the room! Play with your household or bubble for a fun day out, or try the online mysteries to play with friends further afield. Choose from a number of family-friendly themed rooms, or dare to enter the terrifying thrill of "Room 13" for a more spooky Halloween trick!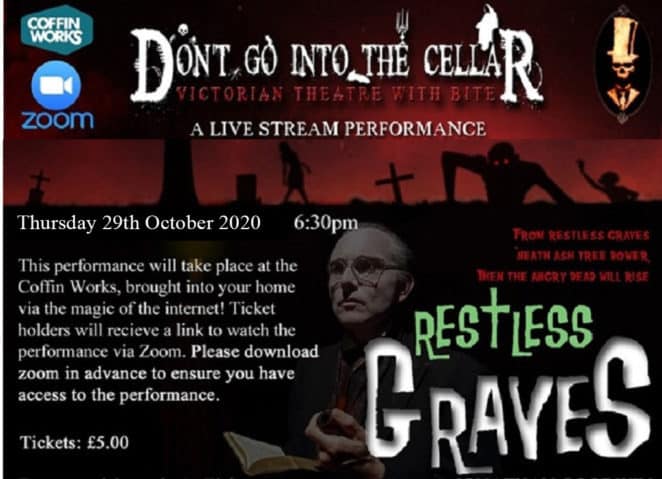 Restless Graves by Don't Go Into The Cellar at The Coffin Works
On Thursday 20th October acclaimed actor Jonathan Goodwin once more performs as M.R. James. This performance will take place live at the Coffin Works and tickets are only £5.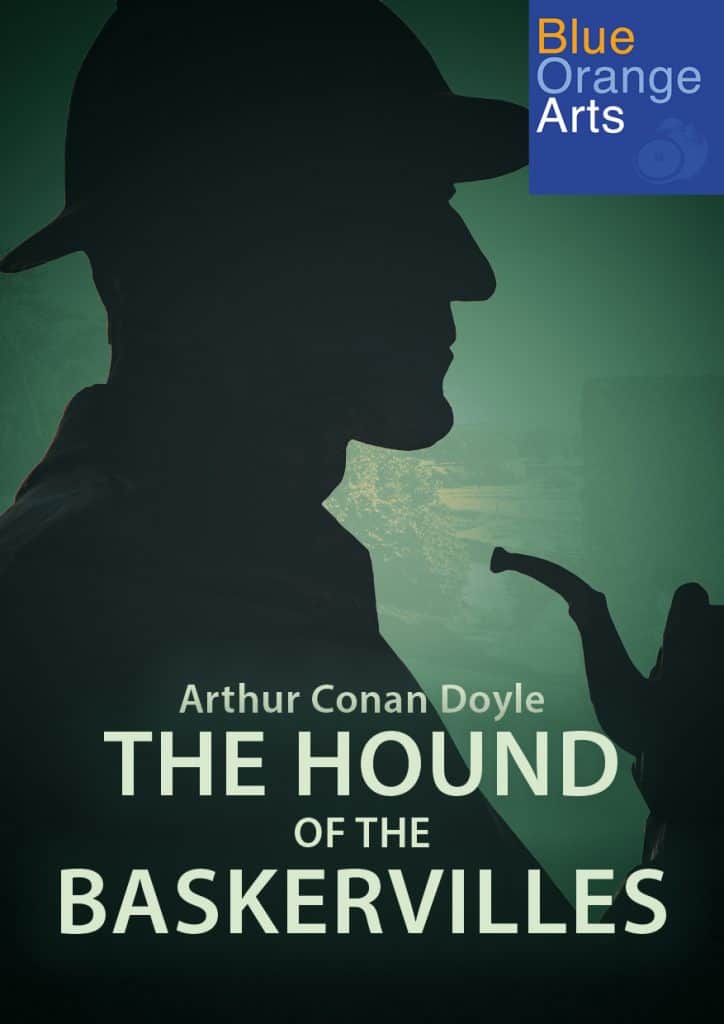 The Hound of Baskerville at The BlueOrange Theatre
Lord Baskerville is found dead. Mysterious footprints are found besides his body. His heir, Sir Henry is set to inherit the vast Baskerville fortune but with the legacy comes a deadly curse.
A small cast brings this beautifully crafted retelling of Sherlock Holmes' most famous mystery to the stage. Due to COVID19 restrictions, there will be a full-cast storytelling performance of the production on Friday 30th and Saturday 31st October. Anyone purchasing a ticket for the Covid Performance of the Hound of the Baskervilles will be able to purchase a ticket for the full production in 2021 for just £5!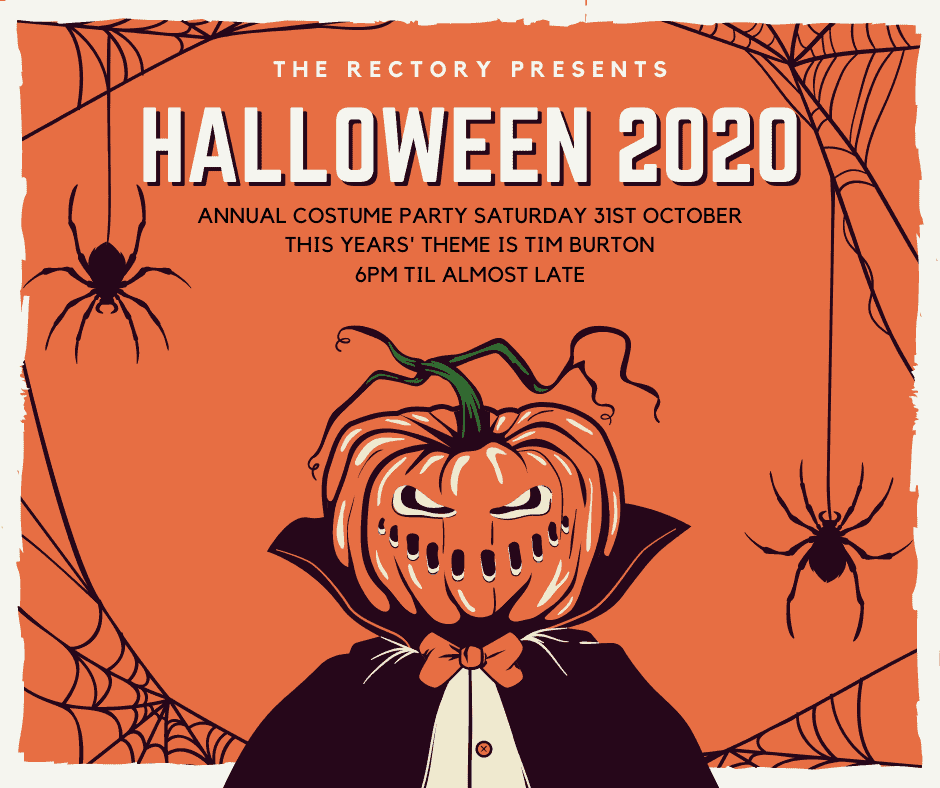 Halloween 2020 – Annual Costume Party
Get your 'glad rags' on and join the Rectory team from 6 pm for a Tim Burton themed evening! Arrive in costume and get your claws on a complimentary spooky cocktail. Beat the team with your spooktacular outfit and bag yourself a treat.
Book
a space now in their heated & covered courtyard!