Reading Time: < 1 minute
As the weather has finally taken a turn for the better this week, the contractors on site at the Golden Square have been making the most of the daylight and dry terrain. With the site being so big, general clearance of rubble and debris has continued with topsoil and hard landscape striping commencing.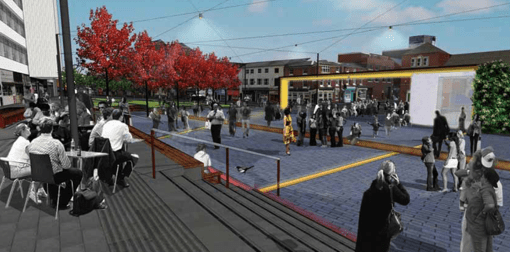 Much of the waste materials which includes concrete has been cleared from the site and work has begun on preparing the water attenuation tank.
Businesses surrounding the Golden Square are open as usual so make sure you continue to support them!
For more information about the Golden Square click here.
Don't forget to follow us on Twitter at @jqdtbirmingham for the latest updates on the Jewellery Quarter.
To download this update in PDF format click here.