Favourite Jewellery Quarter Vegan & Vegetarian
Reading Time: 3 minutes
With over 80 pubs and restaurants ranging from Michelin star dining to homely classics, visitors to the Jewellery Quarter are truly spoilt for choice especially when it comes to vegan & vegetarian options. While there are a handful of 100% vegetarian restaurants like 3 Three's Coffee, The Hive Cafe and Rock & Roll Brewhouse there are many more who offer veggie dishes alongside other options. We've rounded up some of our all-time favourites below!
Perfect date night or sit-down dinner
A modern Italian restaurant in the heart of the Jewellery Quarter that prides itself on combining authentic Italian food with an elegant and relaxed atmosphere. Almost any dish from the menu can be made vegan with non-dairy cheeses and sauces available – just ask your waiter! Alternatively, order a classic vegan option like the delicious mushroom risotto below or a vegetarian pizza.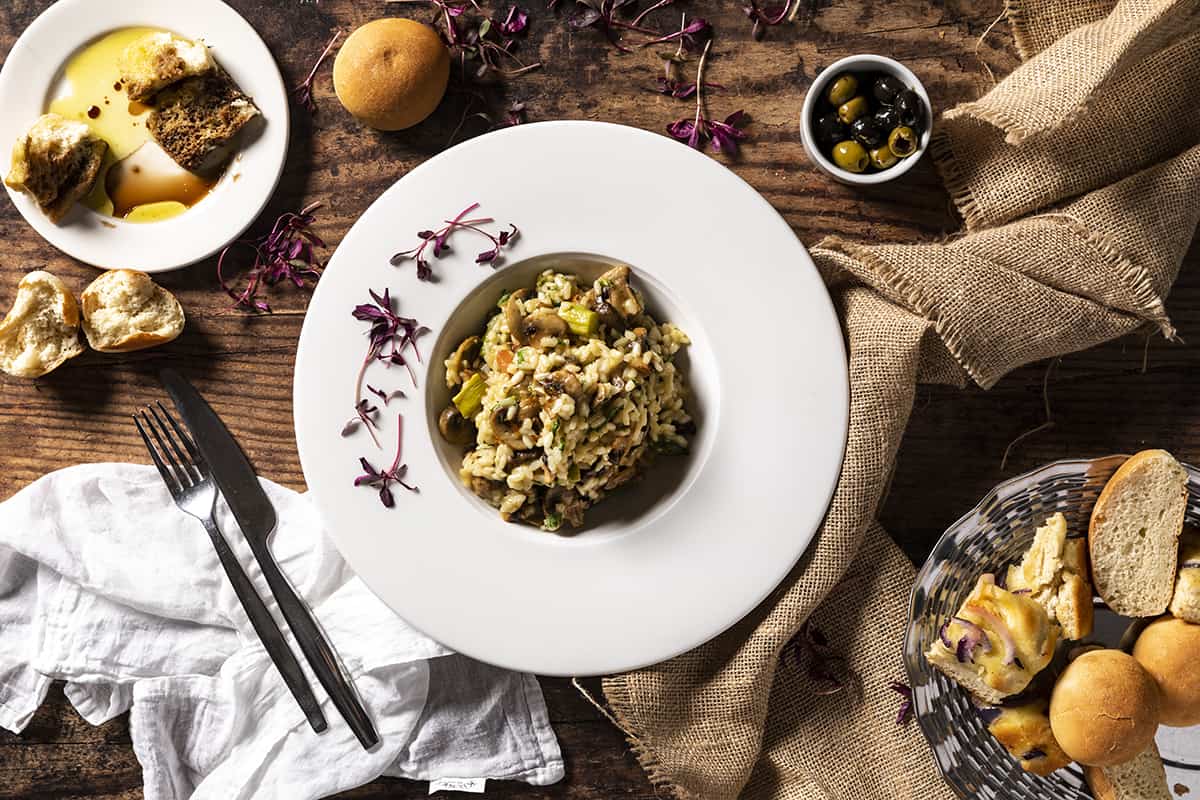 From their street food lunch menu to night-time fine dining, Itihaas is the perfect destination for all occasions. The setting is a combination of modern glass and slate with ancient artefacts making a comfortable setting for classic Indian dishes. Some of their customers all-time favourite vegan dishes include the potato & aubergine curry and ghol gappa pictured below.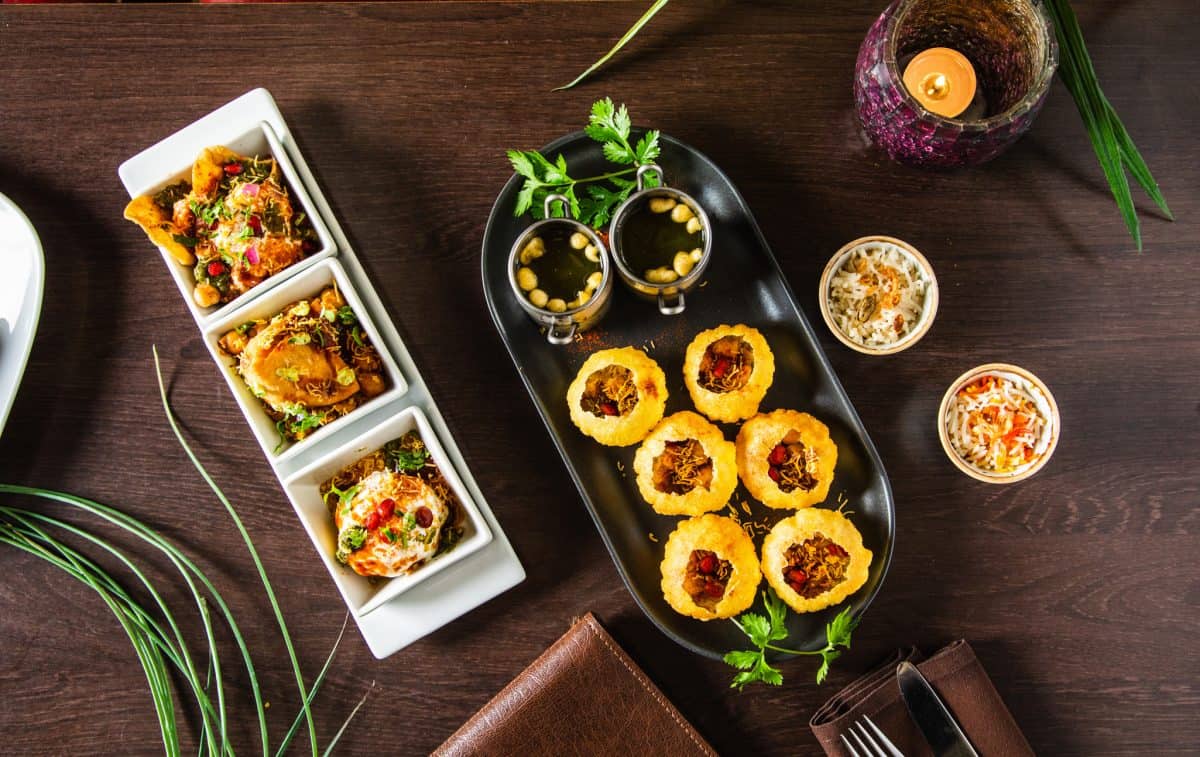 Serving a mix of Syrian and Lebanese dishes including mezzes, Syriana is a haven of tasty vegan and vegetarian food. Beaded lamps and Middle Eastern decor set the mood and regular events provide additional entertainment like traditional belly dancing evenings.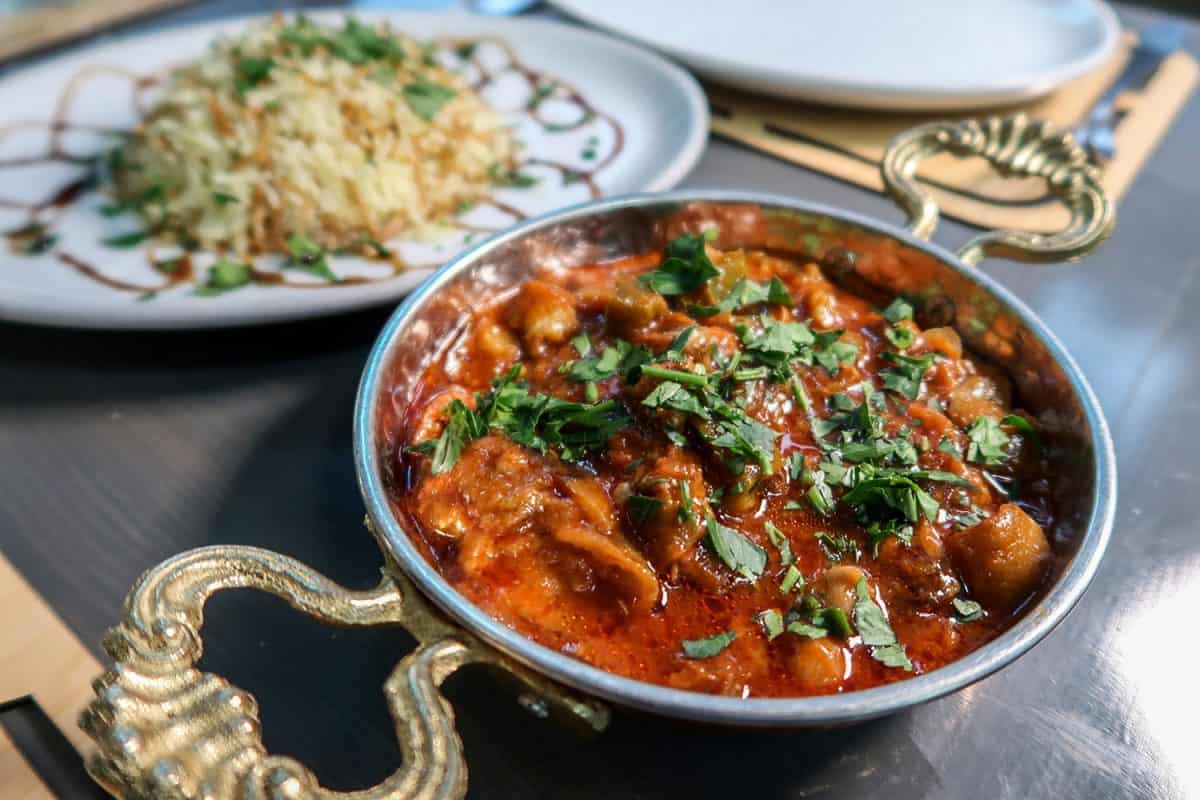 Fabulous lunch options
From Turkish coffee and nibbles to lunch-time wraps and full course mezzes, Damascena has a plethora of vegan and vegetarian options on the menu. The brand new Jewellery Quarter venue is their fourth location in Birmingham and stylishly decorated with modern furniture and middle eastern touches such as the stunning centrepiece lampshade of pierced metal.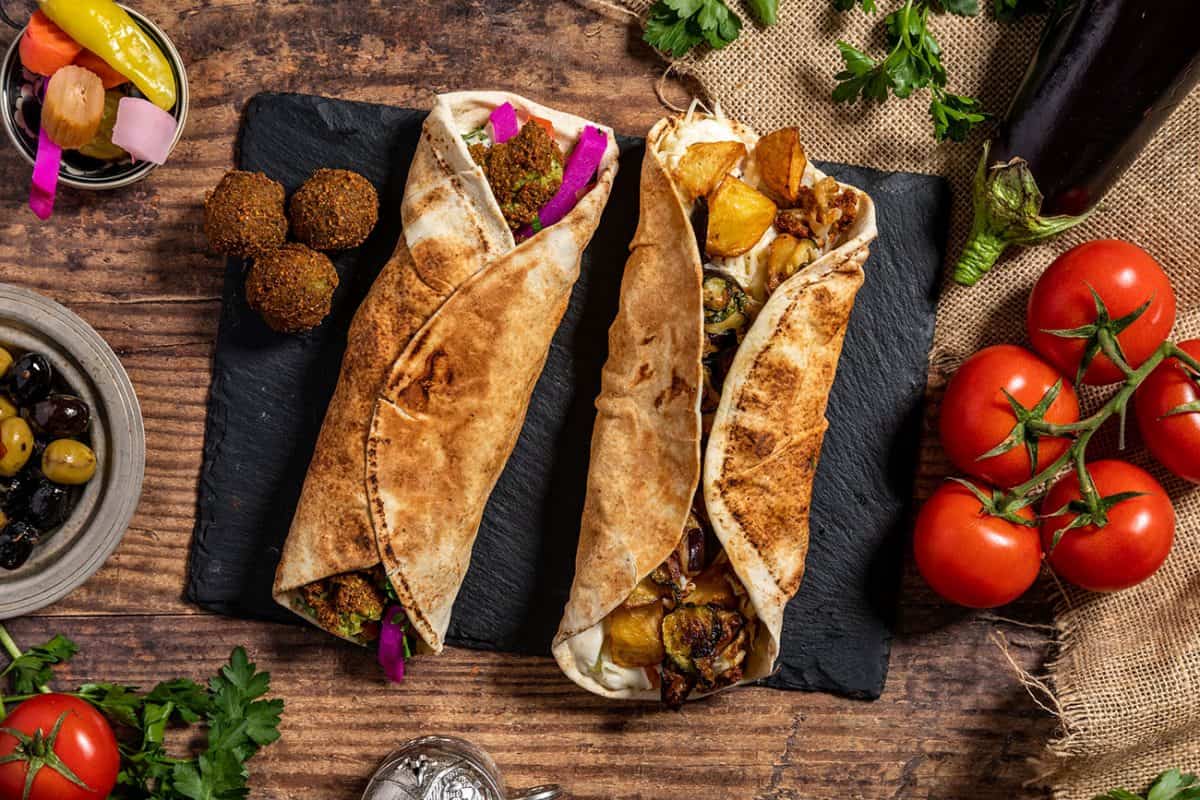 With loaded porridge bowls, wraps and vegan brownies, Saint Kitchen is a great choice for brunch or a quick catch-up over a cup of coffee. Recently re-opened under new management the cafe has completely overhauled its menu and is well worth re-discovering.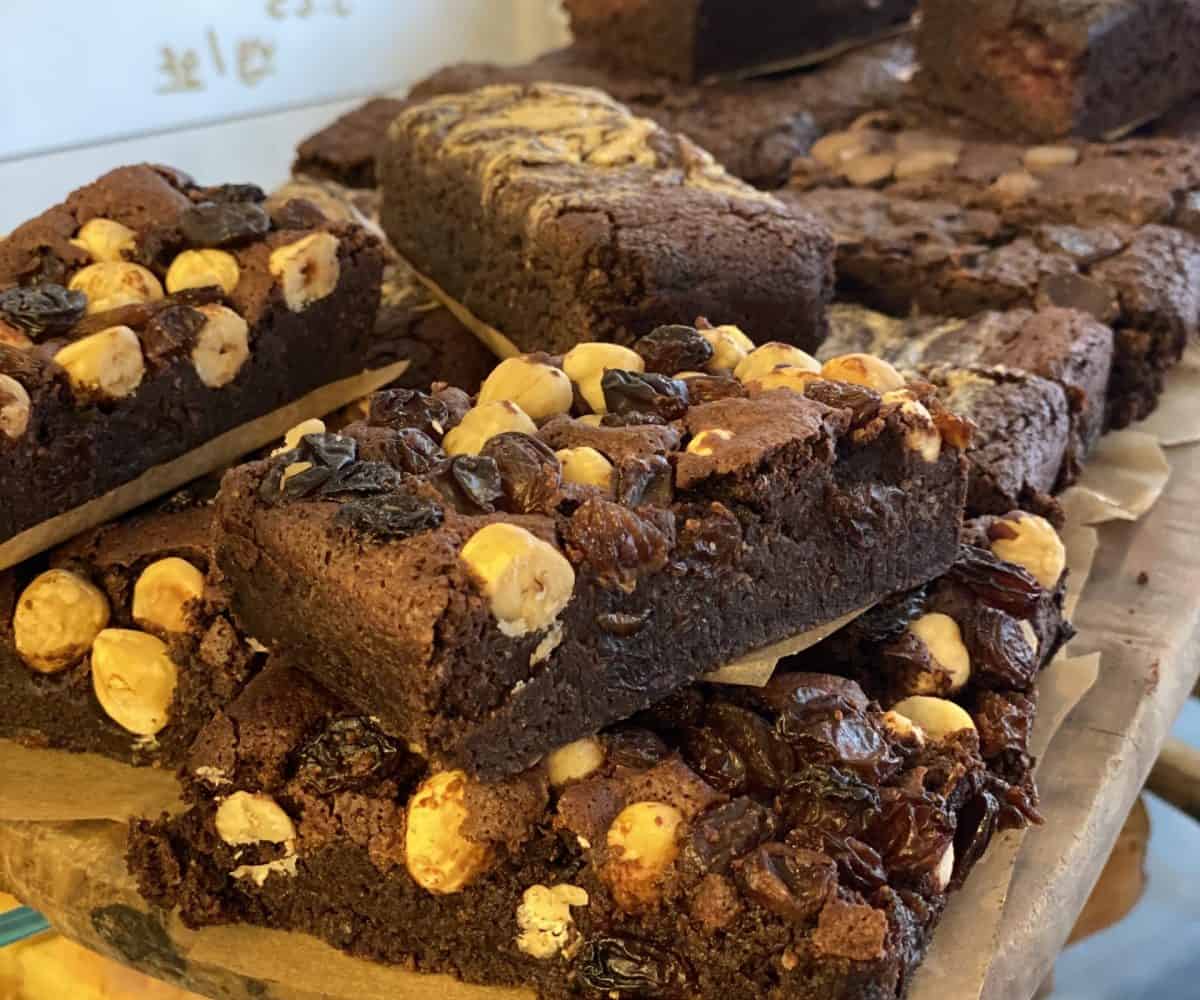 Veggie friendly pubs
Located in one of the oldest pubs in the JQ, this stylishly renovated bar is full of original features like the stain glass windows. The craft beer and cocktails are served with fresh and zesty tapas-style plates including veggie favourites like jerk roasted cauliflower in pepper sauce, vegan brunch and the sichaunese glazed cabbage pictured below.