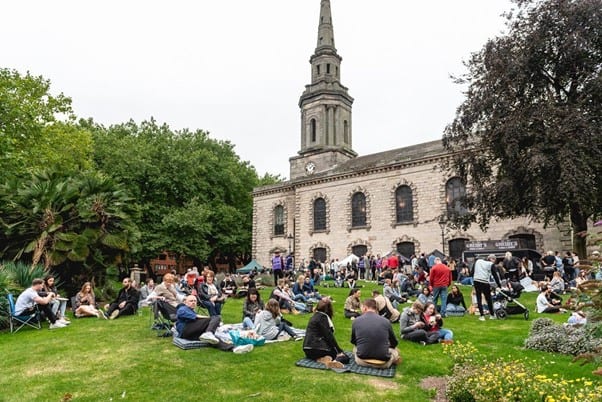 St Paul's Summer Fete
St Paul's is the iconic church of the Jewellery Quarter in Birmingham, set in a beautiful square that includes a number of restaurants and cafes on the edge of the city centre.
This year the fete takes place on Monday 29th August from 11.30am until 6pm and includes stalls, music, demos, church tours and more. Come along any time or stay for the whole day. Local businesses involved include Pip's hot sauce, Birmingham Heritage Walking Tours, the Borrow Shop, Tom Wooley illustration, Hazel and Haydn, Birmingham Balti Company, JQ Health Centre, Root13, Cash and Cash, Atypique Arts, Birmingham Stationery Co, Classic Cars and Bluedot Radio.
Built between 1777 and 1779 as a chapel of ease of St Martin in the Bullring, it is the only survivor of the town's 18th century churches and stands in the city's only surviving Georgian square.
Now over 200 years old, the Church is in need of major improvement. Our urgent task is the renewal of the roof which is going to cost several hundred thousand pounds. And more than this, we want to modernise the church's interior. Our survey last year told us you want us to develop the church's role as a community hub. At last year's fete we launched our campaign to raise £250,000 by the church's 250th birthday (2029), to pay for repairs and new facilities.