Changing Spaces: Sleep well at Selina
Reading Time: 2 minutes
Read more articles from issue 8 of our JQ Life Magazine. 
The century-old Victorian factory now has a new lease of life as a stylish boutique hotel.
Starting life in 1903 as a purpose-built factory, the building has a rich history of creating a number of significant items behind its stunning exterior. Today, behind the beautiful terracotta facade is the latest boutique hotel to hit the JQ, Selina. Head of Country in the UK, Erwin De Jong Oliveira, shows us around.
Complete with special relics, freshly painted murals and art that has been locally curated, the building has been renovated to represent the city's industrial heritage, but with an added contemporary twist created by Selina's resident artists.
"Each Selina property is designed in partnership with local artists, creators and tastemakers, with the vision of breathing new life into existing buildings in interesting locations around the world," says Erwin.
The Grade II listed building, at the heart of Livery Street, once played host to the Vaughton Brothers company (now Vaughtons), who started off as gold and silversmiths. Having moved to various locations across the JQ, in 1903 they relocated to their purpose-built factory, the Vaughton Gothic Works, where they stayed for over 100 years. The company became famous for manufacturing the original FA Cup (and the second after the first was famously stolen), as well as the medals for the 1908 Olympics. It's this long history that Selina hope to be a part of.
"We're always looking for unique and exciting properties with a rich heritage. Selina Birmingham was an incredible opportunity to build on that history and bring it up to the modern-day in such an iconic location."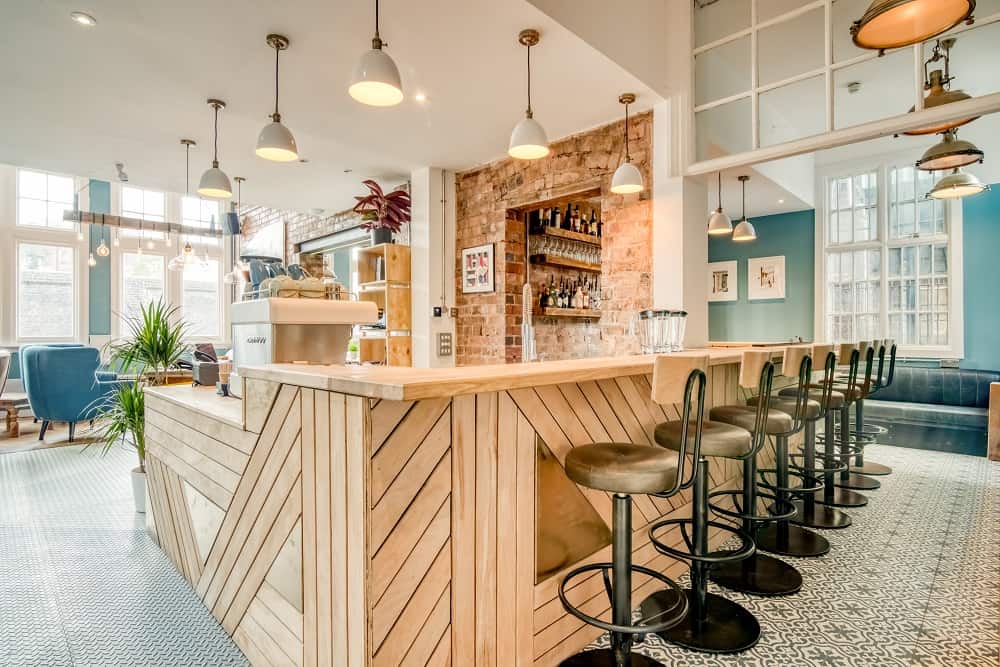 The hotel, which caters for all types of tourists, features a wide range of amenities not usually seen in your standard hotel including an artisanal cafe, a movie room, and a wellness room, which was created for people to unwind after a long day.
For Selina, the JQ was the ideal location for opening its Birmingham hotel.
"The Jewellery Quarter is a great spot for tourism; consistently leading the way with trendy bars, independent restaurants and creative spaces, as well as being home to a plethora of amenities. The location is the perfect in-between for people who want to experience the independent restaurants and bars of the JQ but also have the choice to visit the centre of the city."
Want to experience Selina in the Jewellery Quarter? Head over to their website.