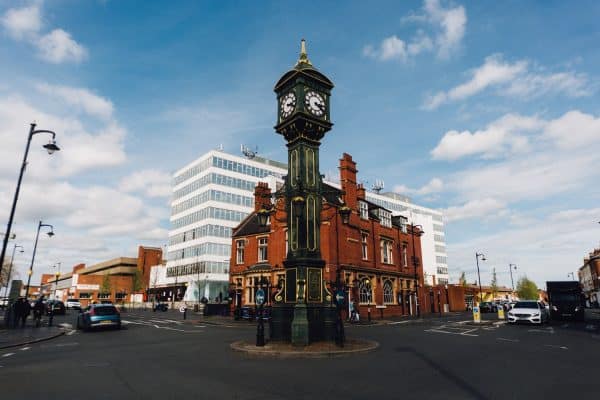 On Saturday 20th March 2021, the process will begin to reinstall the Chamberlain Clock in its original home on the roundabout junction of Warstone Lane, Vyse Street and Frederick Street.
Road diversions will be in place from 6 am Saturday 20th March until 6 pm Sunday 21st March 2021. See more details below.
The History of Joseph Chamberlain
Joseph Chamberlain is well known for his positive impact on the city of Birmingham with many locations and landmarks in the city dedicated to him. Yet more needs to be explored about his role in Government and the British Empire which is why as part of the restoration project, the Jewellery Quarter Townscape Heritage team will be conducting research on Chamberlain's history.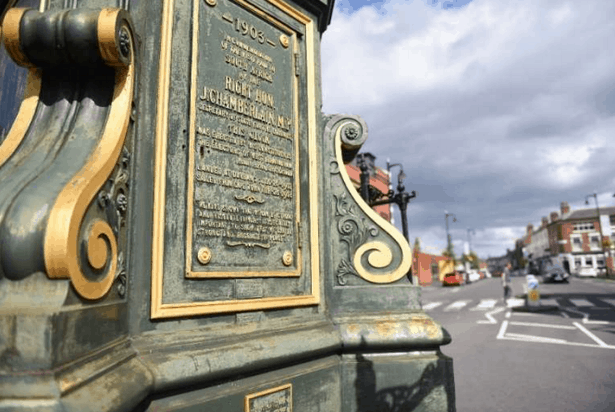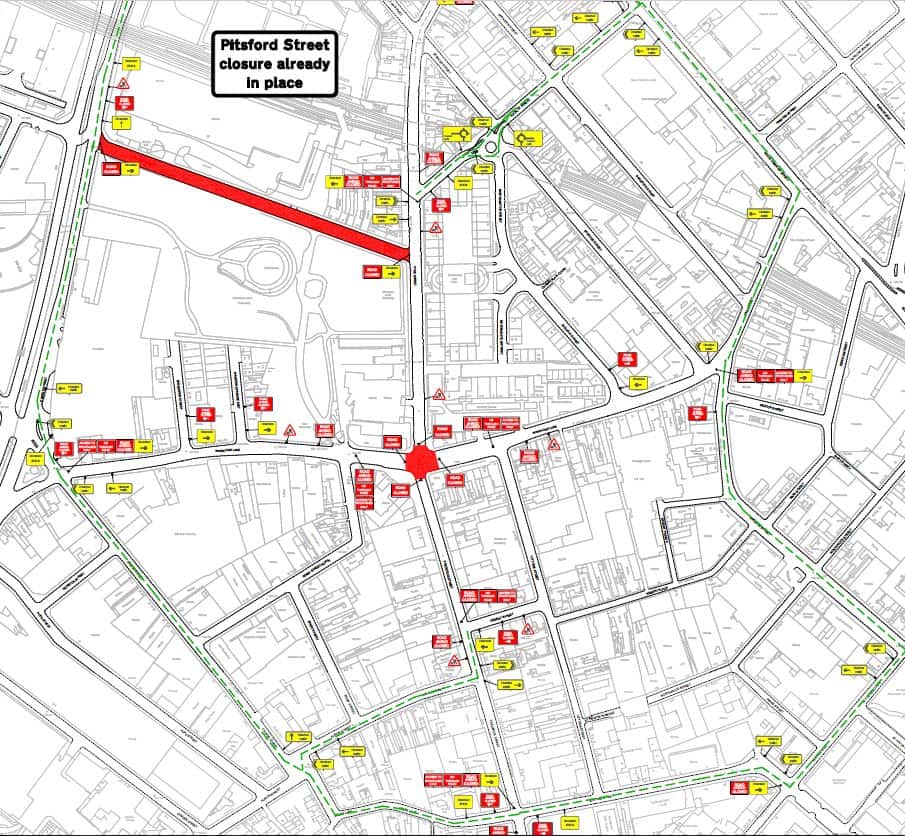 Road Closures
For the safe removal of the Clock, road closures will be in place from 6 am Saturday 20th March until 6 pm Sunday 21st March. Affected routes include all roads leading up the Clock, including Frederick Street, Vyse Street and Warstone Lane with clear diversions in place.
There will be full access to all frontages over the course of the weekend, and pedestrian access will not be affected meaning there will be minimal disruption to local businesses. However, there will be no through access, meaning you will need to follow the diversions that will be clearly signposted.
National Express will be amending their routes, so make sure to check their website for amended timetables.
Funders
The refurbishment of the Clock was a winning pledge in the Jewellery Quarter Business Improvement District's (JQBID) 2017 renewal proposal. The project, led by the Jewellery Quarter Development Trust (JQDT), has been able to happen through funds raised by the JQBID and the Jewellery Quarter Townscape Heritage project (JQTH), a National Lottery Heritage Fund scheme.
Our commitment
Joseph Chamberlain is hailed for being largely responsible for the fast-paced modernisation of the city whilst Mayor of Birmingham between 1873 - 76. Many locations and landmarks in the city are dedicated to him, including the Jewellery Quarter's Chamberlain Clock.
First unveiled in 1903, the Clock commemorates Chamberlain's visit to South Africa following the end of the Boer War. Chamberlain's role as Secretary of State for the Colonies and his involvement in the British Empire is not as widely discussed, so through this project we commit to working with partner organisations and historians to further research this side of the story, to explore the impact and legacy of his colonial activity and to consult with communities about how these stories are told.
We will ensure that balanced, representative and accurate research is shared through new, permanent interpretation at the site of the Clock, our project website and other channels.
This pledge is electronically signed by the Jewellery Quarter Business Improvement District and Jewellery Quarter Townscape Heritage Project.