BID hits the high note in the Golden Square
Reading Time: < 1 minute
The Jewellery Quarter's Golden Square, Warstone Lane, has been brought to life with a series of live music events in the return of Music in the Square.
Taking place on select Fridays throughout the summer months, Music in the Square gives workers, residents and visitors a reason to stop, relax and enjoy their lunch time with two hours of easy listening Jazz Standards, most from the Great American Songbook, played in a contemporary style with a swing.
"In the modern world, we find ourselves always focussed on something, whether it's a work deadline, getting our shopping done or rushing from A to B", comments Luke Crane, Director of the Jewellery Quarter Business Improvement District.
"Music in the Square is our way of giving locals and visitors a chance to stop, have some lunch and really appreciate what a beautiful place our quirky corner of Birmingham really is."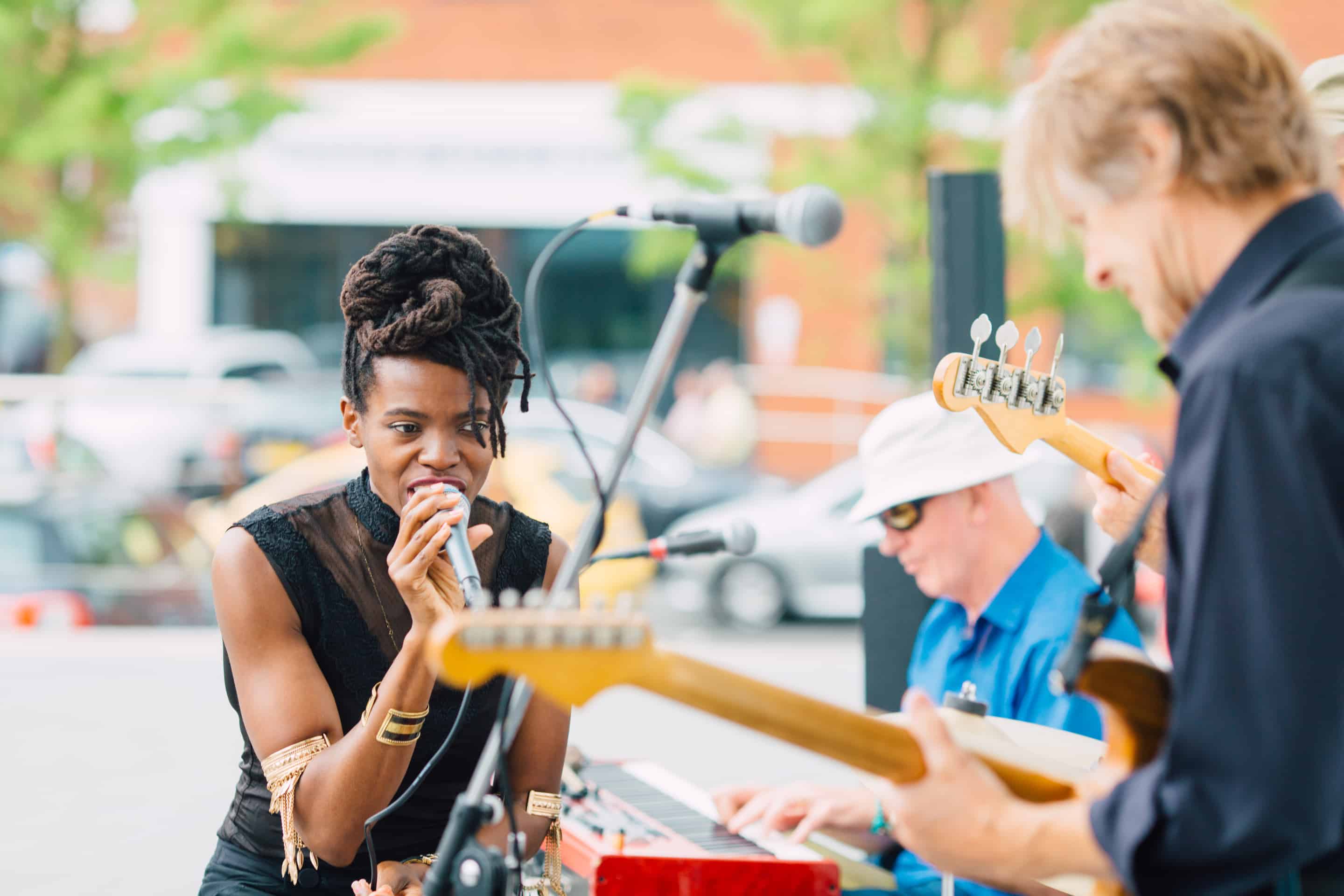 Contemporary Jazz musicians Andrew Woodhead, Chris Young and Xhosa Cole are just some of the acts performing as part of the live music series paid for and delivered by the Jewellery Quarter Business Improvement District in partnership with local organisation Birmingham Jazz, organisers of the JQ Jazz Legends Festival.
For more information on Music in the Square please visit facebook.com/JQDTBirmingham and click on events, you can also join in the conversation on twitter with #MusicIntheSquare.