Argentea Gallery Reopening with "The Writing of Stones" by Gin Rimmington Jones
Reading Time: 2 minutes
Argentea Gallery is excited to announce that it is re-opening on Thursday, 17th September with The Writing of Stones, a solo exhibition by photographic artist Gin Rimmington Jones.
After the hiatus of the last few months, this exhibition of black and white photographs of a remote, semi-desert region in Southern Spain, speaks to the appreciation of, and perhaps intensified relationship with, the natural world and suspension of time. Taking inspiration from Roger Caillois' book of the same name, The Writing of Stones reveals a poetic and philosophical encounter with the earth and its surfaces, where the intersecting narratives of humans and the natural world are writ large in its stones.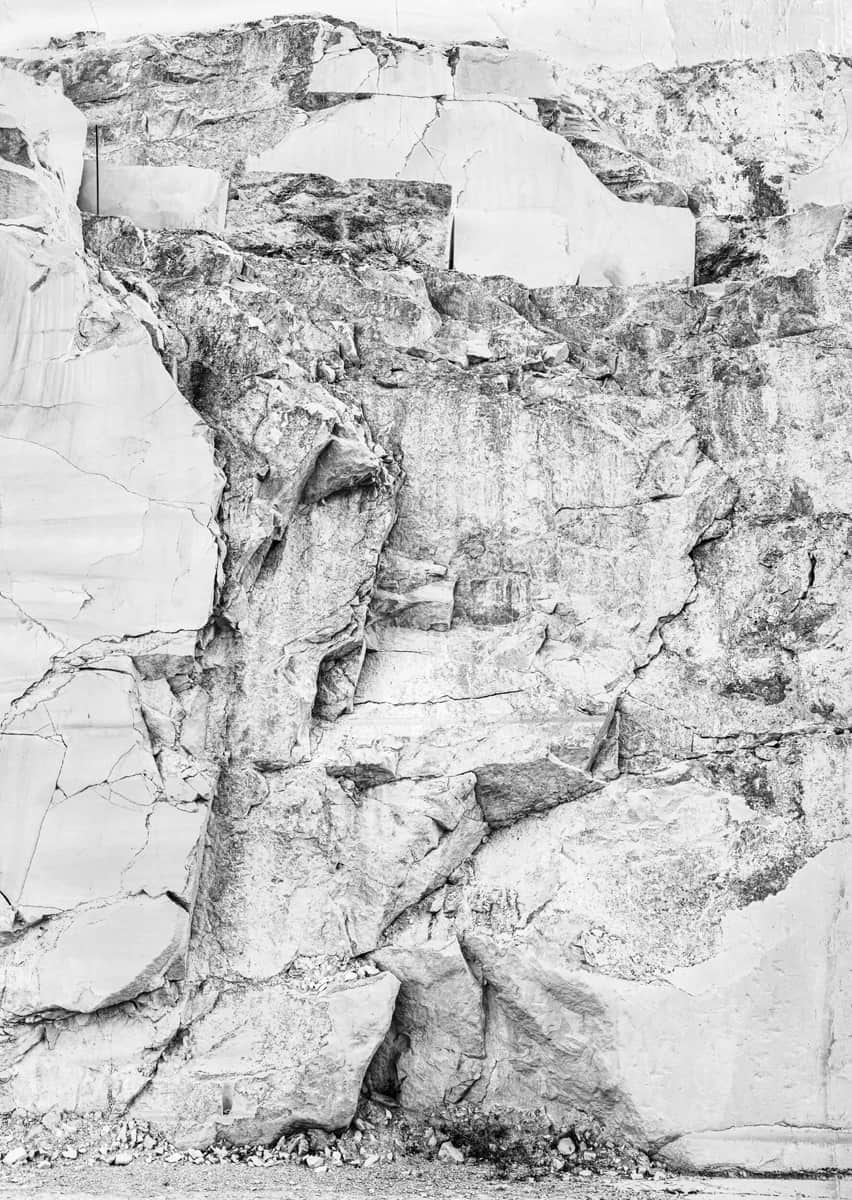 This striking body of work is the result of two artist residencies at Joya-AiR, Almeria, Spain in 2019 and 2020 where Rimmington Jones photographed the hot, bone-white terrain of the imposing marble quarries and deserted, dry-baked gorge of the Los Gasquez region. Rimmington Jones has had a deep connection to stones throughout her life.
"I have collected stones my whole life, as if in their weight and density the curvature of time is made manifest. When you hold a stone it is as if you are holding time."
Her direct focus on the smooth, white planes of the marble quarry that 'returned the strength of my gaze' illustrates the tension between the innate beauty of the natural environment and human enterprise.
The Writing of Stones opens Thursday, 17th September and will continue until Saturday, 31st October.
In accordance with their continued commitment to reducing the risk of spreading the coronavirus, exhibition openings will now take place throughout the day. The gallery will therefore be open from midday until 6 pm to allow staggered entry and facilitate social distancing.